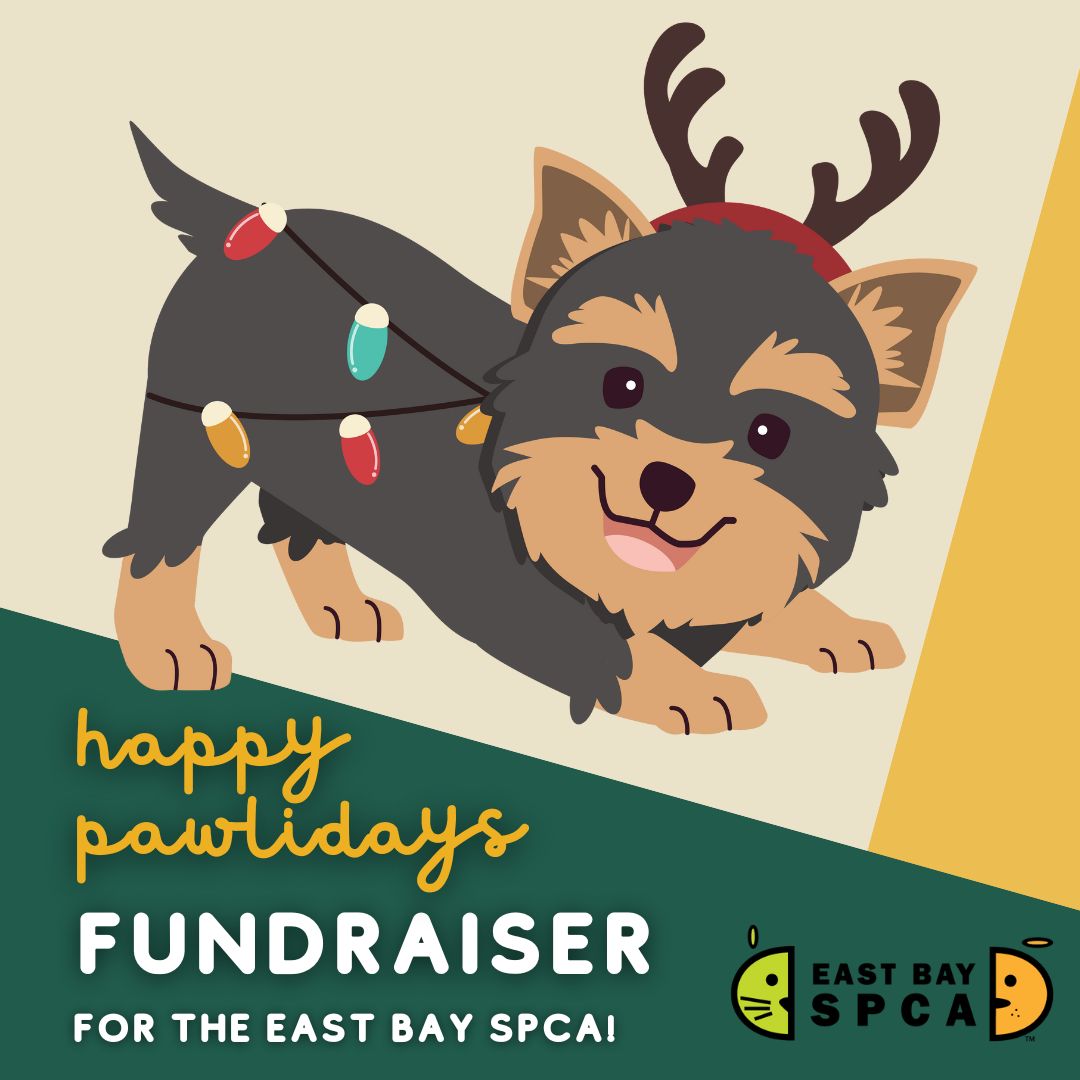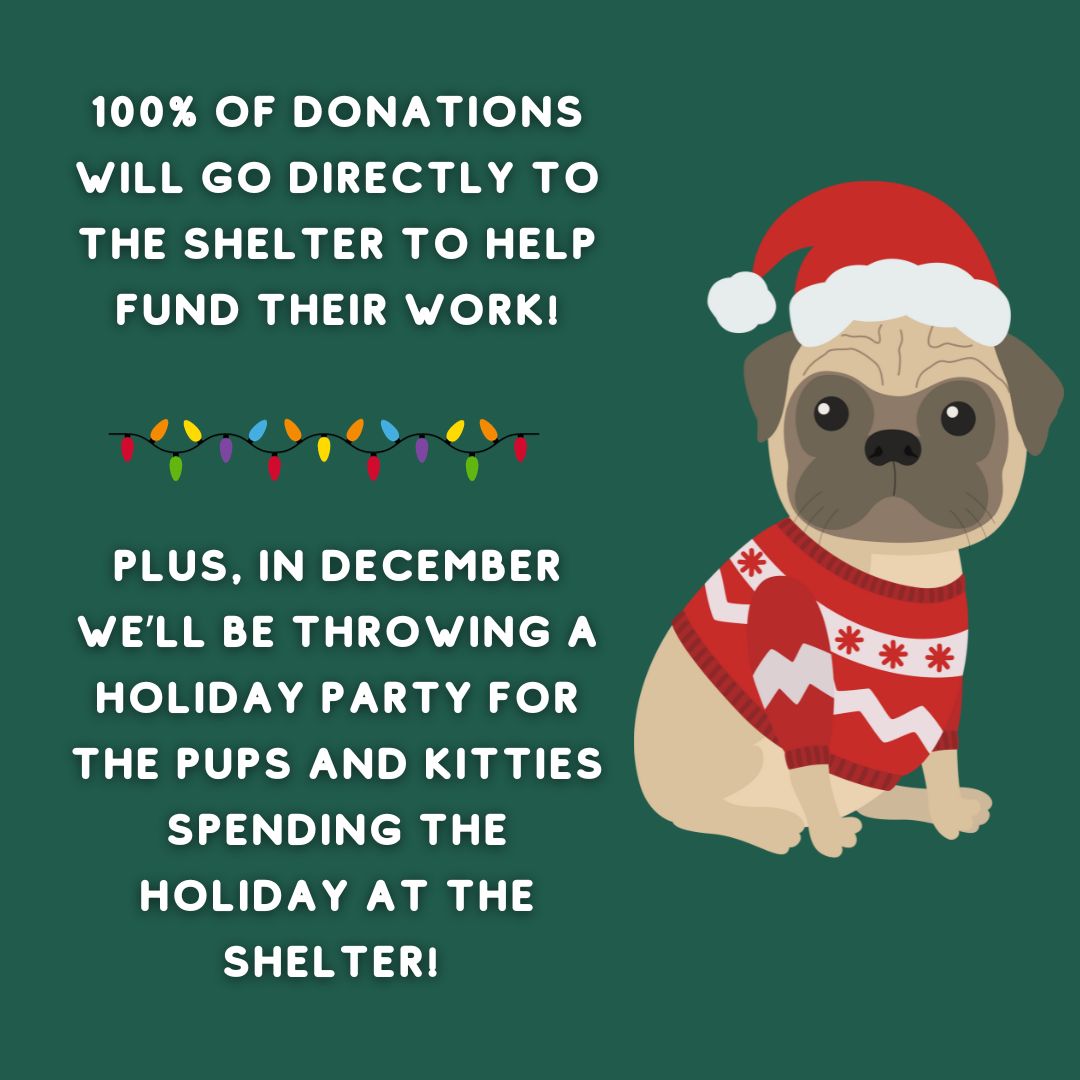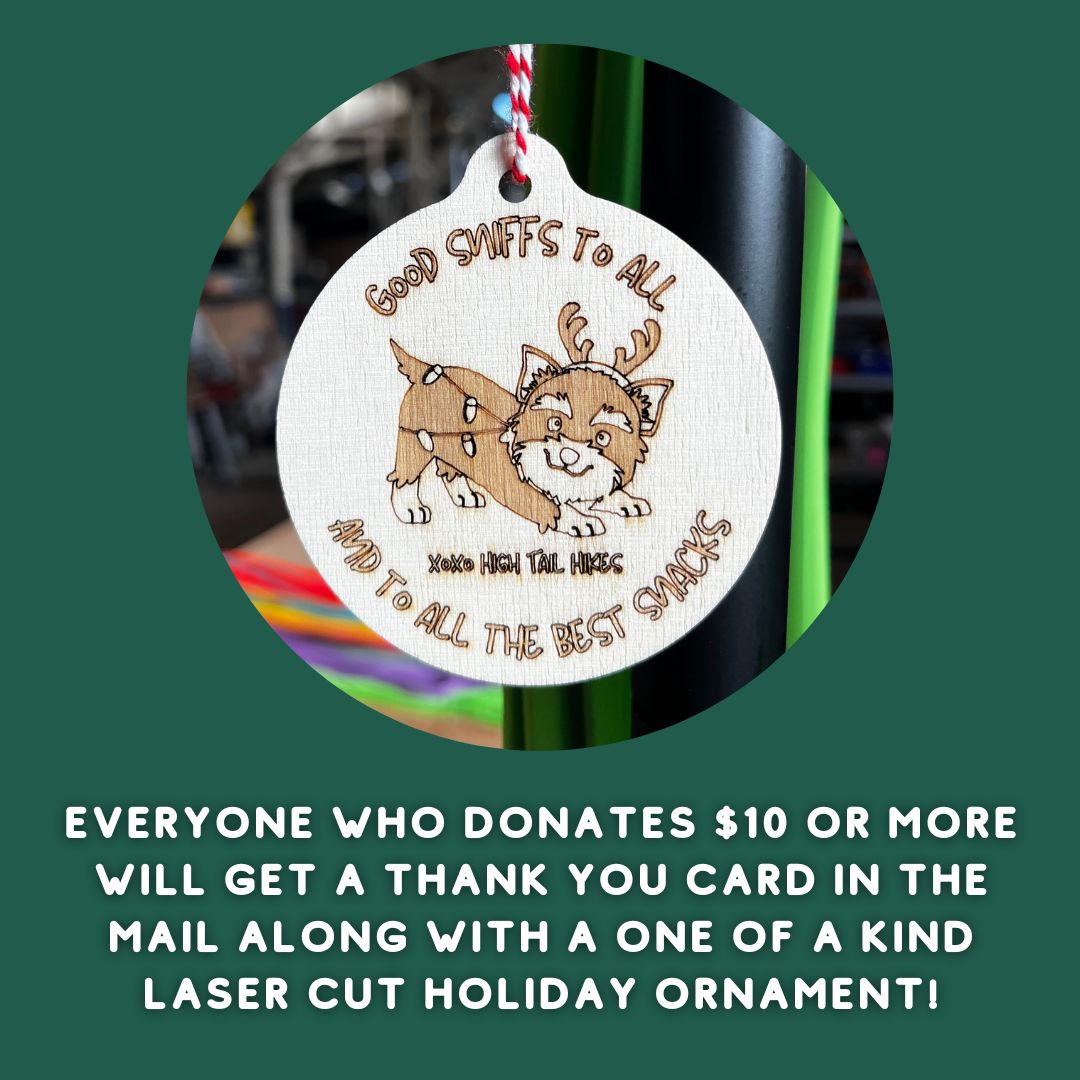 Donate to Our Holiday Fundraiser to the East Bay SPCA!
Join our annual fundraiser to help bring some holiday cheer to the pups at the East Bay SPCA as they wait to find their forever homes! 
100% of proceeds from the fundraiser will go towards a direct donation for needed items for the animals at the shelter. We'll also be throwing a holiday pawty at the shelter in December to help bring some enrichment and cheer to the pups and kitties staying there over the holiday! Don't worry, we'll post pics from the party on our Instagram page!
Donations will be collected through December 8th. Donations can be made in increments of $5. Anyone who donates $10 or more will receive a thank you card plus and adorable, one of a kind laser cut holiday ornament in the mail! Make sure to enter your shipping address at checkout if you'd like to receive the ornament.
Are you part of a company that offers a match for donations? Please reach out to us at support@hightailhikes.com - we'd be happy to send extra ornaments for you to share!
Note: If you purchase other items in our shop as part of your order, your ornament will be shipped with the rest of your order. If you are ONLY making a donation of $10 or more and not purchasing other items, we will mail your ornament to you, and you should not get charged for shipping. If you do get charged for shipping, or run into any other issues completing your order, please email us at support@hightailhikes.com. Thank you!
Donate to Our Holiday Fundraiser to the East Bay SPCA!
Love This Leash
This is our fourth leash from High Tail Hikes. I love the quality and how easy it is to clean (especially because I have a shy baby dog, who likes walking in the woods away from people, so these leashes get put through a lot of mud and deer poop). At this point, I can't imagine buying our leashes anywhere else.
Love this small business and
Love this small business and what they are doing for the community
So awesome!
Love that they did this for the pups! :heart:️