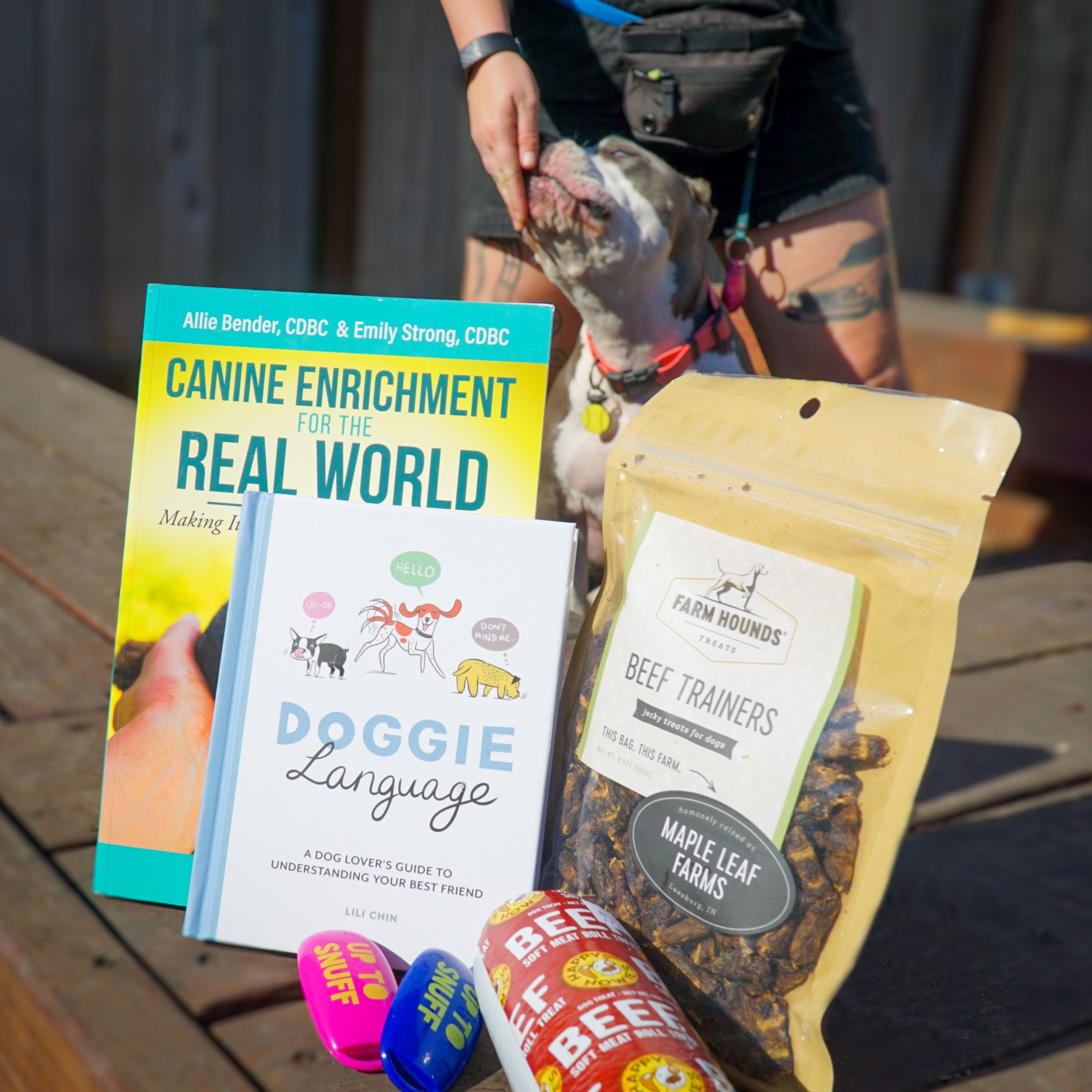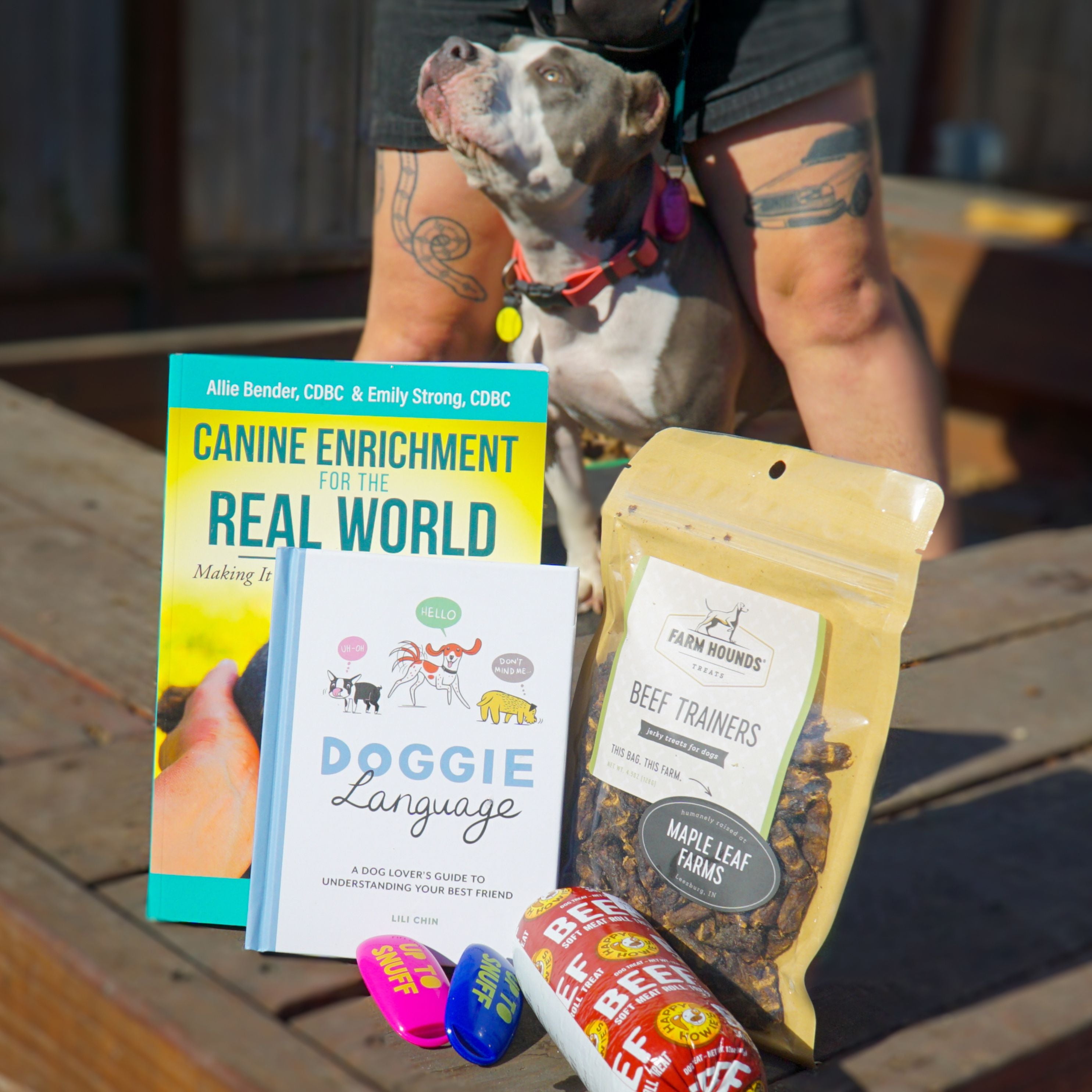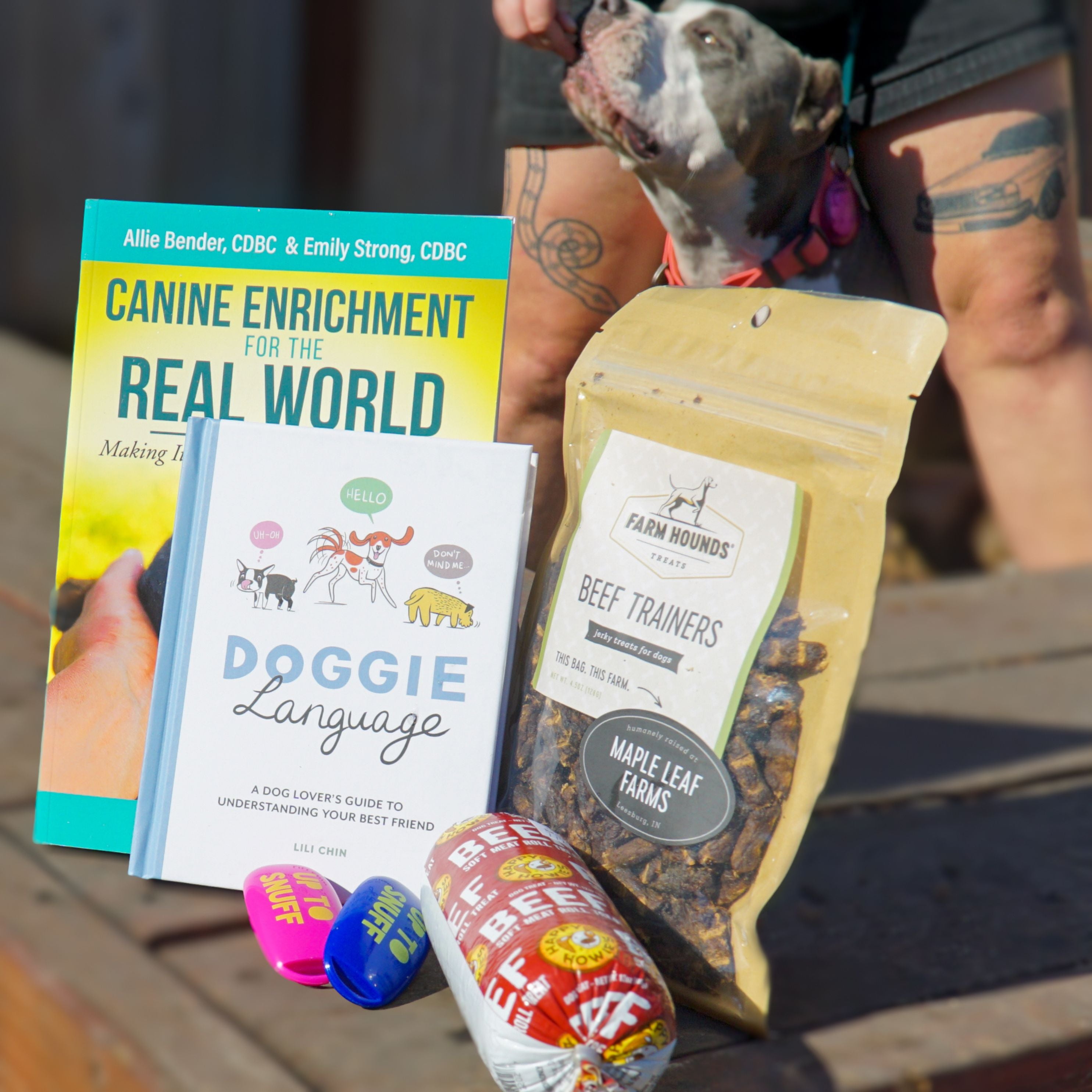 The Training Starter Bundle
Are you a new trainer? Is someone in your life embarking on their journey as a dog trainer? Are you or someone you know interested in learning more about positive reinforcement training? 
We designed this Training Starter Bundle with some of our favorite essentials! Included is a copy of Doggie Language (an amazingly helpful guide to dog body language), Canine Enrichment for the Real World, a roll of Happy Howie's beef soft treats (12 oz), a bag of Farm Hounds Beef Trainers, and a set of two clickers (designed to match our colorful leashes in partnership with Ali from Up to Snuff Training).  
Click and treat a trainer friend, or grab this set for yourself! 
Our bundles come packaged in a box with crinkle paper - perfect for gifting and ready to repurpose into a snuffle/shreddy box for your pup!
Suggested BioThane products to pair with this bundle: 
BioThane Quick Release Long Line Keeper
The Training Starter Bundle