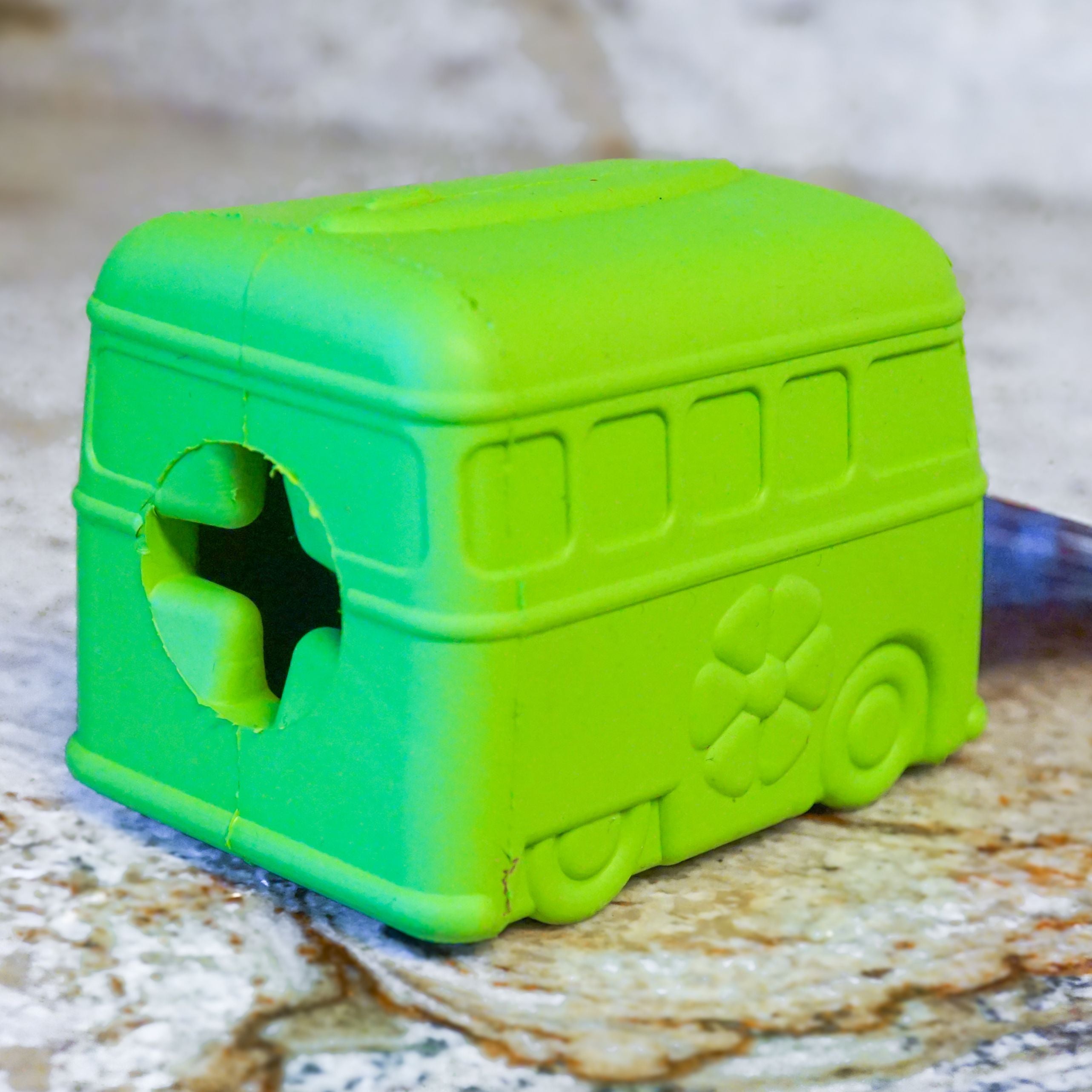 Introducing The Licky Bundle: a lick-tastic selection of dog enrichment goodies! This bundle comes with a Soda Pup Yellow Mandala lick tray/slow feeder, A Soda Pup Whale Design e-Mat with suction cups on the back, a Surf's Up Retro Van treat dispenser, and our Best Selling Bark Pouch Beef and Liverwurst squeeze pouch. 
It has everything you need to give your pup hours of delicious fun!
Our bundles come packaged in a box with crinkle paper - perfect for gifting and ready to repurpose into a snuffle/shreddy box for your pup!