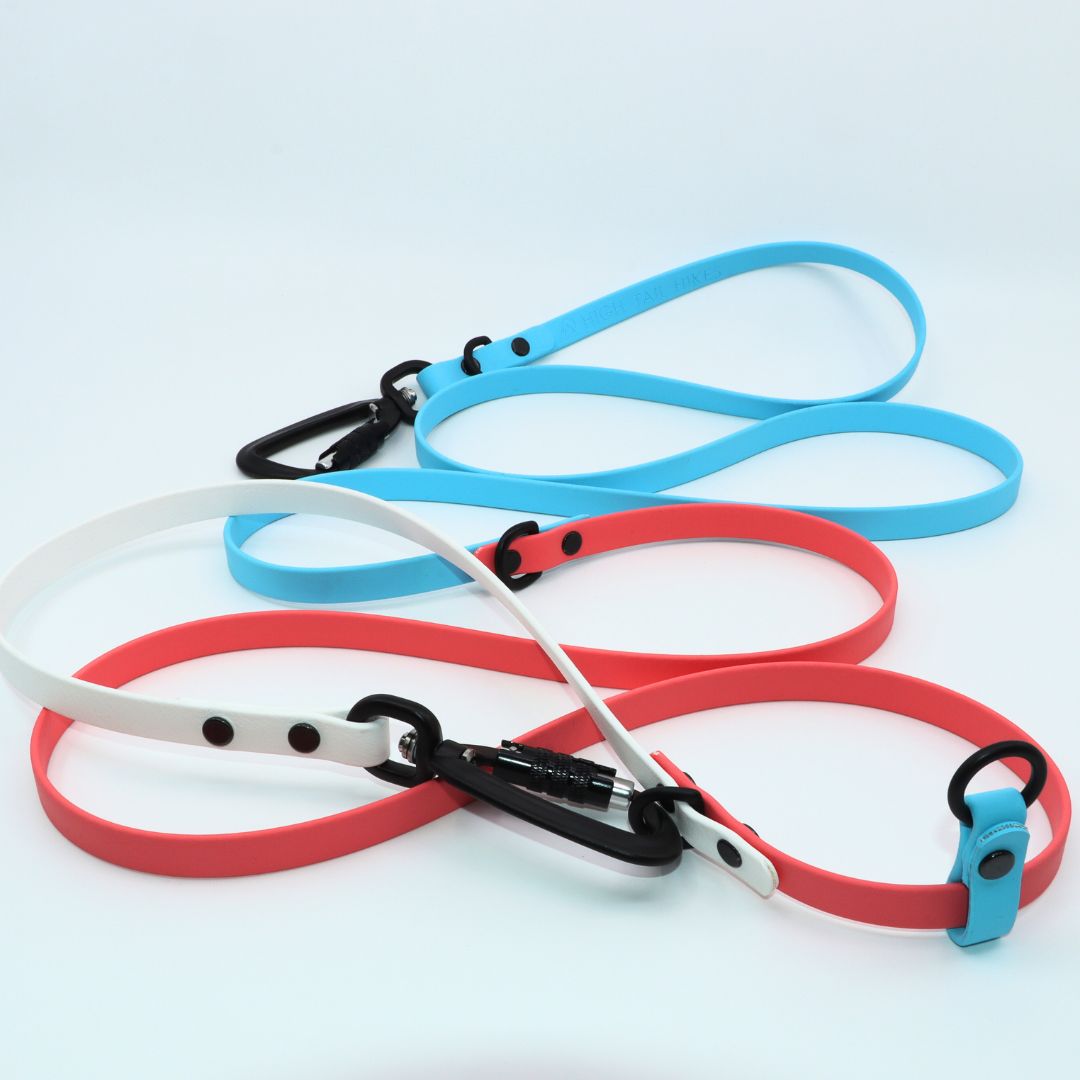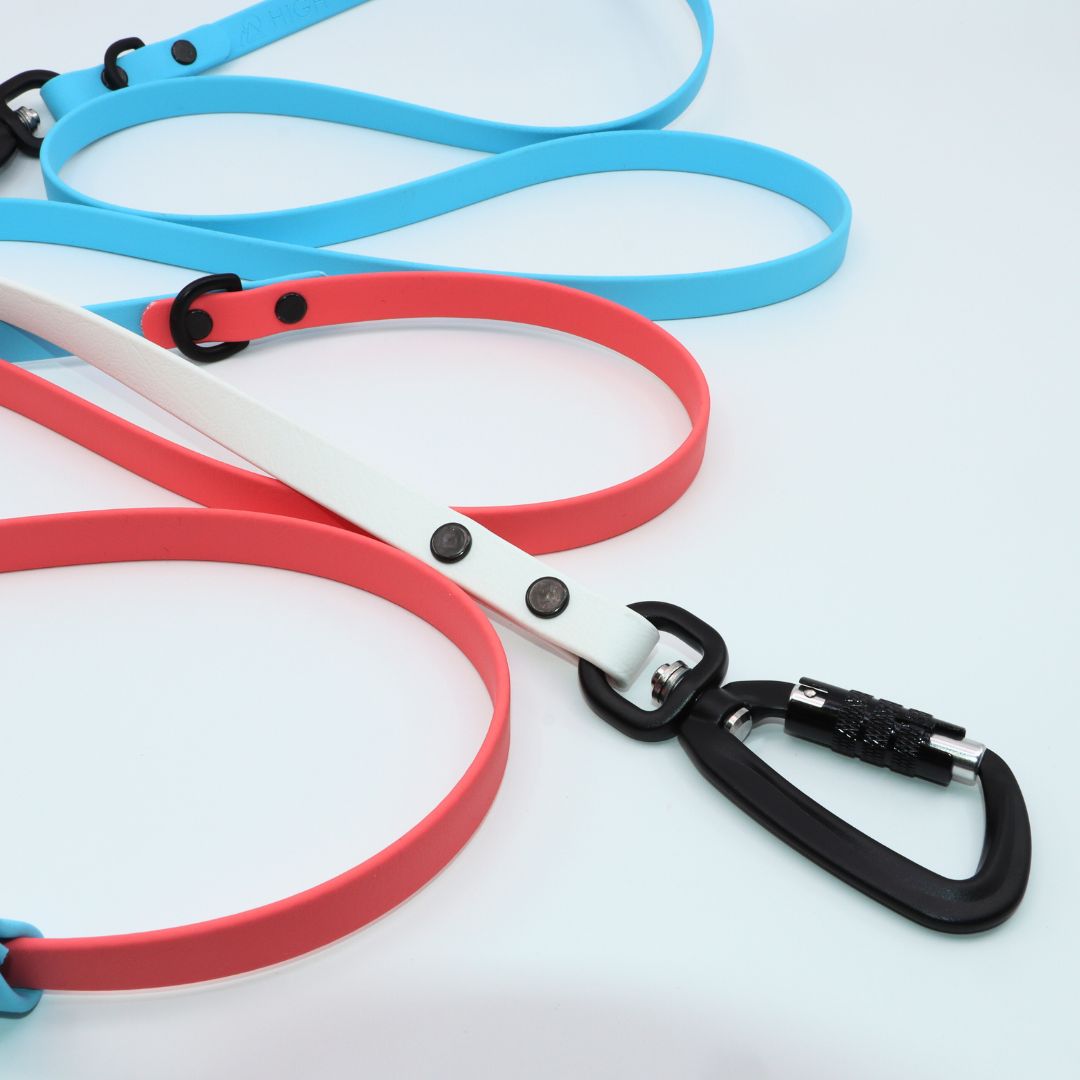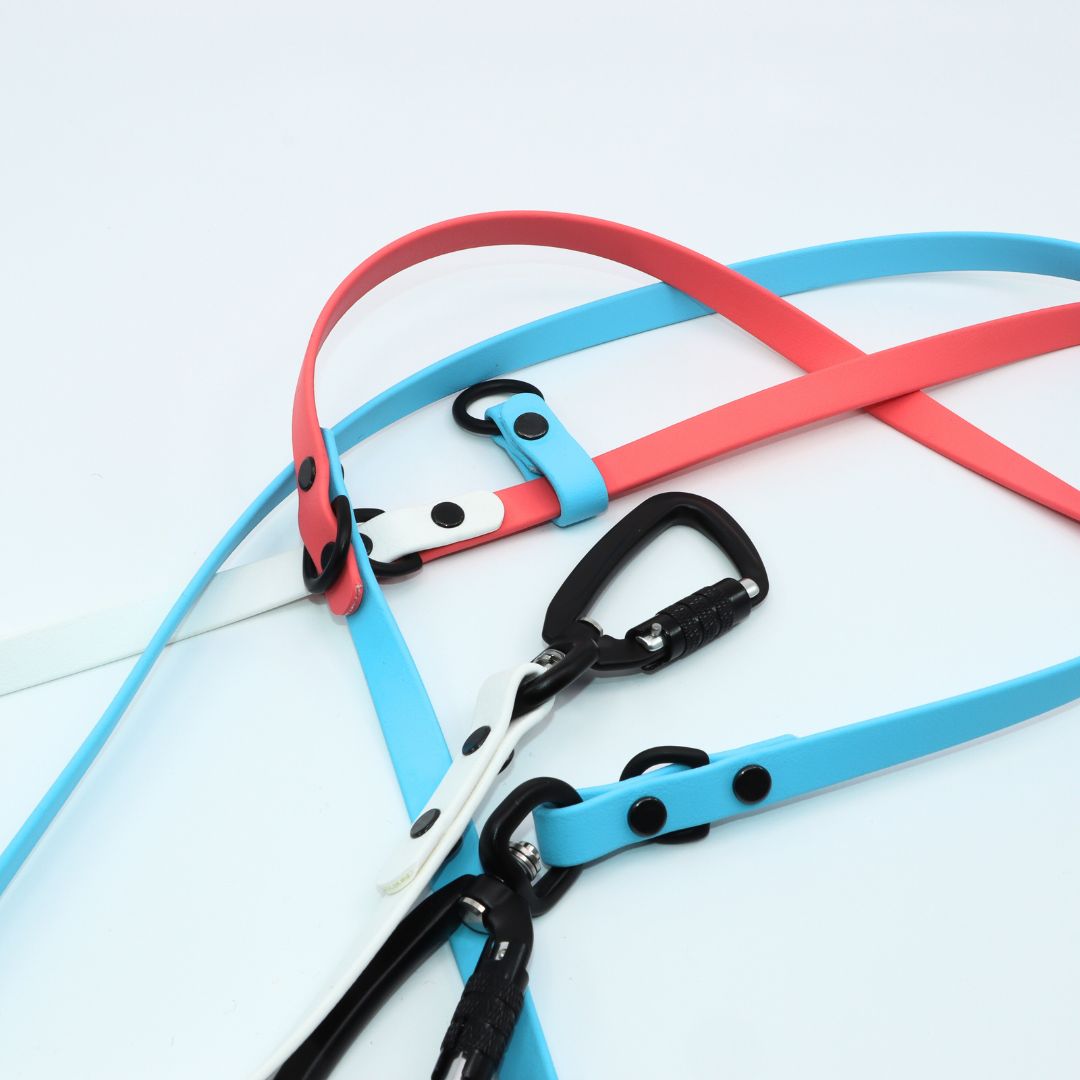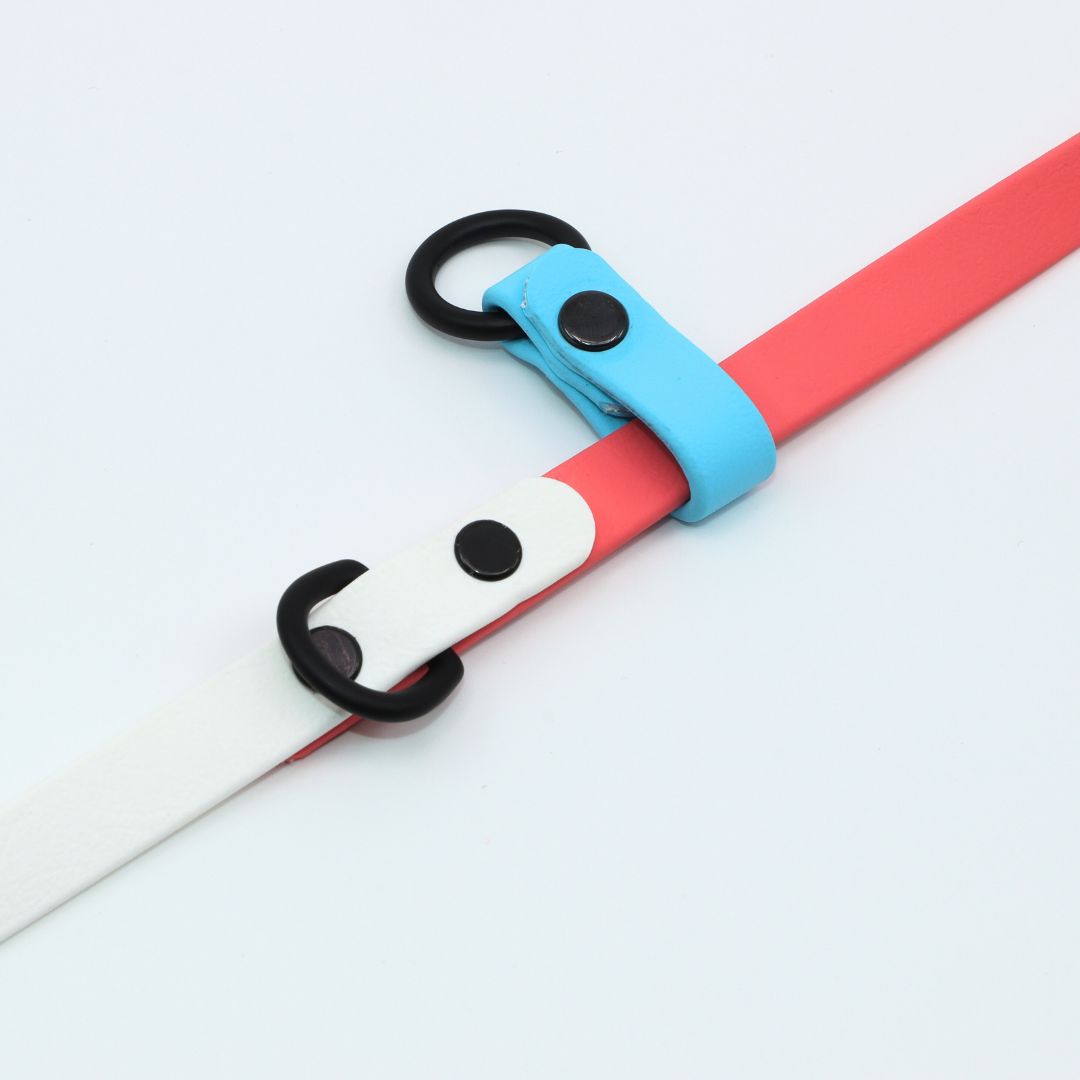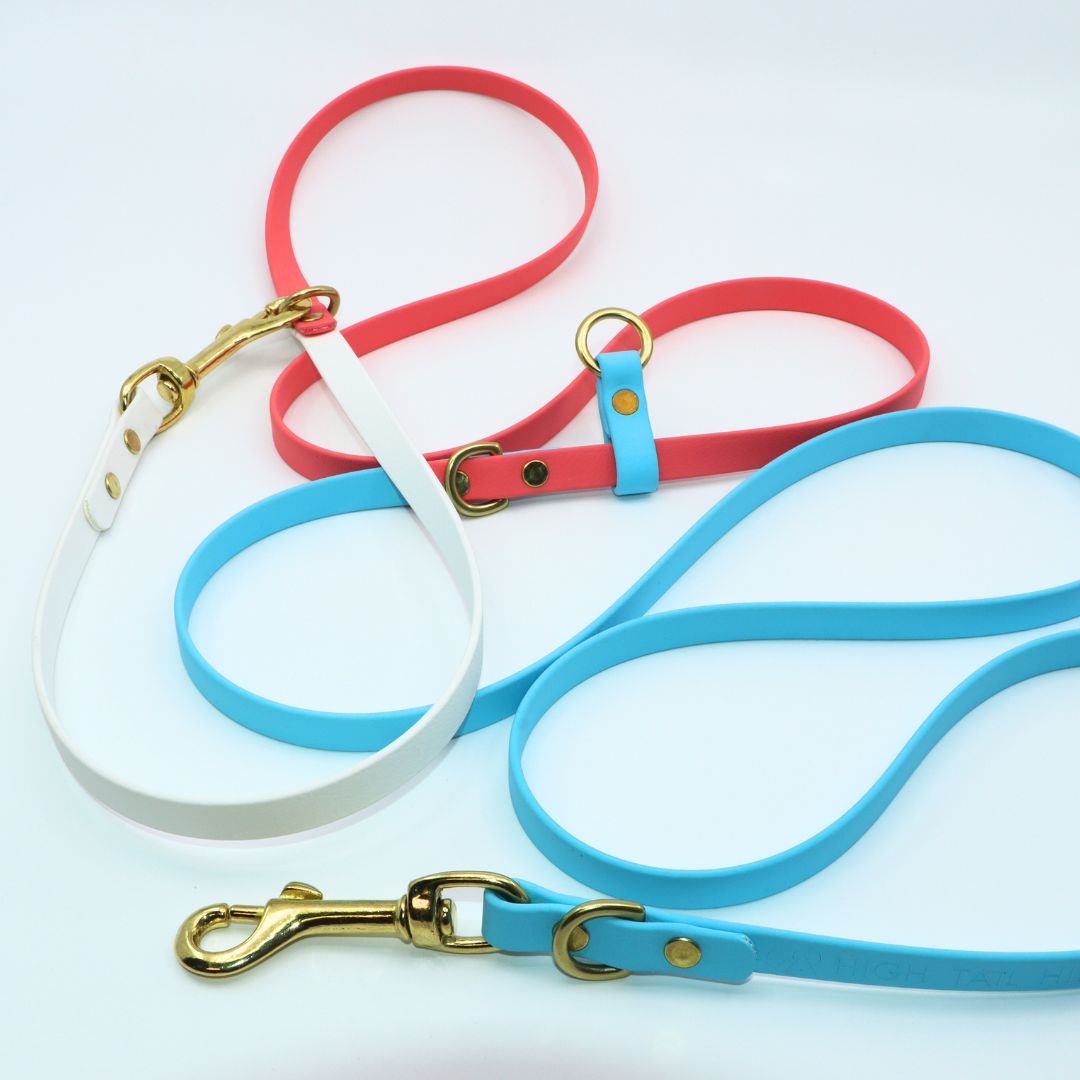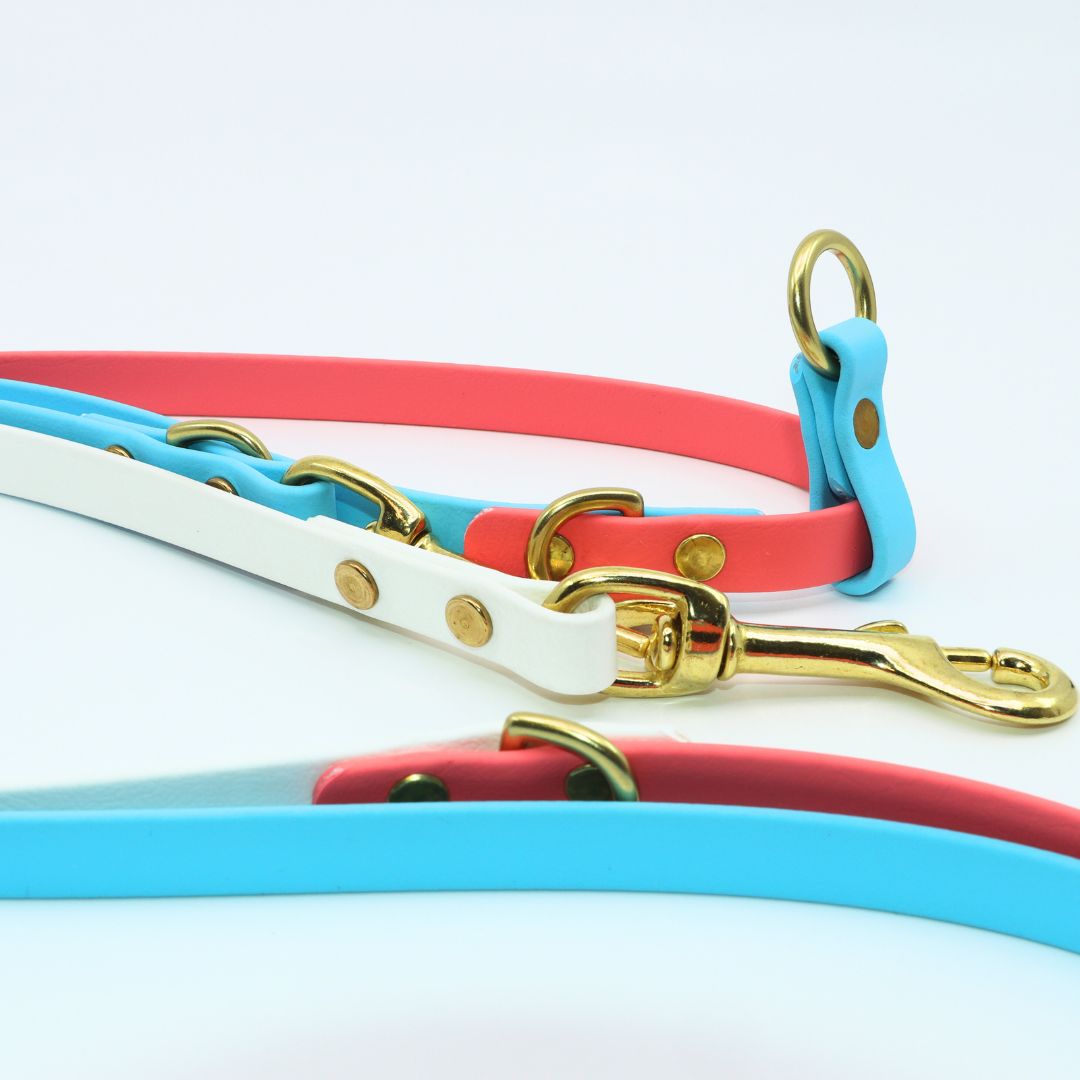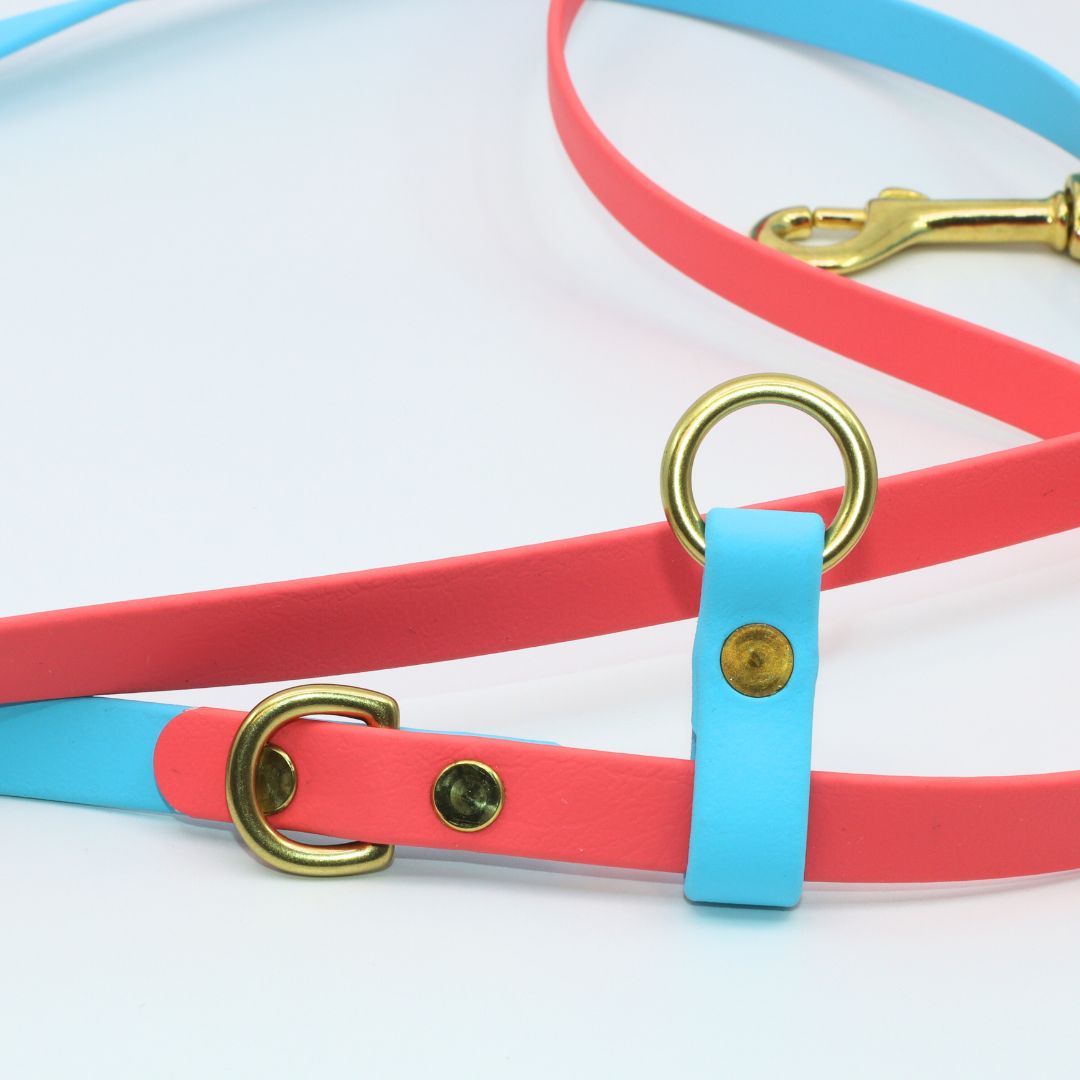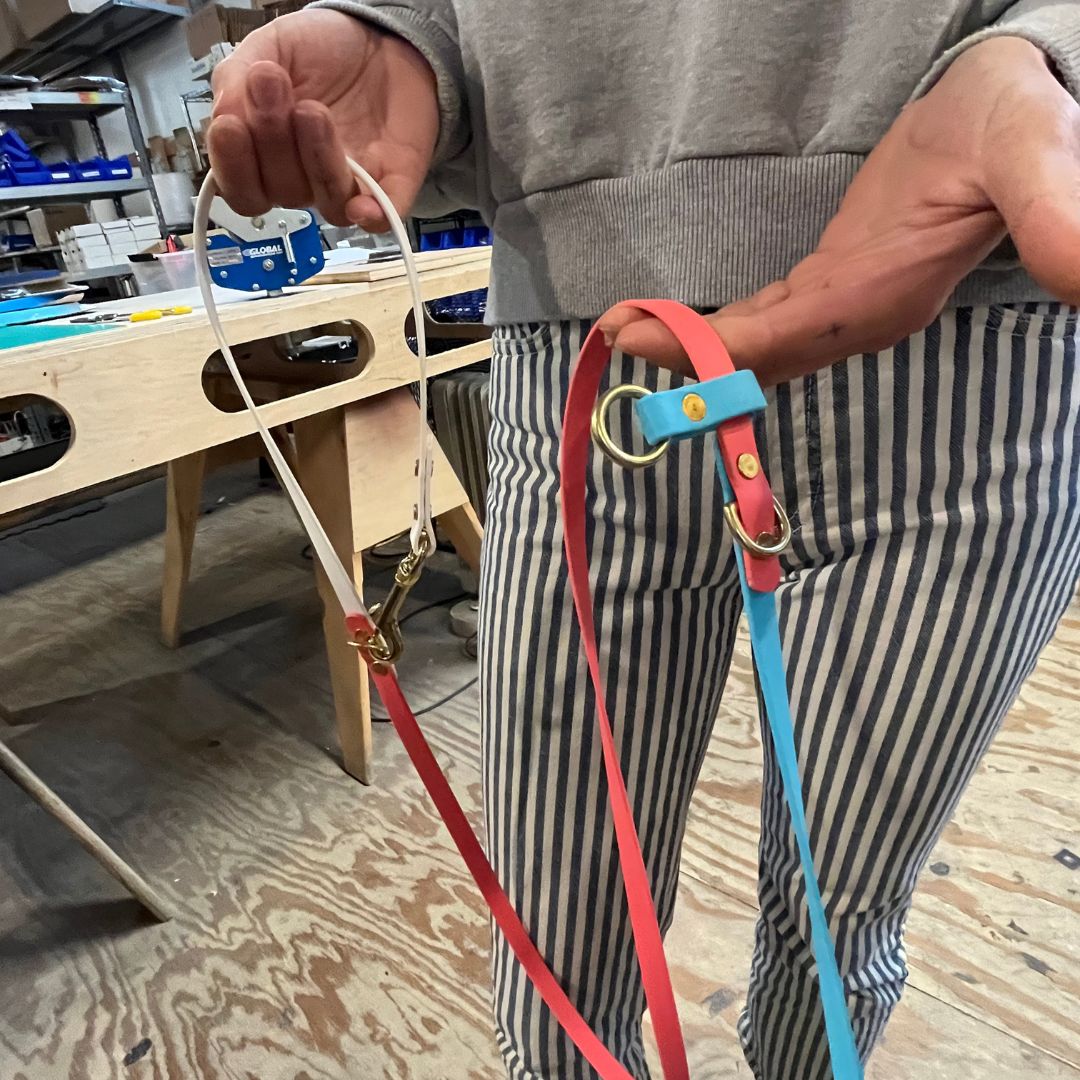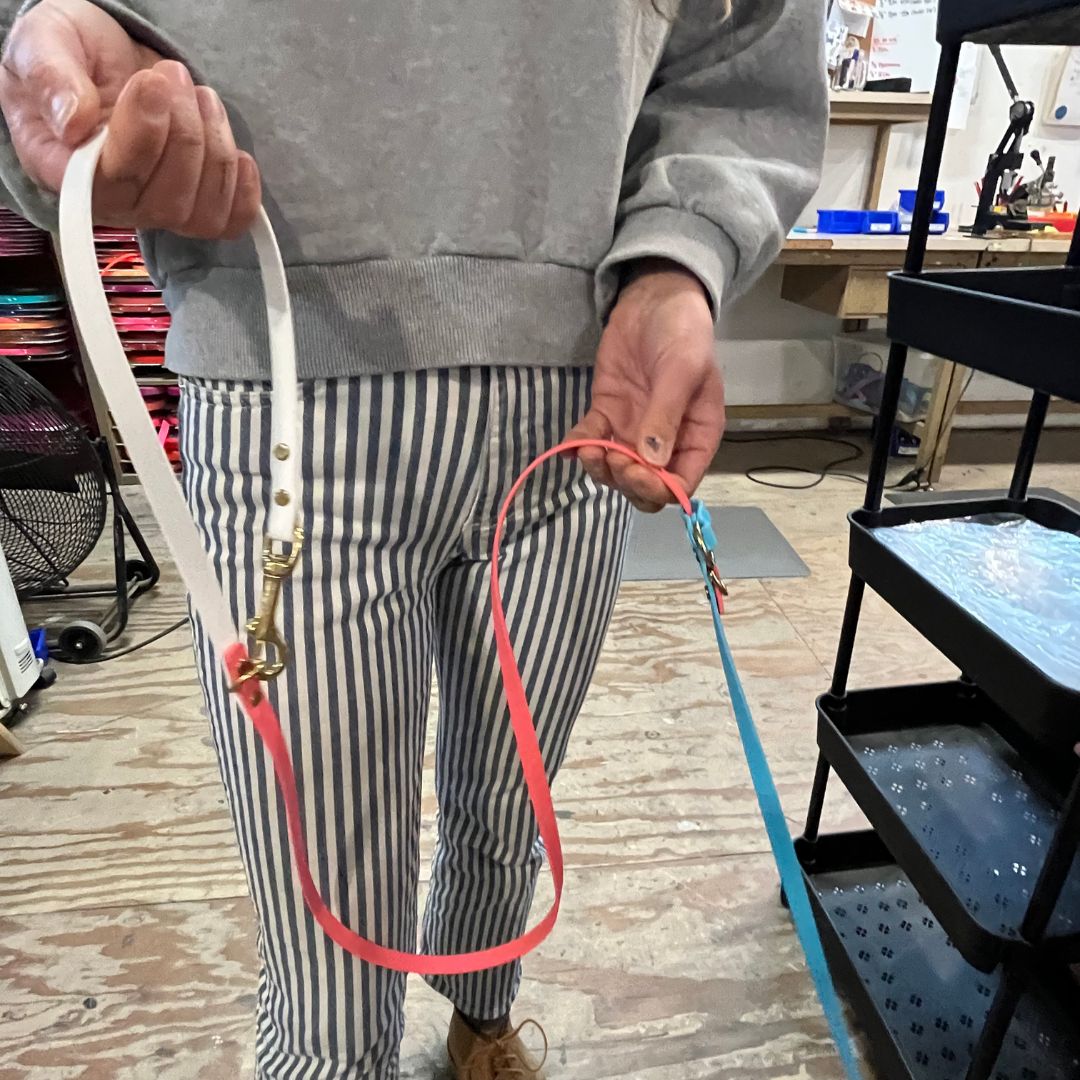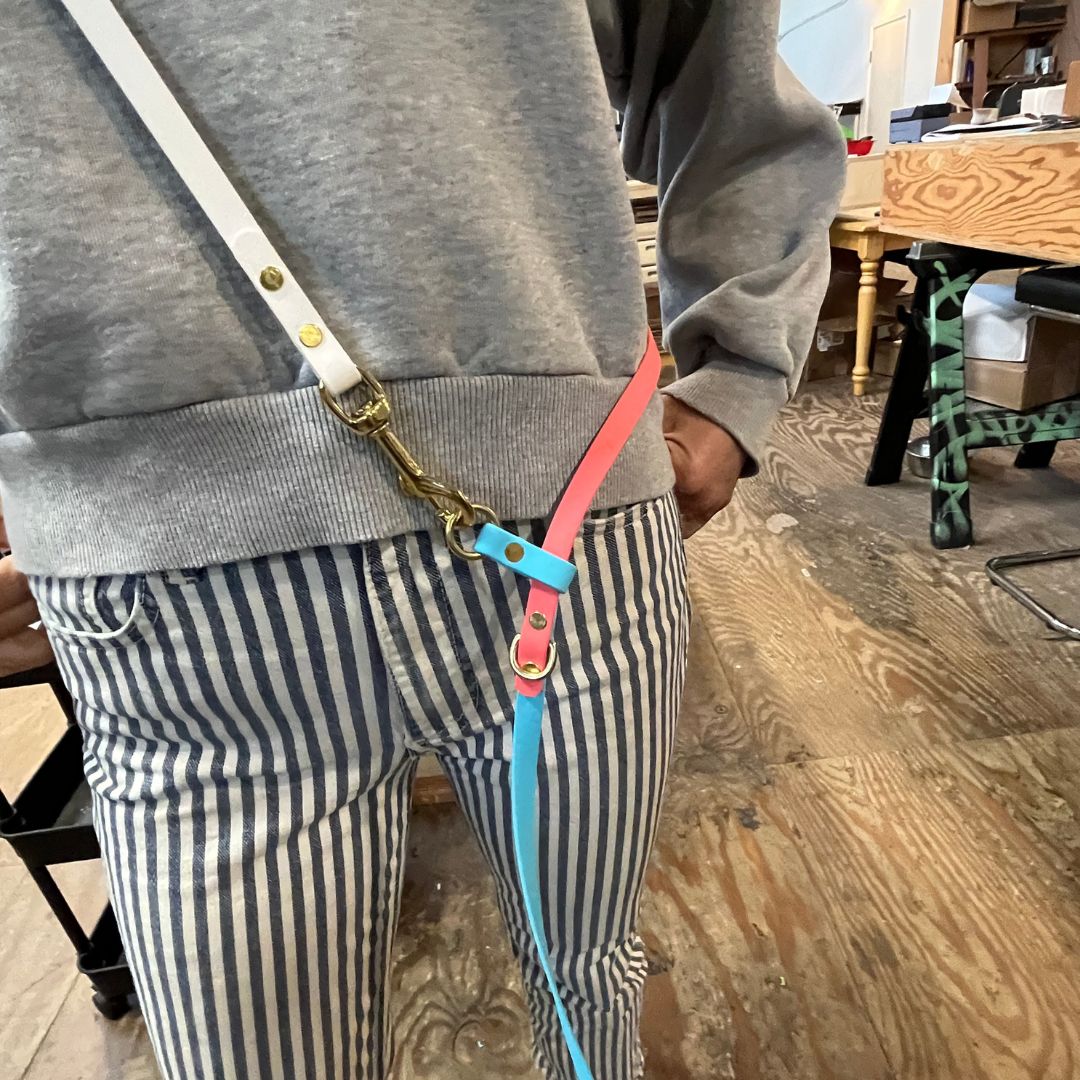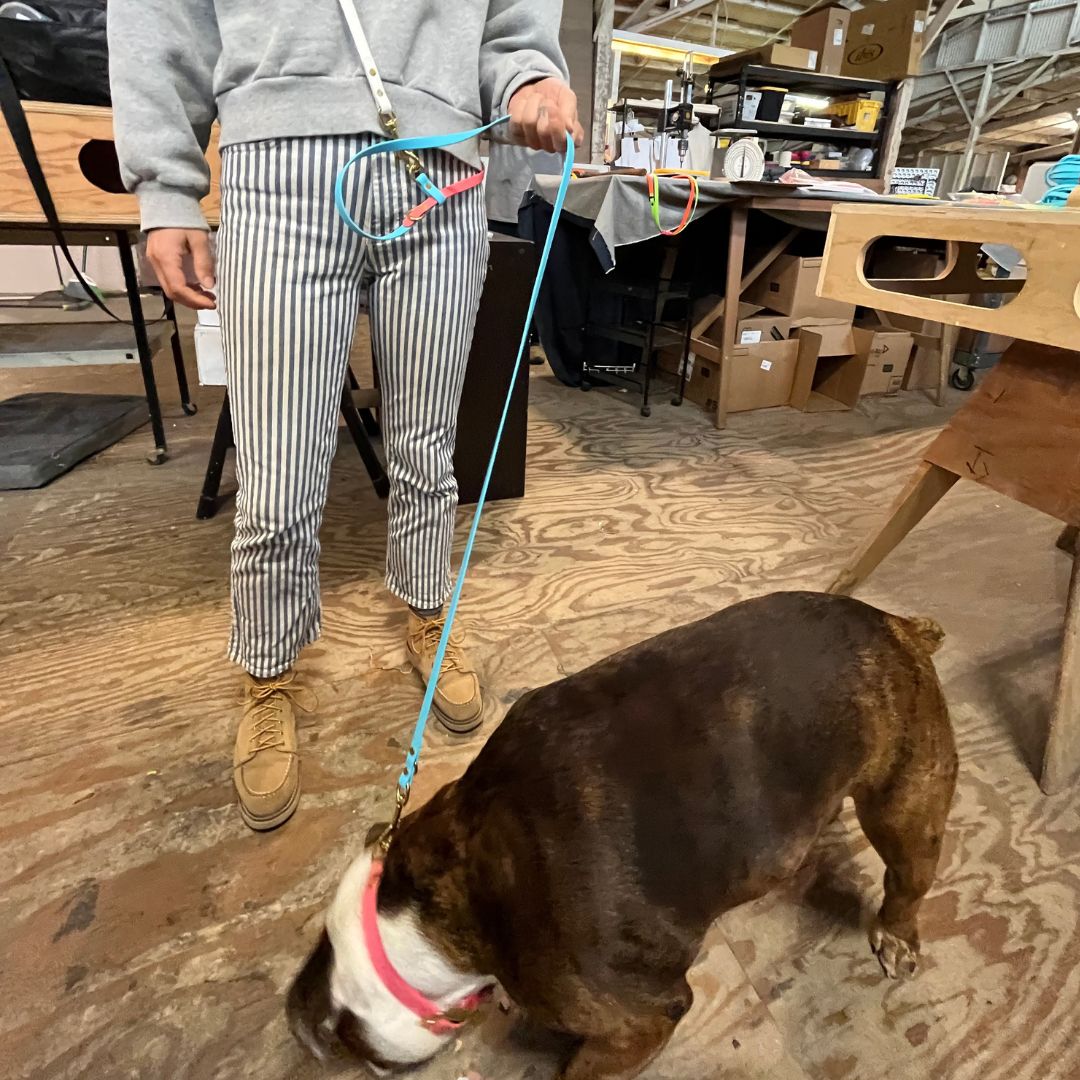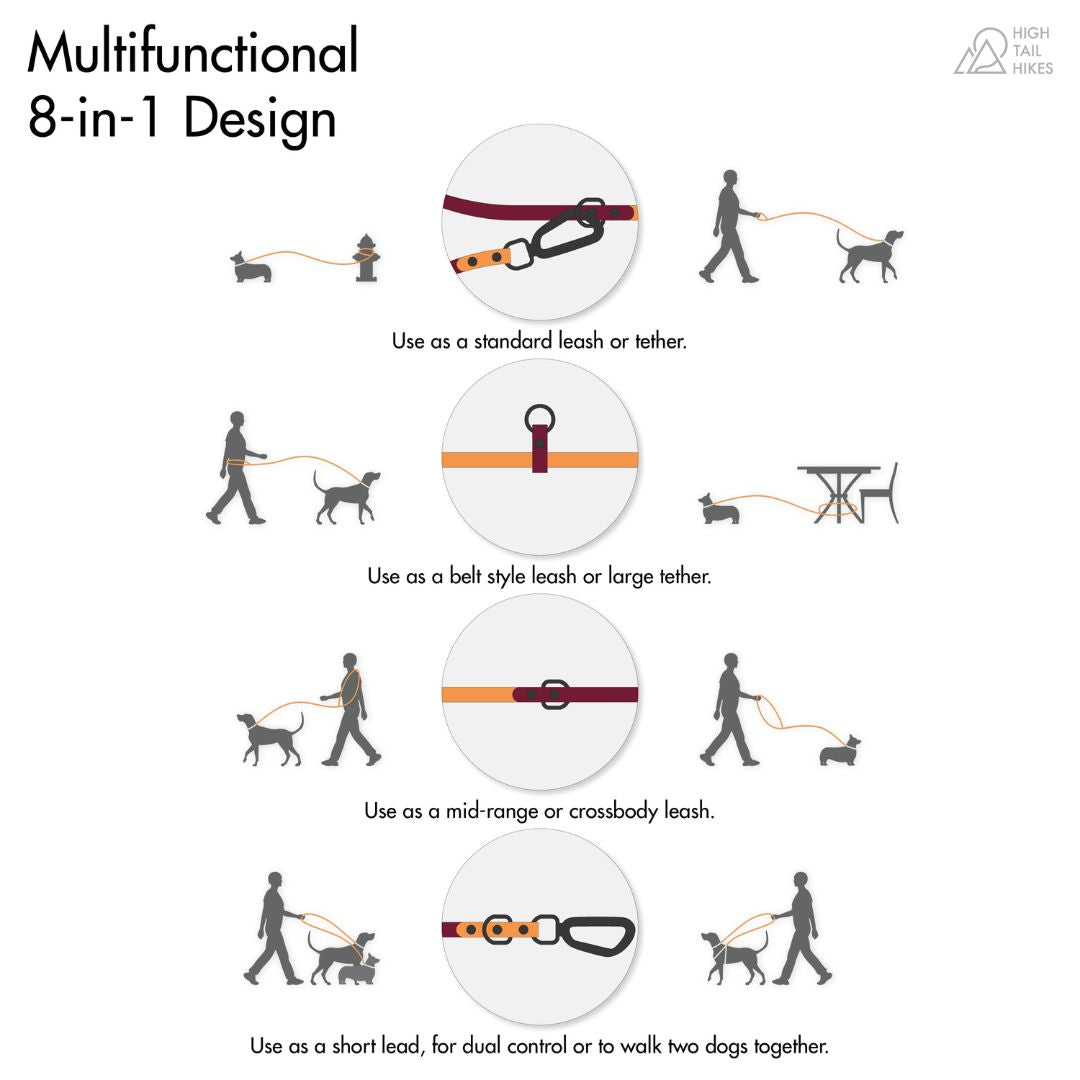 BioThane Trans Pride and Joy Leash
Happy Pride Month! 
At High Tail Hikes, we believe that all humans deserve the right to express their authentic selves with joy, free from discrimination or threats of violence. Like you, we're deeply saddened and angered by the recent wave of state legislation targeting transgender individuals, and especially trans youth. Our Trans Pride and Joy leash is designed to bring joy to your walks with your pup, while celebrating and showing support for the transgender community and trans rights! 
This gorgeous, tri color Hands Free + Convertible Leash is made in the colors of the trans flag! This is a truly one of a kind leash that you won't find anywhere else.  Available in size Medium (1/2" width), 8 foot length, and with Sport or Brass hardware, this custom leash features White, Sky Blue, and Coral BioThane. 
Only 12 available.
100% of profits will be donated to Gender Spectrum, a national non profit based in the San Francisco Bay Area that provides support to gender expansive and transgender youth and their families, as well as training and education for educators, medical and mental health providers, and other professionals. 
Due to the custom nature of this leash, substitutions are not allowed. Coupon codes are not valid on this product, as this is a fundraiser product. All Trans Pride and Joy leash sales are final; no returns or exchanges. 
Your leash will ship out within two business days of when you place your order. If you order other BioThane gear or dog ID tags along with your Trans Pride + Joy leash, your entire order will ship together within our 2 week production window. 
Thanks for spreading Trans Pride + Joy! 
🐾 About our Hands Free Leashes
Our Hands Free + Convertible Leash is an incredibly versatile product that can be used 8 different ways! With three fixed D-Rings along its length, an adjustable sliding O Ring along the middle section, and a convertible handle, you can use it as a standard leash, a hands free leash, a quick tether, and more. See graphic for specs and possible uses. 
Please note that BioThane is not chew proof and your dog should never be left unattended or tied out wearing a leash or long line. Any hands free leash should be used with discretion and with awareness of the environment. You are ultimately responsible for the safety of yourself and your dog when using any walking equipment. Our products are guaranteed for life against defects in materials or workmanship. For more information and care instructions, please see our FAQs. 
BioThane Trans Pride and Joy Leash