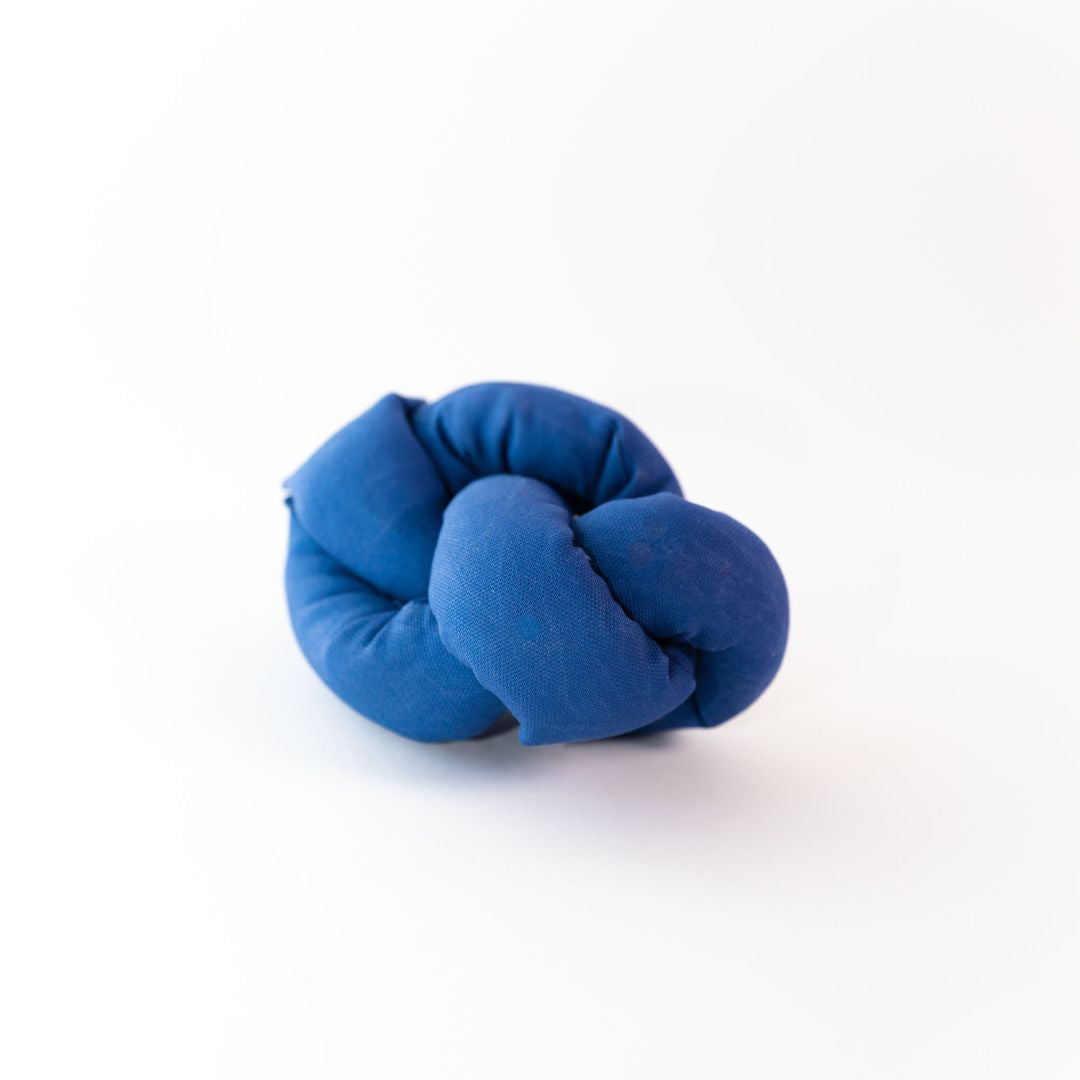 Little Noses Boutique Canvas Puzzle Knot Dog Toy - Ocean Blue
Handmade in San Francisco by Little Noses Boutique, this durable canvas enrichment toy will keep your dog busy! Undo the knot, tuck treats into the crevices, fasten back together with the velcro attachment, and let your dog go to town snuffling out the treats. A great option for small to medium dogs, senior dogs, and any dog that needs some extra mental exercise. 
Machine washable. Made of cotton canvas and synthetic stuffing fibers.
Not recommend for dogs who are power chewers or love to dissect their toys. 
Little Noses Boutique Canvas Puzzle Knot Dog Toy - Ocean Blue
GREAT Product!
The knots are tight, which help make the treats harder to work out (yay!). There are lots of places to place a treat (yay again!). Both of these things contribute to an extended period of time that my little Havanese spends working with this toy instead of getting into trouble! :o)
:) Oh Ann! We are glad you (and your little Havanese) are enjoying the Knots! Hopefully staying out of trouble more and more! Thank YOU! :)
Great puzzle toy
I've purchased this puzzle toy for my standard poodle. Monty loves to learn and treats, so this toy is ideal. He was inquisitive about the toy, so much so that he was watching me stuff the toy only few inches away. Yes, he has no concept of personal space lol. Once I put the treats in, he happily started getting them out, he actually figured out that by undoing the Velcro he can makes the gaps bigger and therefore he gets the reward faster. I've used dry treats as well as sausages. The toy is machine washable, which is great. I also like the colors, I've purchased the yellow one, as darker color toys tend to get lost more easily. The toy is suitable for any size dog. Overall very happy with my toy and would recommend.