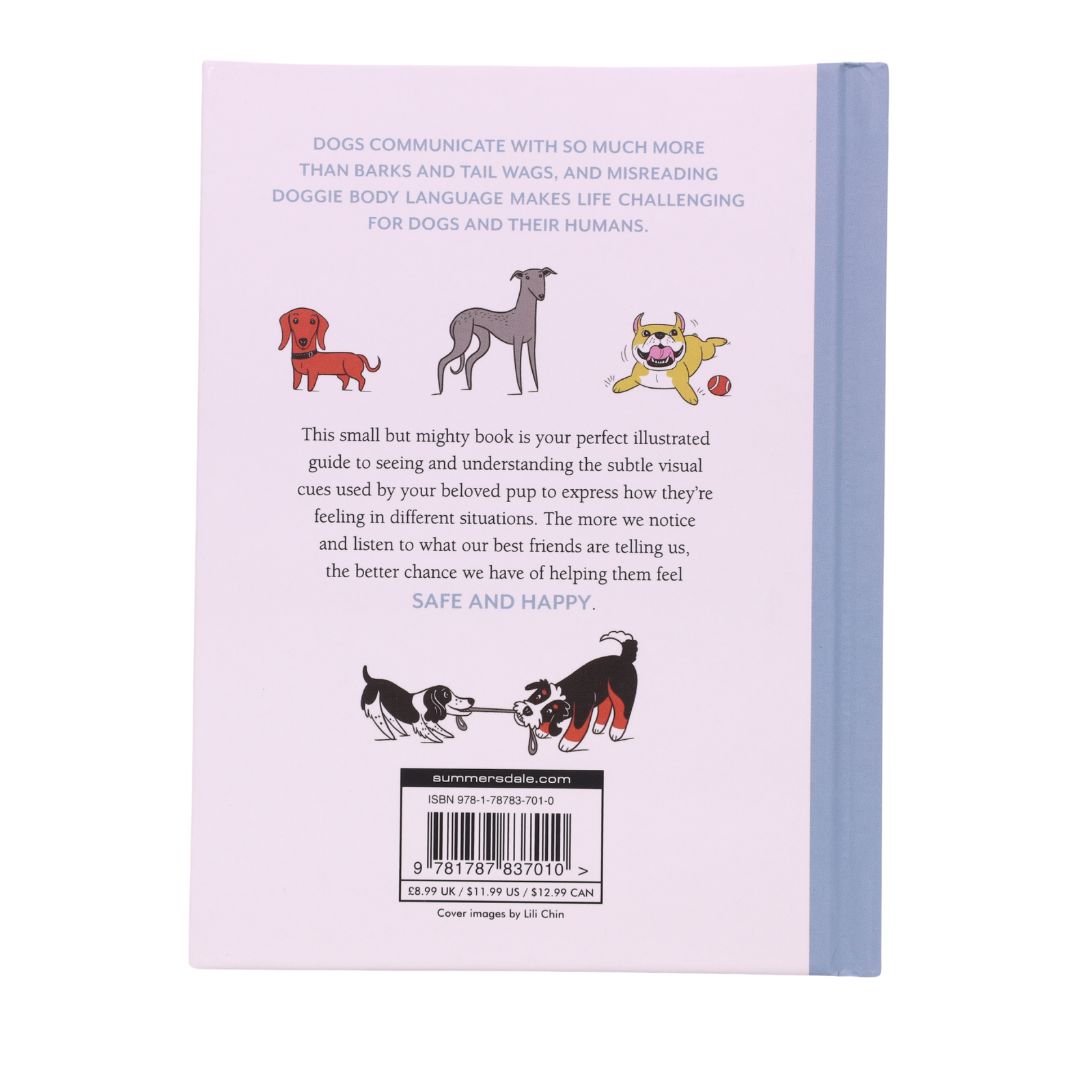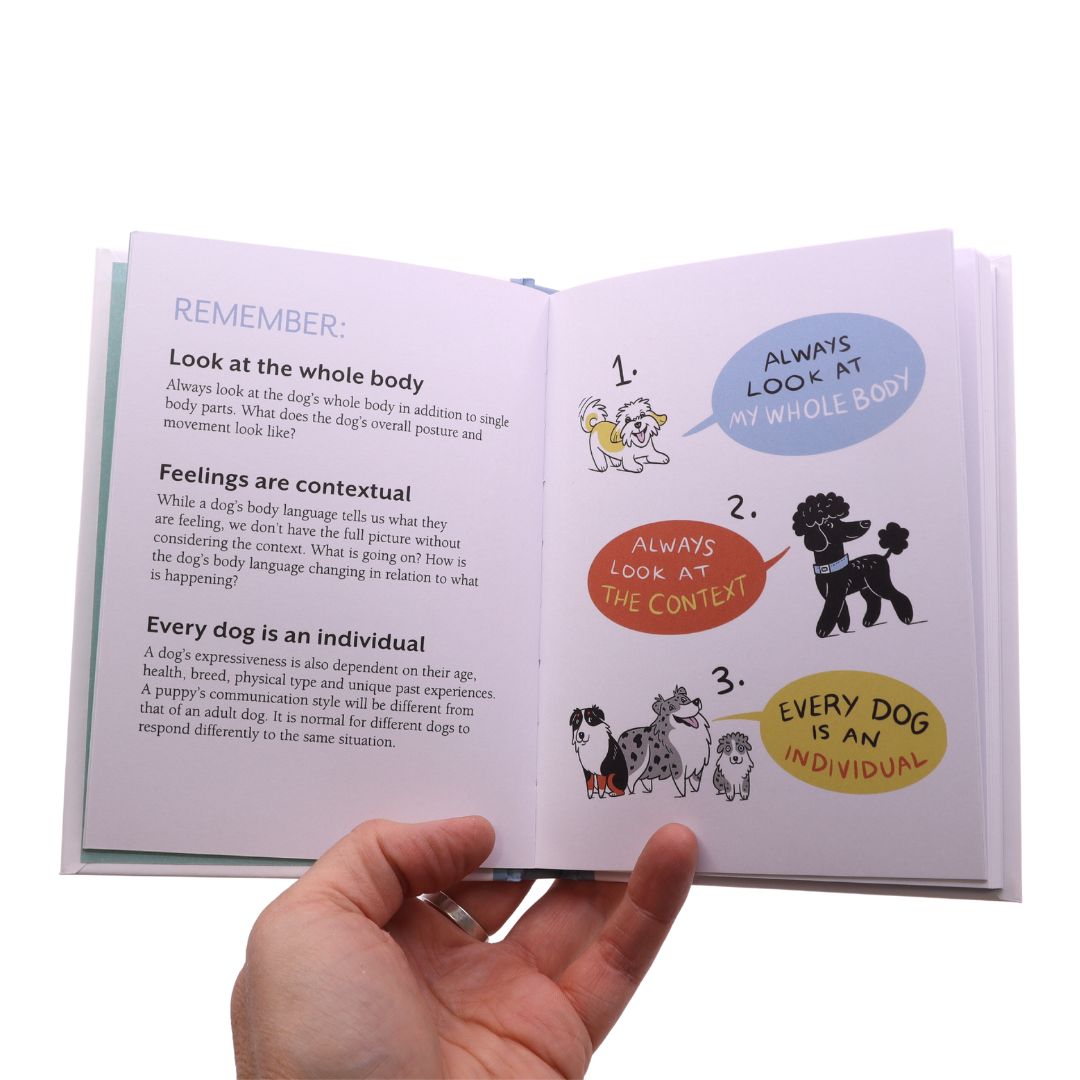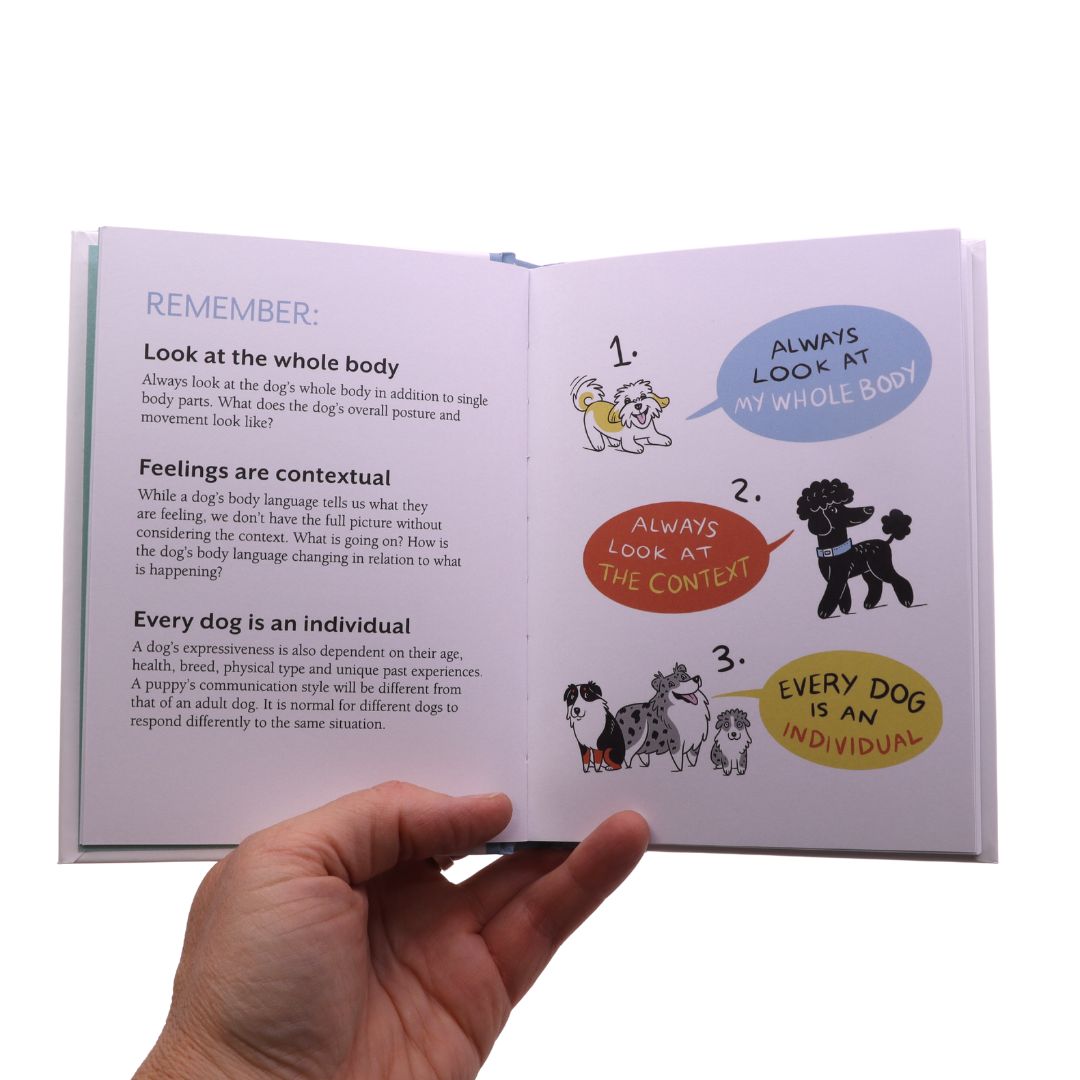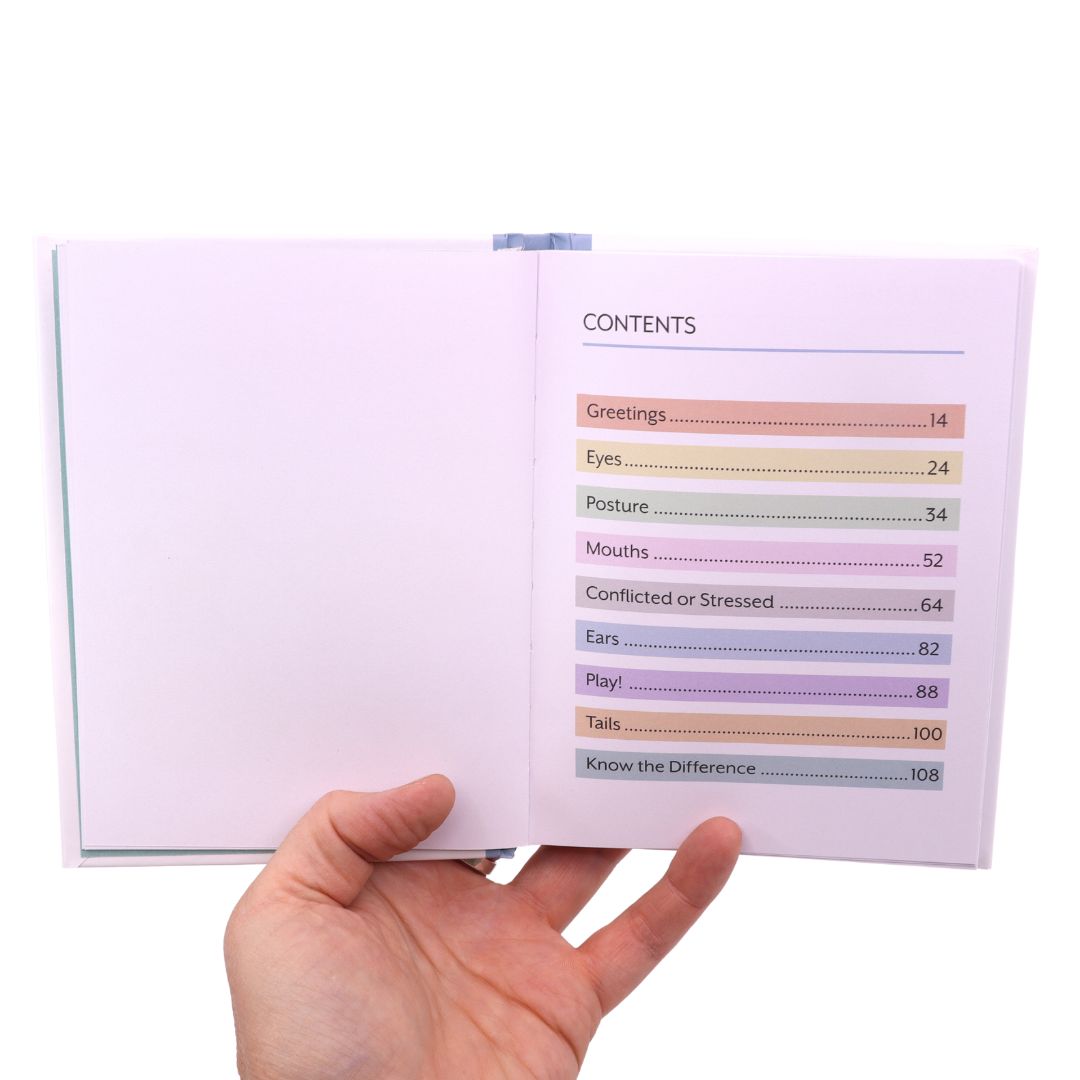 Doggie Language Book: A Dog Lover's Guide To Understanding Your Best Friend
Misinterpreting doggie body language can lead to challenges for both dogs and their human companions. Unleash the secrets of canine communication beyond barks and tail wags with this insightful and fun book!
Inside you'll find a beautiful illustrated guide to decoding the subtle visual cues used by your beloved pup to express their emotions in various situations. By honing your ability to observe and understand what your furry friend is telling you, you enhance your capacity to provide them with the safety and happiness they deserve.
by Lili Chin
Number of pages: 128
Dimensions: 158 x 120mm. Hardcover. 
Publication Date: October 6, 2020
Doggie Language Book: A Dog Lover's Guide To Understanding Your Best Friend