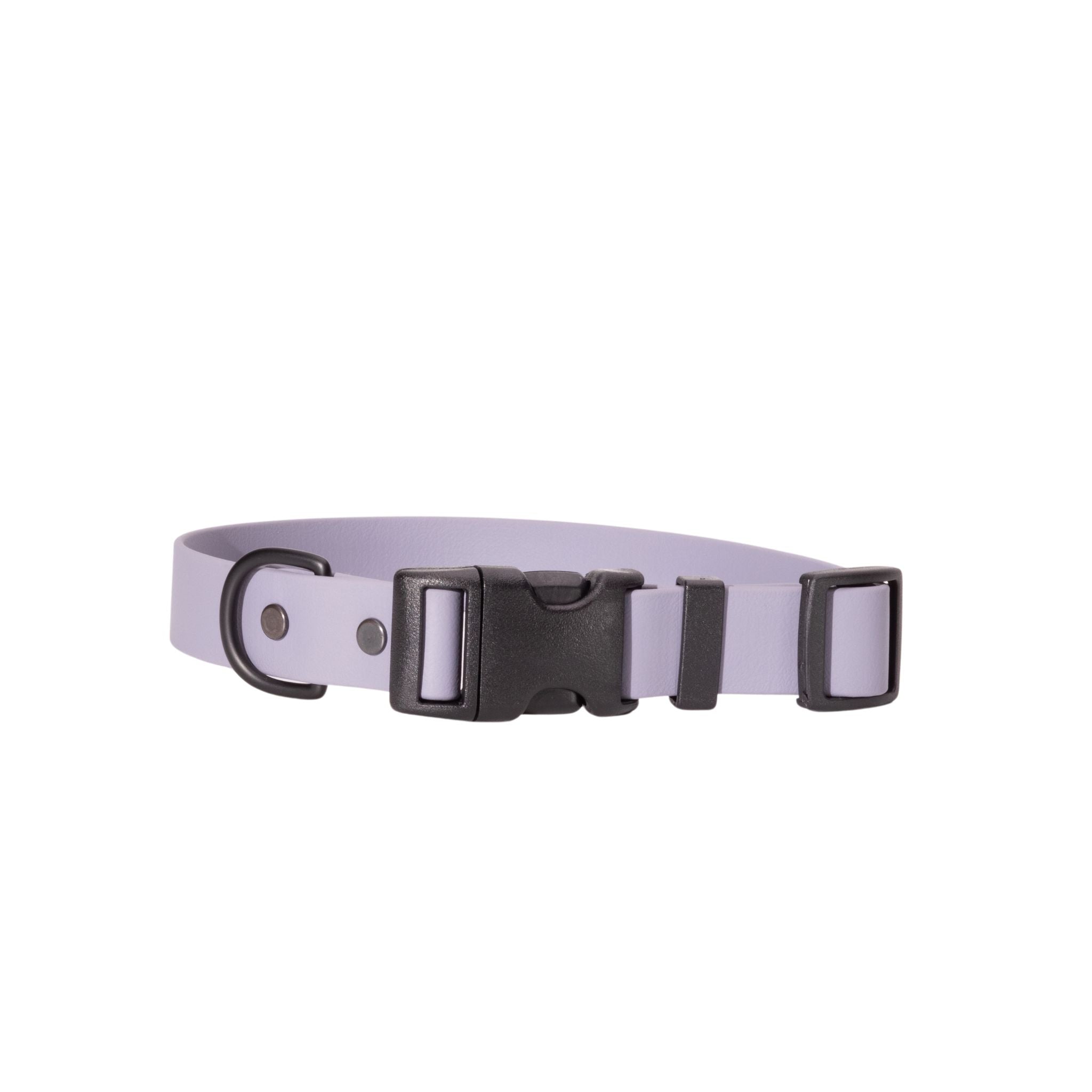 BioThane Collar - Sport (Quick Release Buckle)
Our Sport Collar is perfect for active, adventurous pups and their people! Made with the same waterproof, odor proof, antimicrobial, soft, flexible, easy to clean material as our leashes and long lines. Our Sport Collar is adjustable and is built with a Duraflex quick release buckle and black hardware. It pairs beautifully with our Sport Leashes and Long Lines. After a beach trip, a muddy hike, or a roll in something pungent, simply dunk in soapy water, gently clean with a sponge or towel, rinse, and towel dry. Because BioThane is antimicrobial, we find that they don't tend to irritate dogs' skin as other materials can. 
Small and Medium Sport Collars are 3/4" wide, and Large and Extra Large are 1" wide. There are two easy ways to size your dog for a collar. First, use one of their existing collars that fits well, and simply measure the length from one connection point to the other. Alternatively, you can measure around your dog's neck with a string, soft tape measure, or a phone charging cable. Make sure the string is snug but not tight, with room for two fingers (one inch) underneath. Using that measurement, choose the appropriate collar for your dog's neck size from the options below. Please measure your dog's neck carefully before placing an order for a collar. We're always happy to help with sizing or to make your collar in a custom length - just contact us! 
Sport Collar Sizing:  
Small: 9 - 12"
Medium: 12 - 16"
Large: 15 - 20"
Extra Large: 20 - 25"
While we guarantee our products for life, it is your responsibility to ensure the safety of your dog. Please check over your collar and hardware periodically. Your dog should not wear a collar when left unattended in a crate. 
BioThane Collar - Sport (Quick Release Buckle)