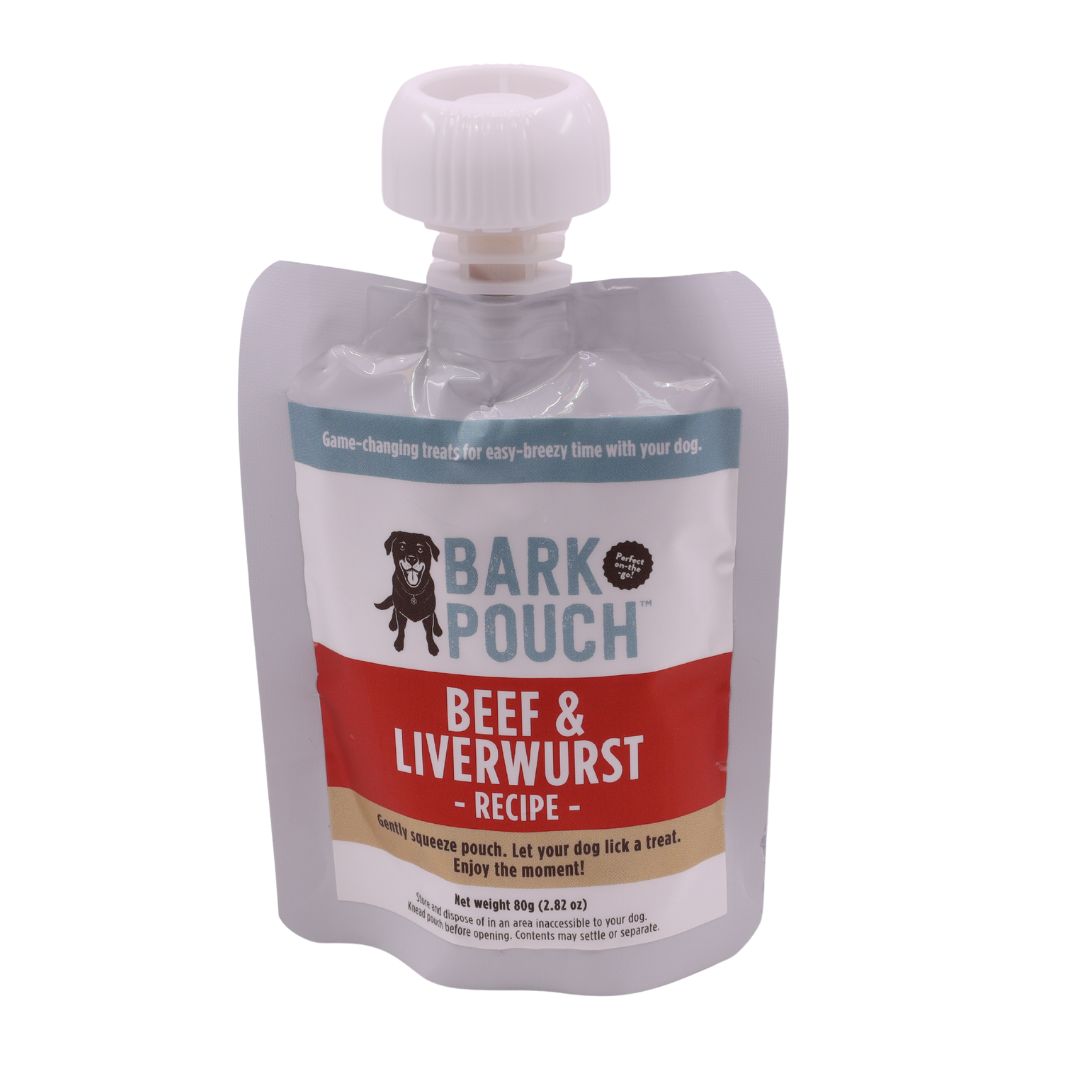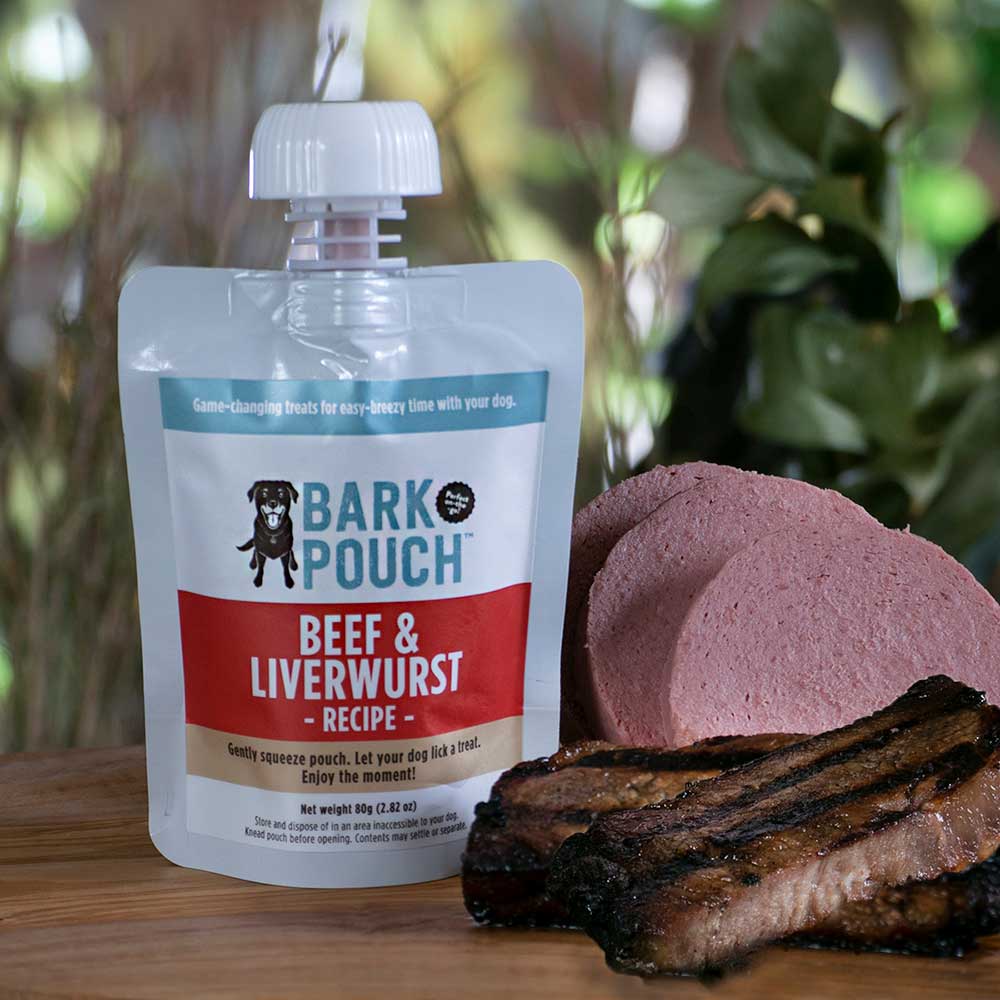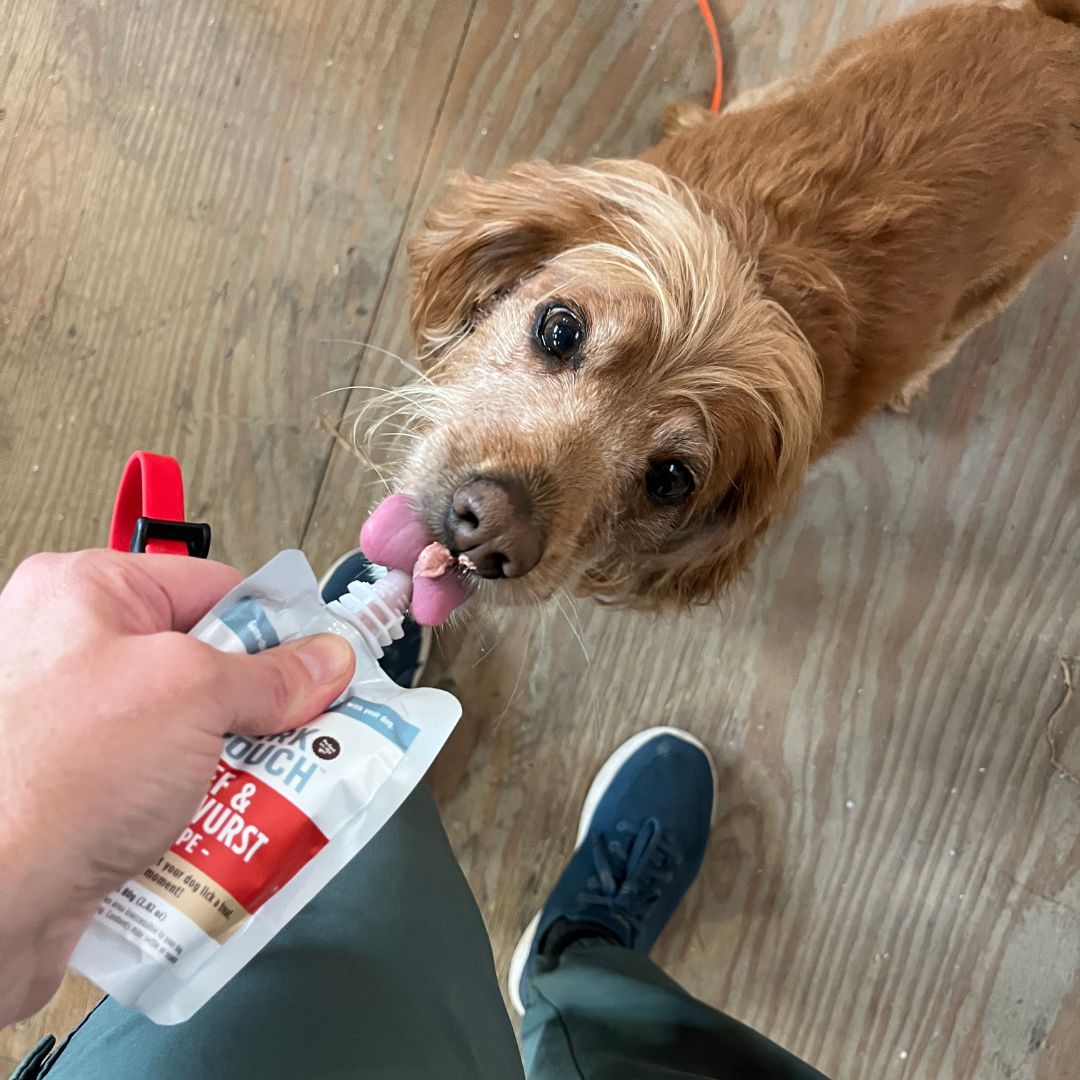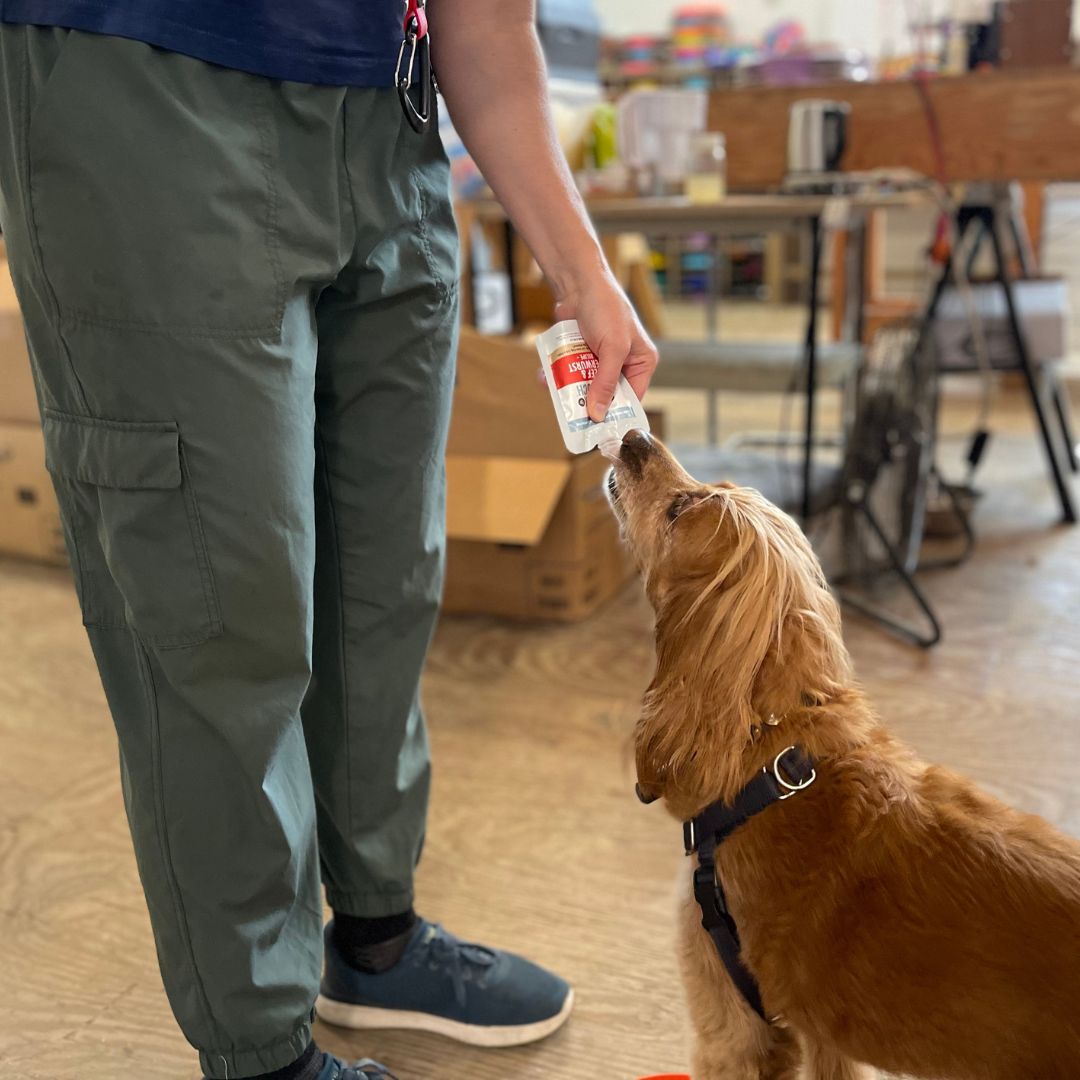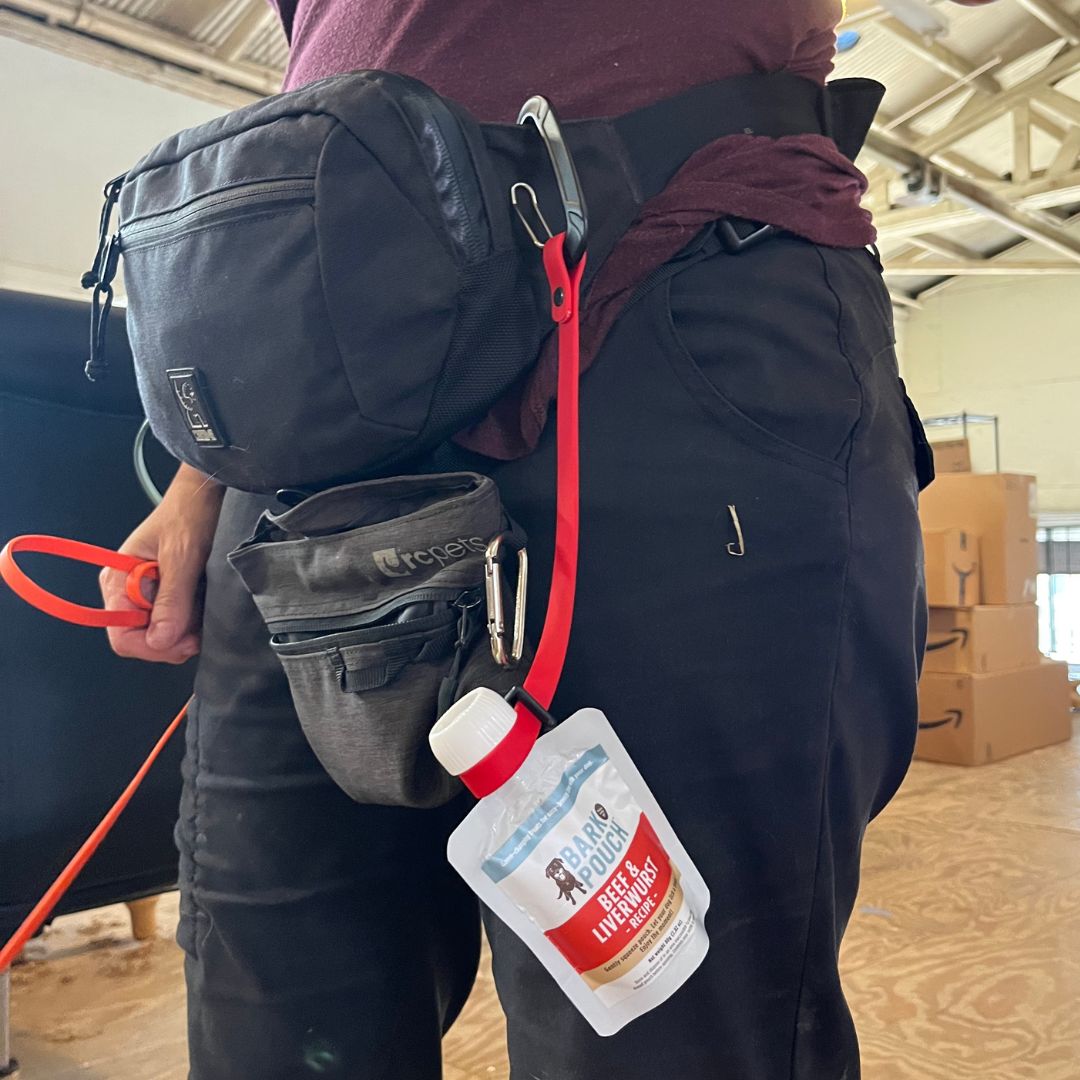 Bark Pouch - Beef & Liverwurst Recipe
Experience the ultimate canine delight with Bark Pouch's mouthwatering Beef & Liverwurst recipe squeeze pouch! Carefully crafted from premium ingredients sourced from reputable US farms, and made with love (and strict food safety protocols) in Columbus, Ohio. This delectable blend is a meat lover's dream.
Convenience meets taste in this easy-to-use, mess free squeeze pouch. Simply squeeze a small amount of high value goodness out of the pouch and let your dog lick it off! A little goes a long way. Perfect for walks, training, or anytime you'd like to reward your pup with a delectable treat (without the mess).
Store in your pantry, unopened, for six to twelve months (expiration date noted on the back of every pouch). Once opened, please use within 3 days, and refrigerate between uses. 
Made with human grade ingredients: Beef, Liverwurst, Calcium Hydroxide, Sulphuric Acid & Calcium Sulfate.
Size Large - 80 gram pouch. Perfect for training sessions, large breed dogs, multi dog households, dog walkers, and trainers. 

PS - Our Quick Release Long Line Keeper works perfectly as a holder for Bark Pouch squeeze pouches when not in use! See photo to see how it works!
Bark Pouch - Beef & Liverwurst Recipe