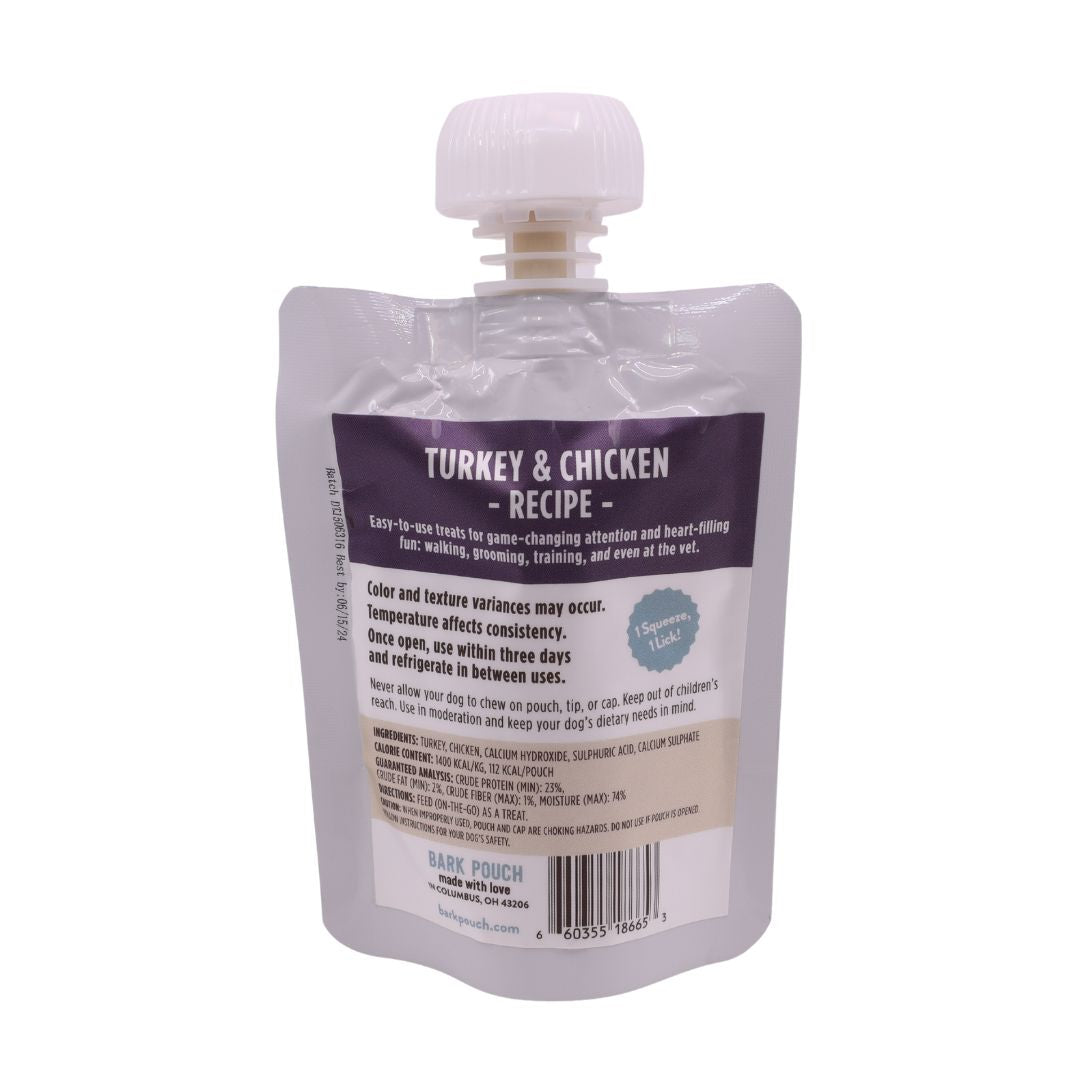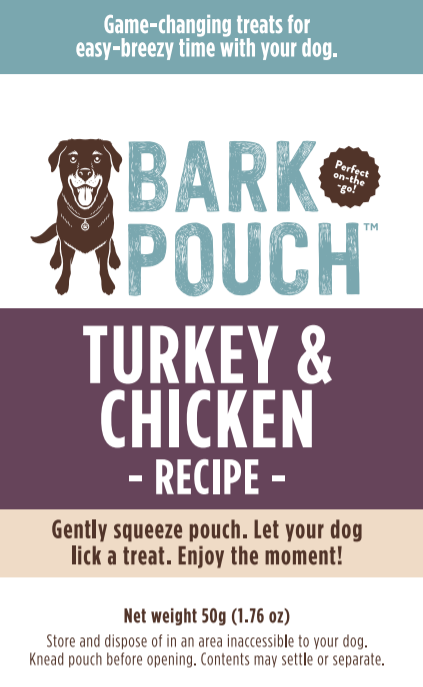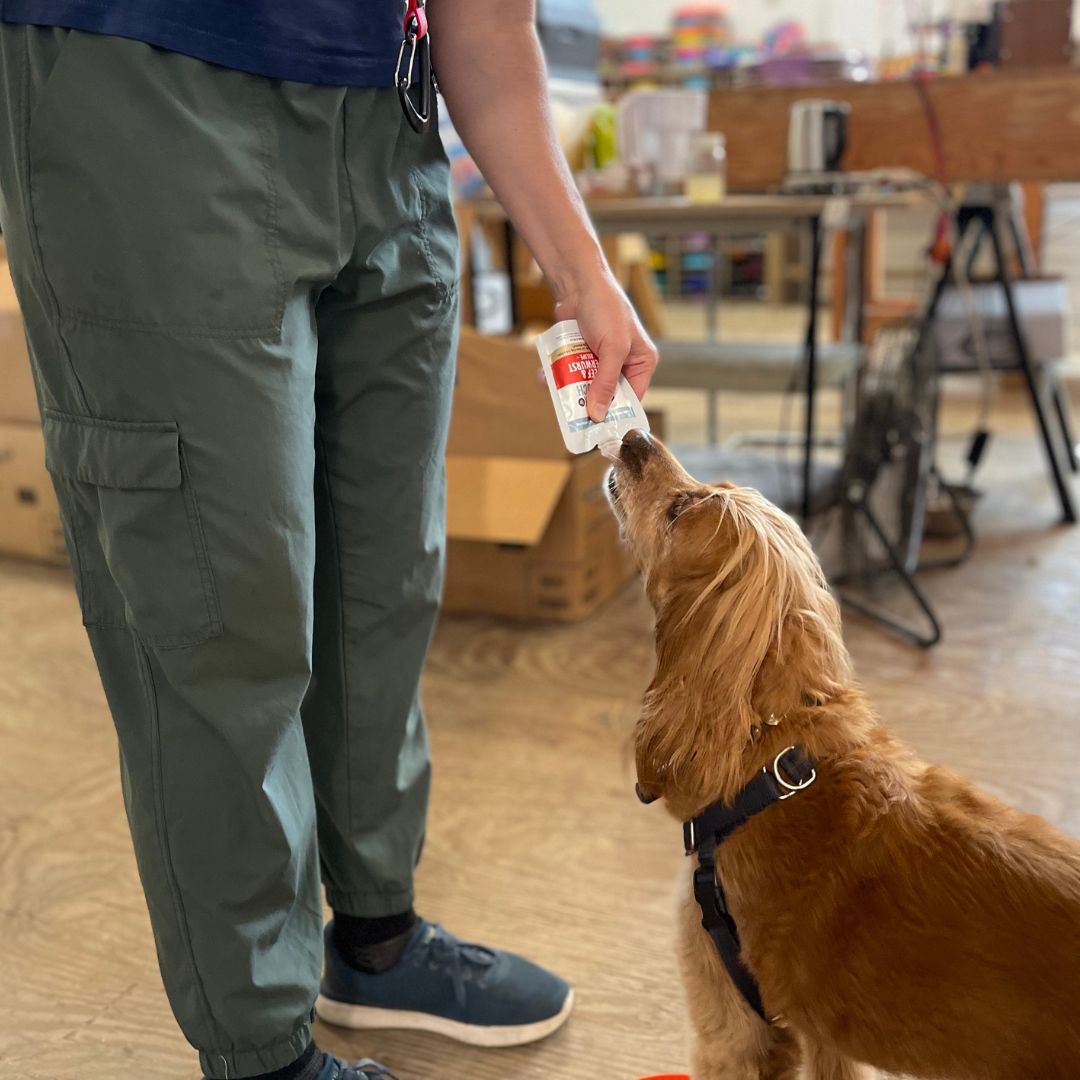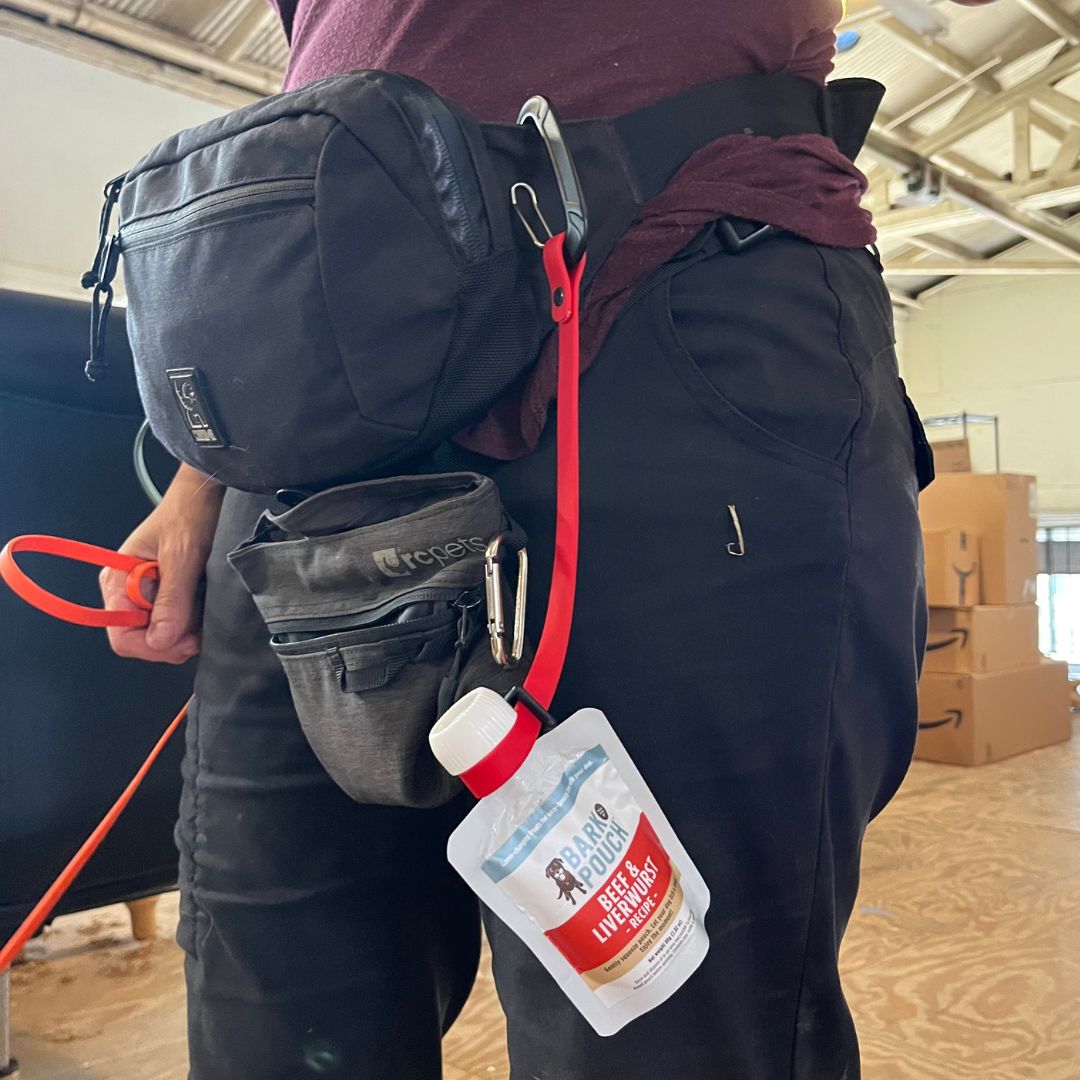 Bark Pouch - Turkey & Chicken Recipe Dog Treat
Indulge your furry friend in the delectable flavors of our Turkey & Chicken recipe from Bark Pouch! With this easy-breezy squeeze pouch, you can dispense high value goodness easily and without the mess. Simply squeeze a small amount of high value goodness out of the pouch and let your dog lick it off! A little goes a long way. Perfect for walks, training, or anytime you'd like to reward your pup with a delectable treat.
Carefully crafted from premium ingredients sourced from reputable US farms, and made with love (and strict food safety protocols) in Columbus, Ohio. 
Store in your pantry, unopened, for six to twelve months (expiration date noted on the back of every pouch). Once opened, please use within 3 days, and refrigerate between uses. 
Human-grade ingredients: Turkey, Chicken, Calcium, Hydroxide, Sulphuric Acid & Calcium Sulfate
Size Large - 80 gram pouch. Perfect for training sessions, large breed dogs, multi dog households, dog walkers, and trainers. 

PS - Our Quick Release Long Line Keeper works perfectly as a holder for Bark Pouch squeeze pouches when not in use! See photo to see how it works! 
Bark Pouch - Turkey & Chicken Recipe Dog Treat