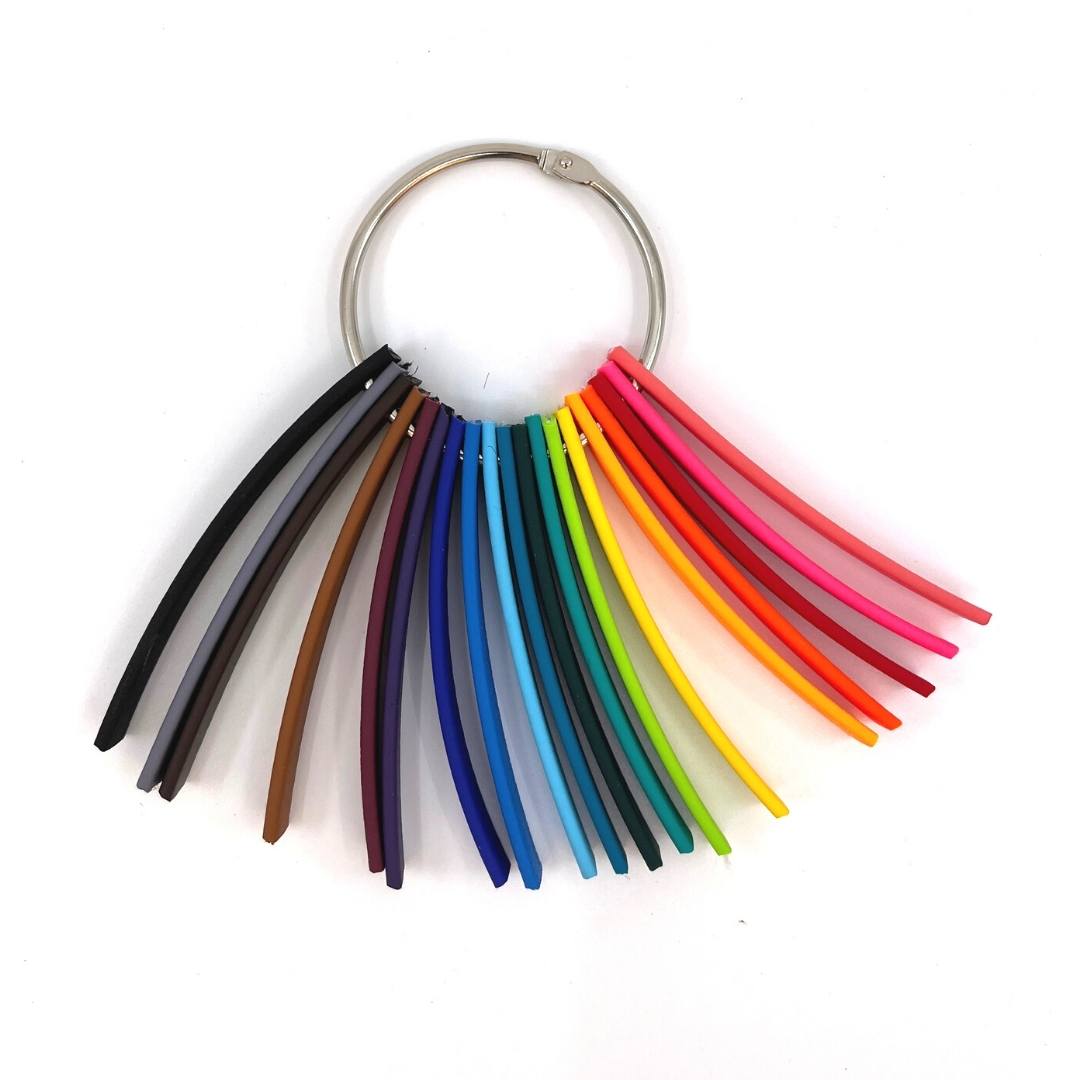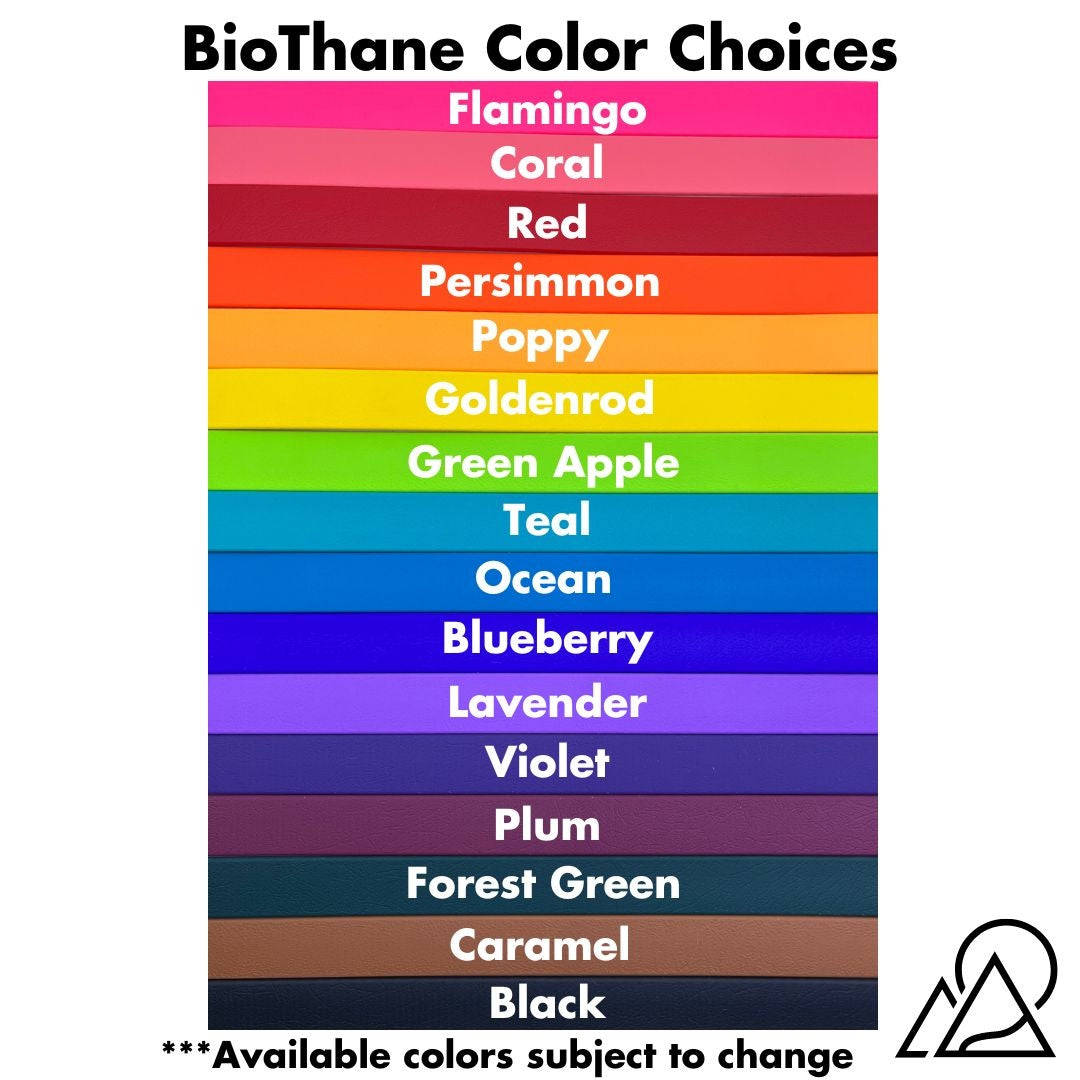 When designing your leash or selecting your accessories, it can be so hard to choose the best color combo for you and your pup! Our color wheel includes a 3" sample of each of the colors we currently offer on a 2" book ring. Samples can be taken off the ring so that you can mix and match and test out color combos to your heart's content. 
Note: Available colors in our shop are subject to change at any time. 
Perfect for Picky People!
I struggled to choose a color for months. Yes. I know how ridiculous that sounds, but I'm really picky about colors. When I saw this was an option I knew it would make choosing easier. I placed my order right away after seeing the colors in person.