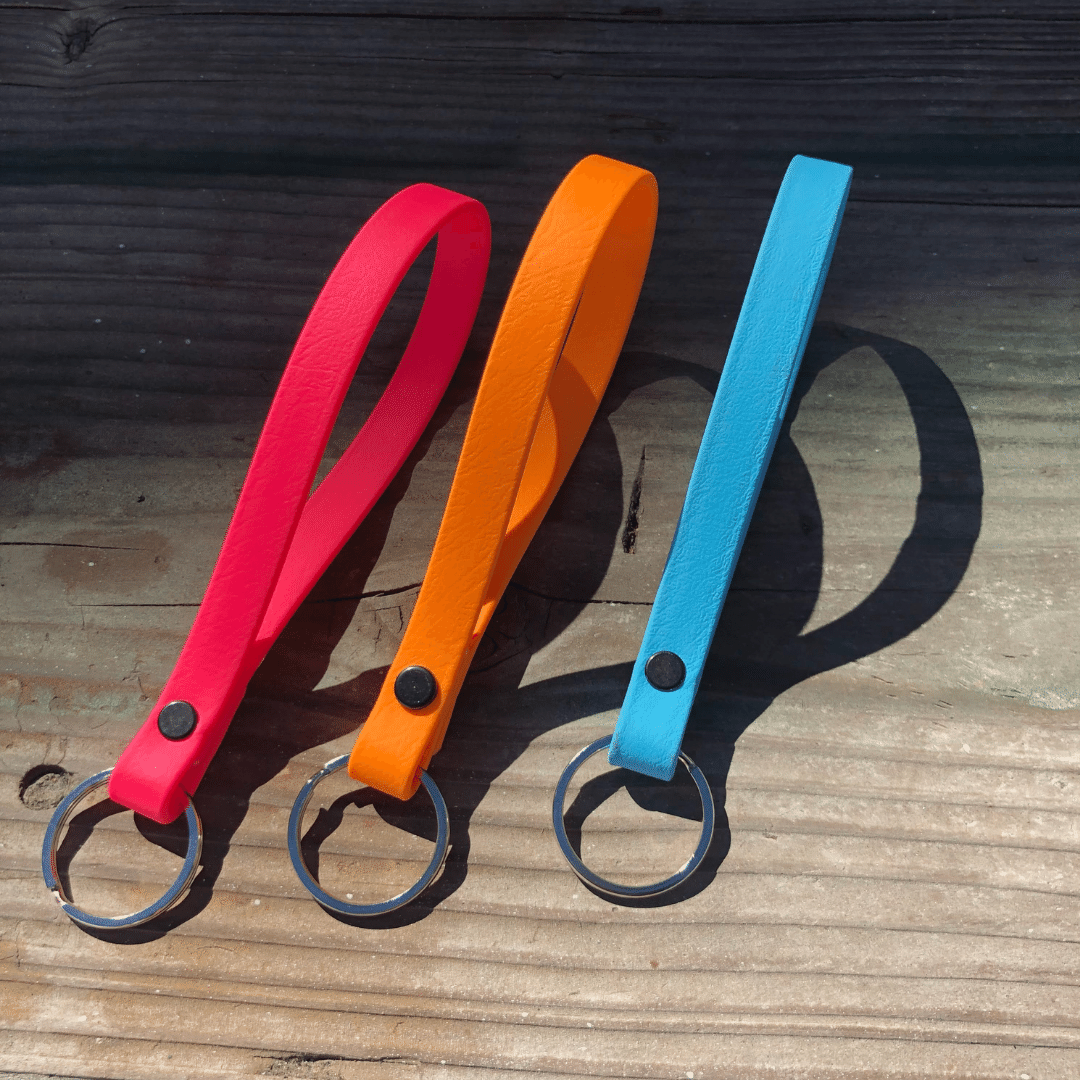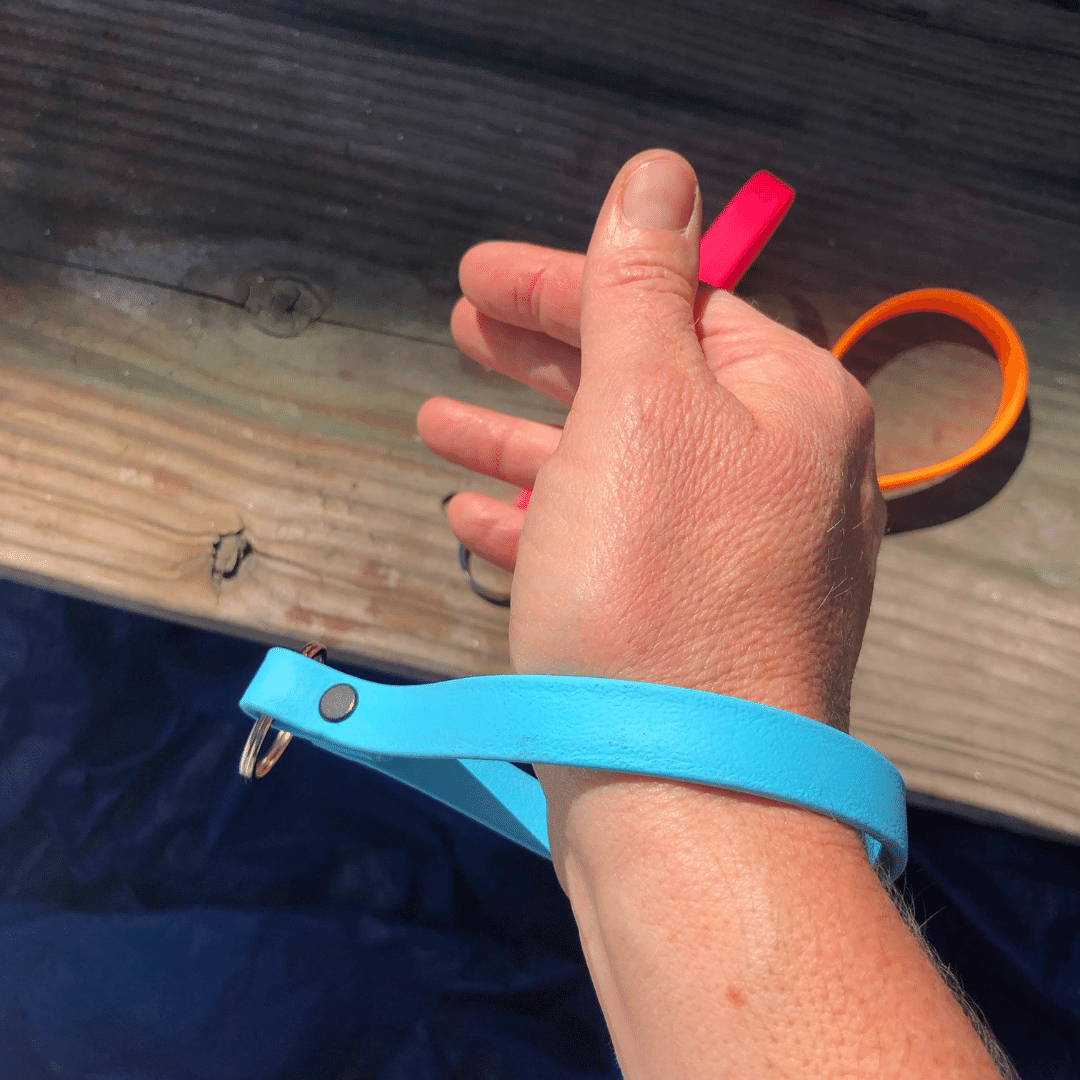 Our BioThane Key Fob can be used as a keychain or a clicker strap, and can be worn around your wrist, held in your hand, or you can attach a carabiner to it and clip it to your belt loop, backpack, or treat pouch. A simple design but very handy and functional! We've even seen our key fobs used as an around the wrist strap for a camera. We offer the key fob in two widths - 1/2" and 3/4", and in your choice of color. Total length is about 6.5" end to end.  
Durability and perfect color - LOVE!
I'm tough on everything and needed something to keep all my keys that could keep up and not fall apart. For the price this was a PERFECT replacement for all those other brands that have not held up. I'm thrilled it matches the custom leash and collar I ordered for my pup.