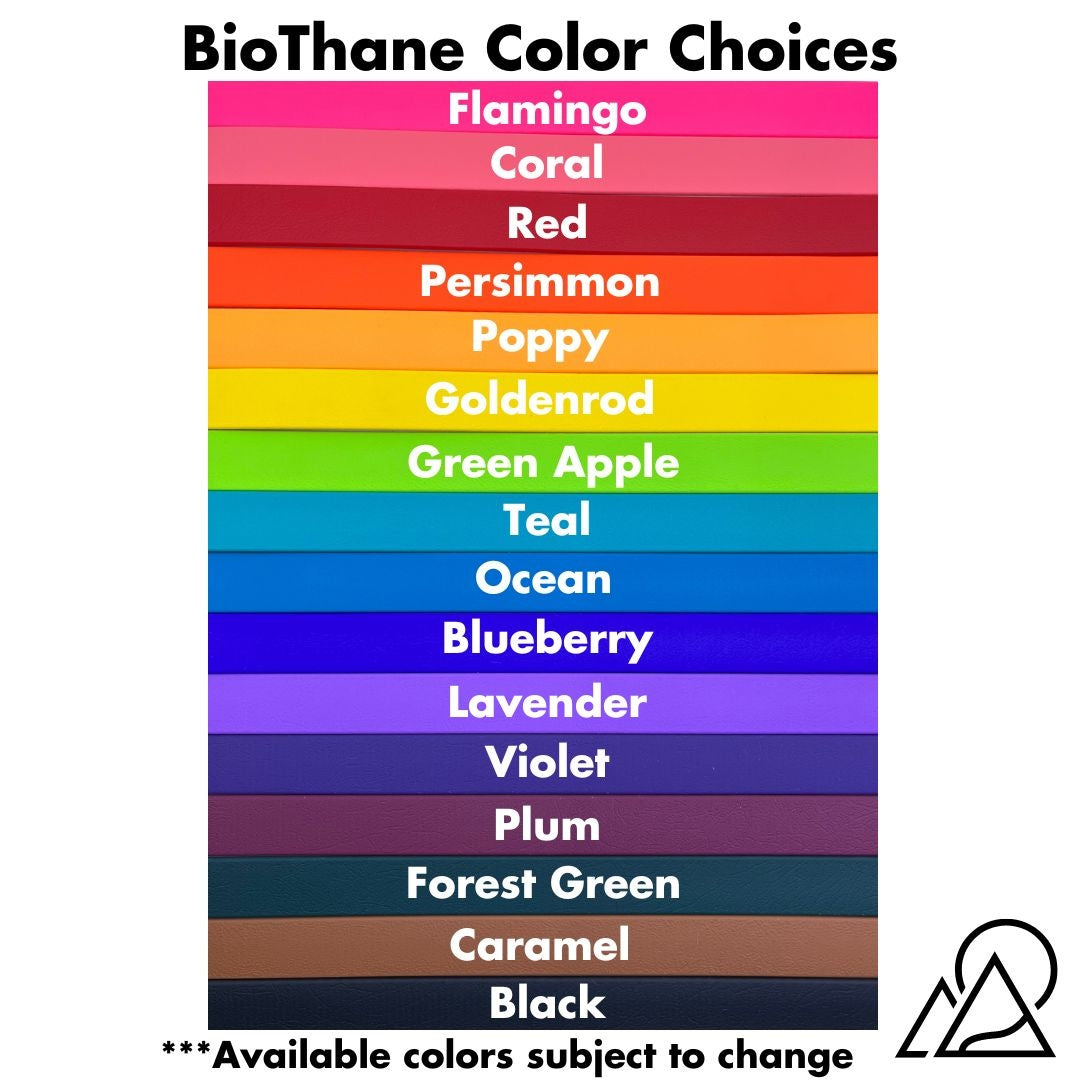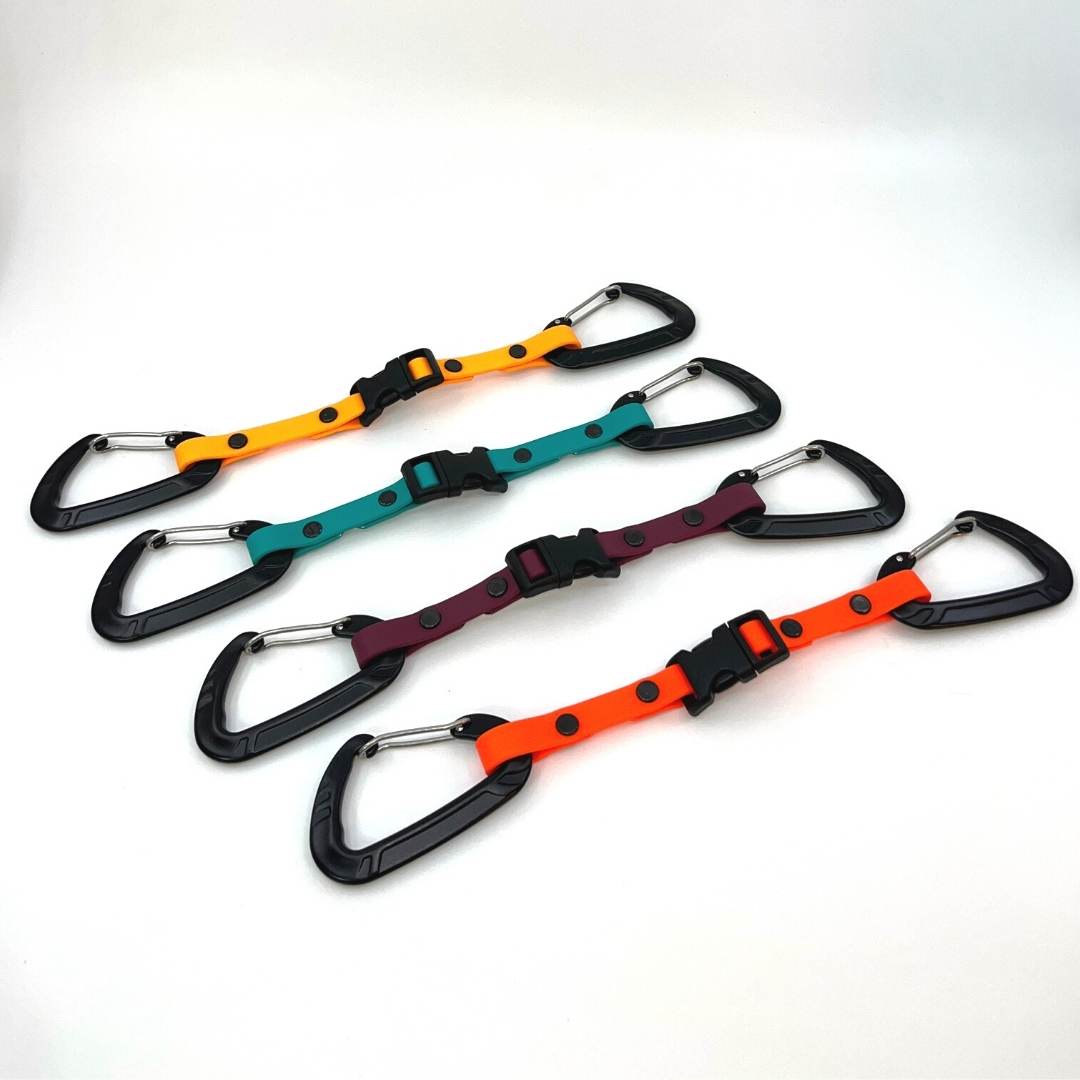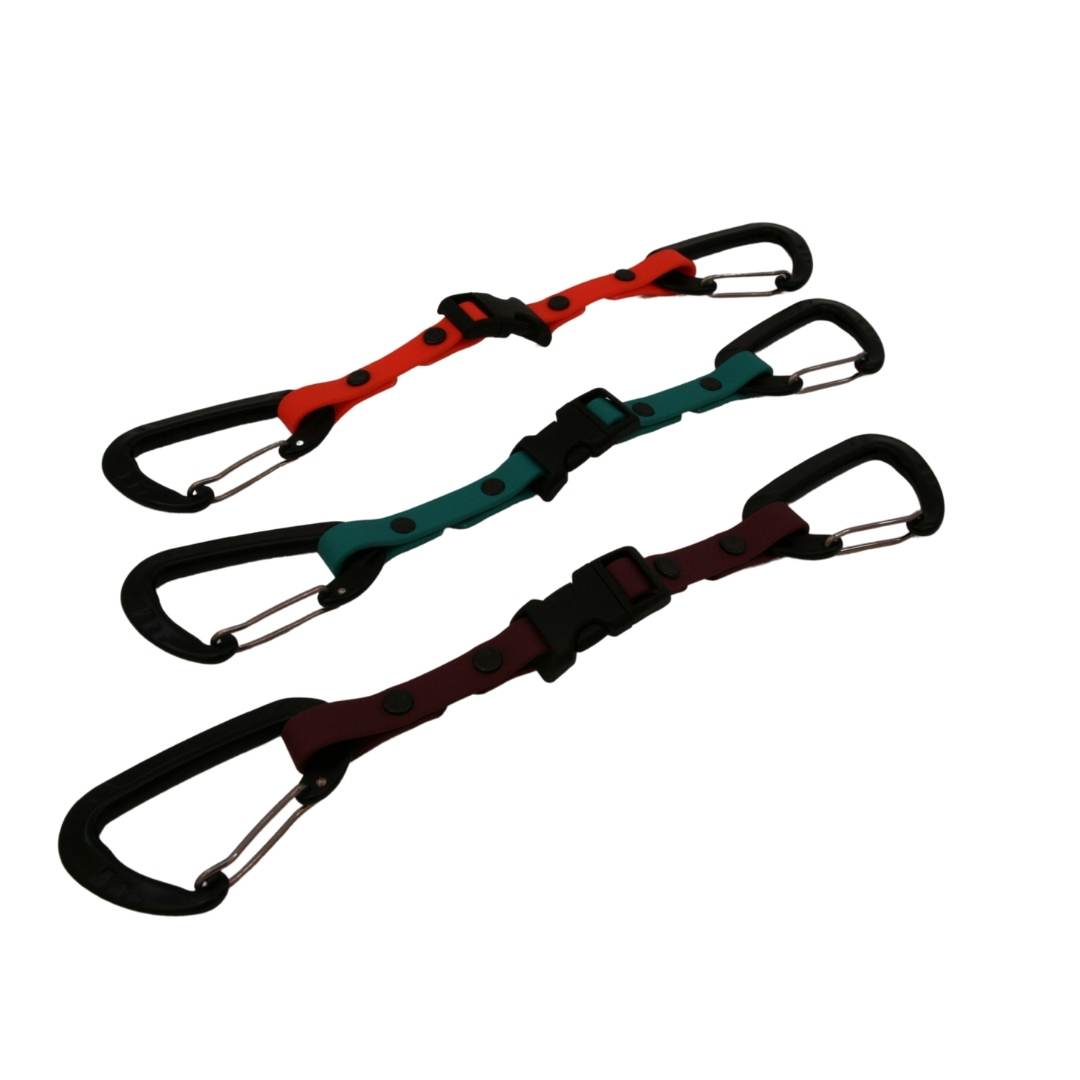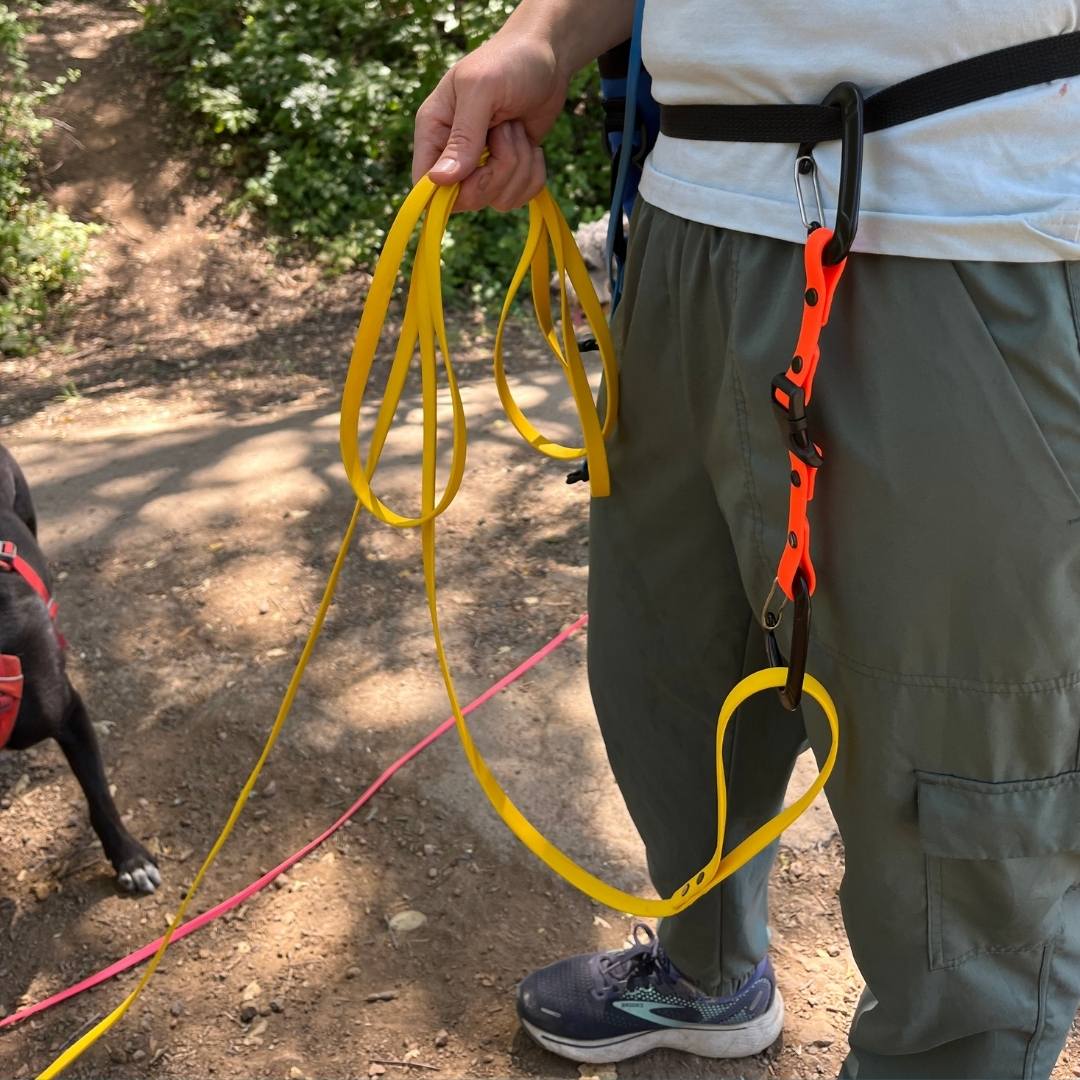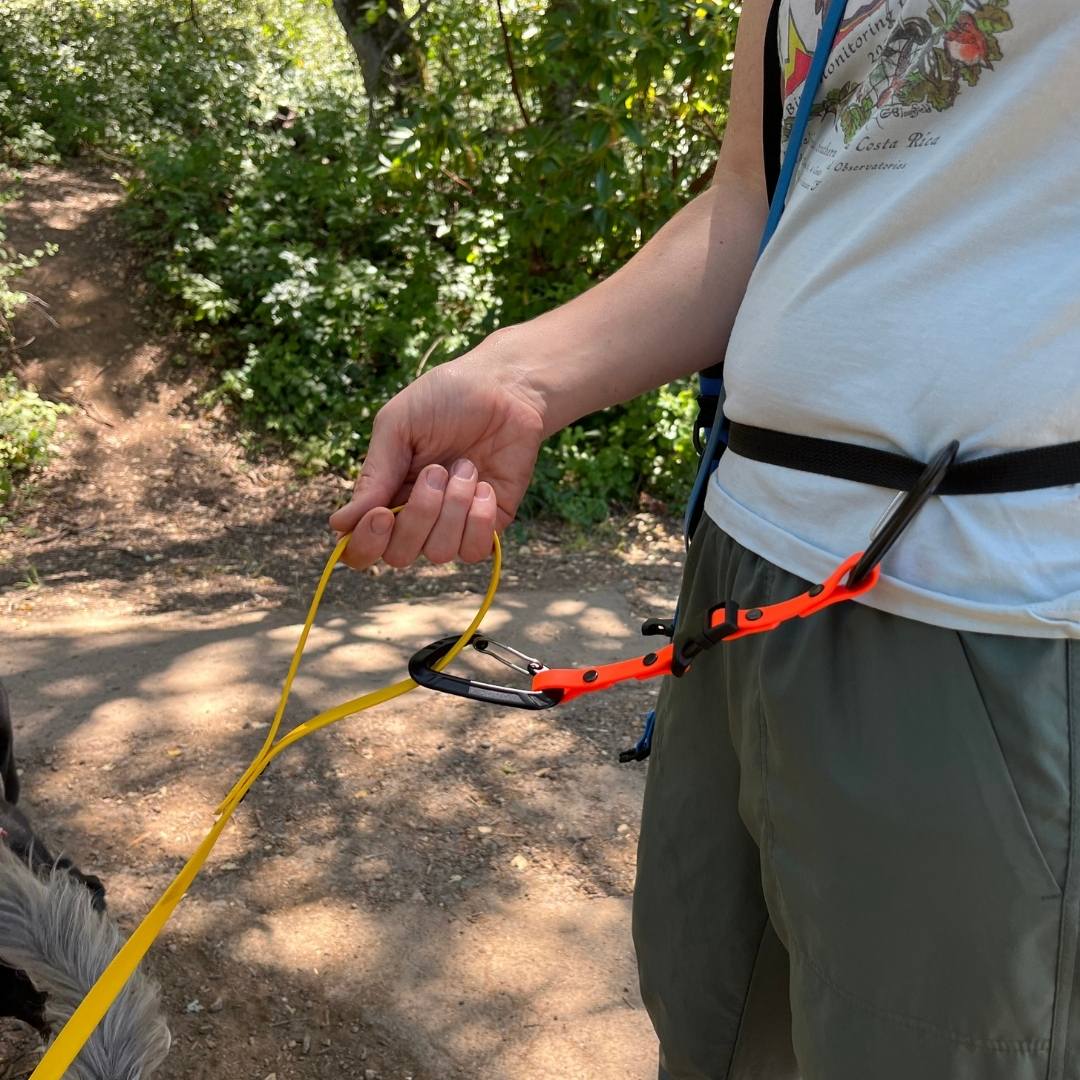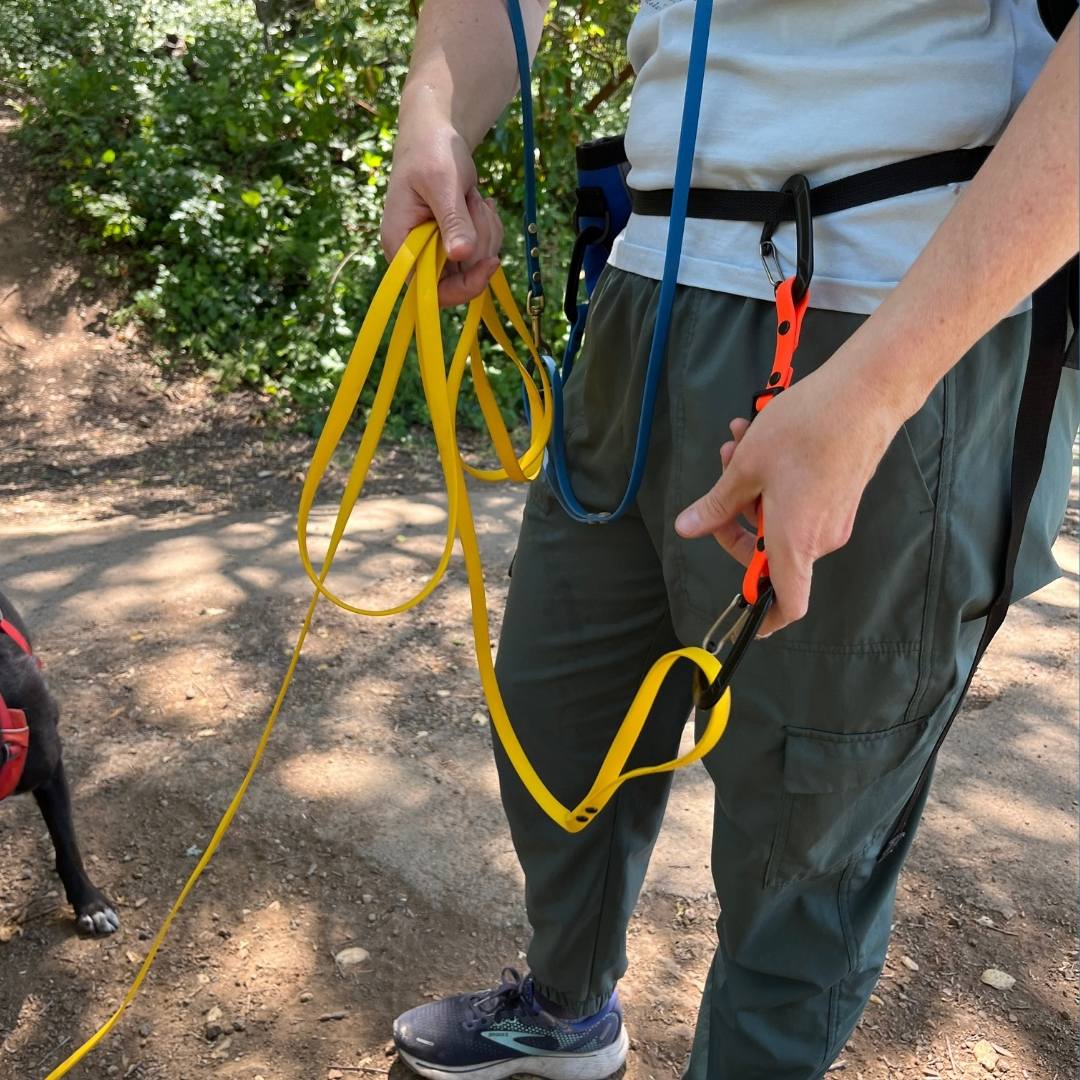 BioThane Waist to Leash Strap
Never worry about your leash or long line slipping out of your hands again! We designed this product in partnership with our friends at Sniff and Go in San Francisco. As urban dog pros, they know that sudden triggers like a loud sound or an off leash dog could startle your dog, causing them to lunge or bolt. With our Waist to Leash Strap, you'll have peace of mind knowing that even if the unexpected happens, you won't lose a hold of your dog. Simply clip one end to your belt loop, waist strap, or BioThane Utility Belt, and clip the other end to the handle of your leash. Use your leash or long line as normal, knowing that if you lose a hold of the leash, or simply need to let go for a few seconds (poop pick up, anyone?) you'll stay connected to your dog via the strap. If you do need to drop your leash for any reason, you can do so quickly and easily via the quick release buckle in the middle. It's an ideal safety back up for any dog owner, dog walker, or even for shelter and foster staff and volunteers. We like to think of it as a Safety Strap for the human end of the leash!  
Note: this tool is designed to be used as a safety back up, and not as a replacement for holding your dog's leash. 
Each item is handmade to order at our studio in Oakland, California. Our Leash to Waist Strap measures approximately 12" from the end of one carabiner to the other. To order, select color and quantity, then click "Add to Cart." 
Our leashes and long lines are made from BioThane, a vegan leather substitute that is lightweight, waterproof, odor proof, antimicrobial, and easy to clean. Your BioThane gear will hold up over years of use and will get softer and more pliable over time. 
Our products are guaranteed against defects in materials or workmanship. For more details, see our Return + Exchange Policy. Remember that regardless of what equipment you use, you are ultimately responsible for the safety of your dog. For more information and care instructions, please see our FAQs.

BioThane Waist to Leash Strap
Great for jogging
Wonderful! I got two of these so I can have two points on my belt when I go jogging with my pup. Great quality.