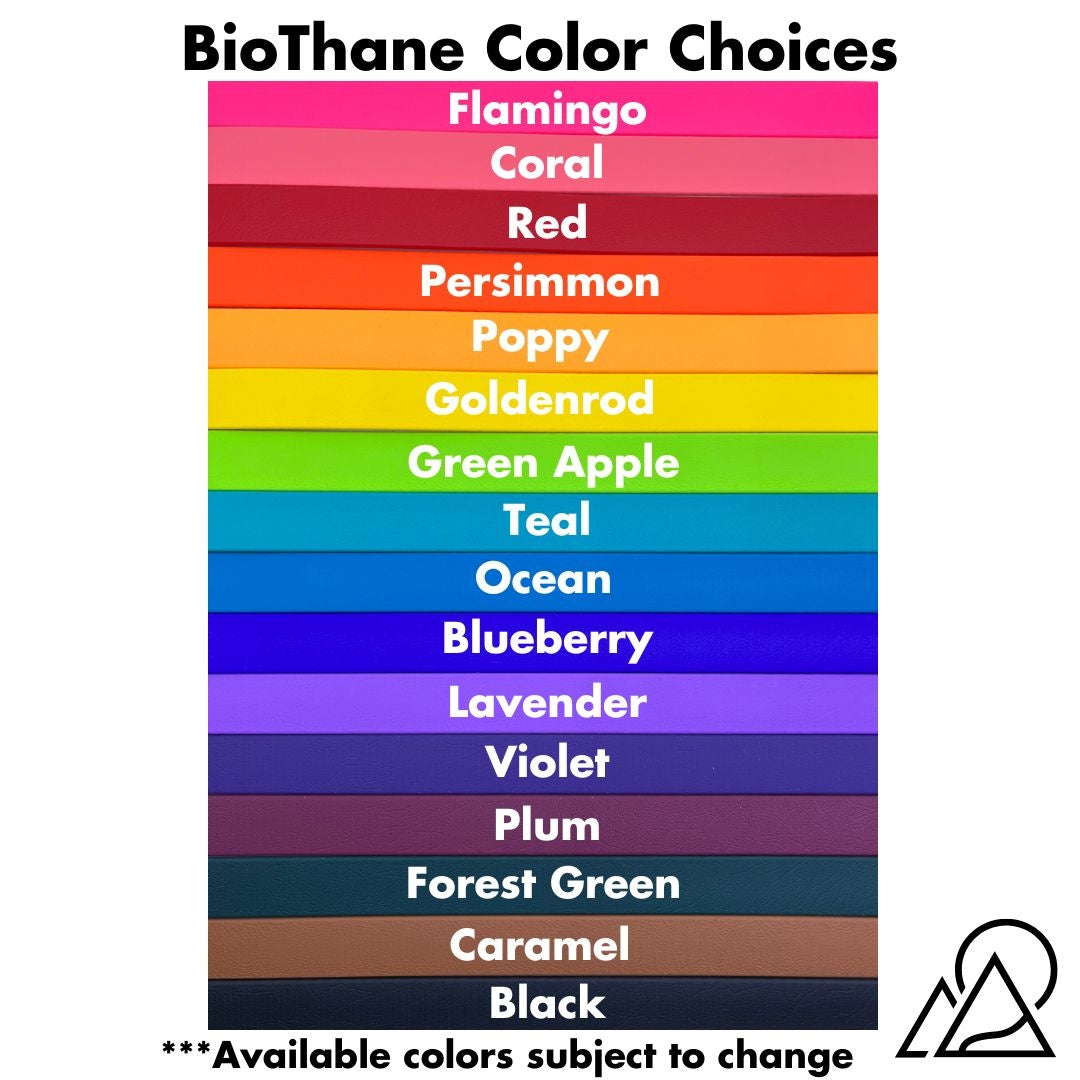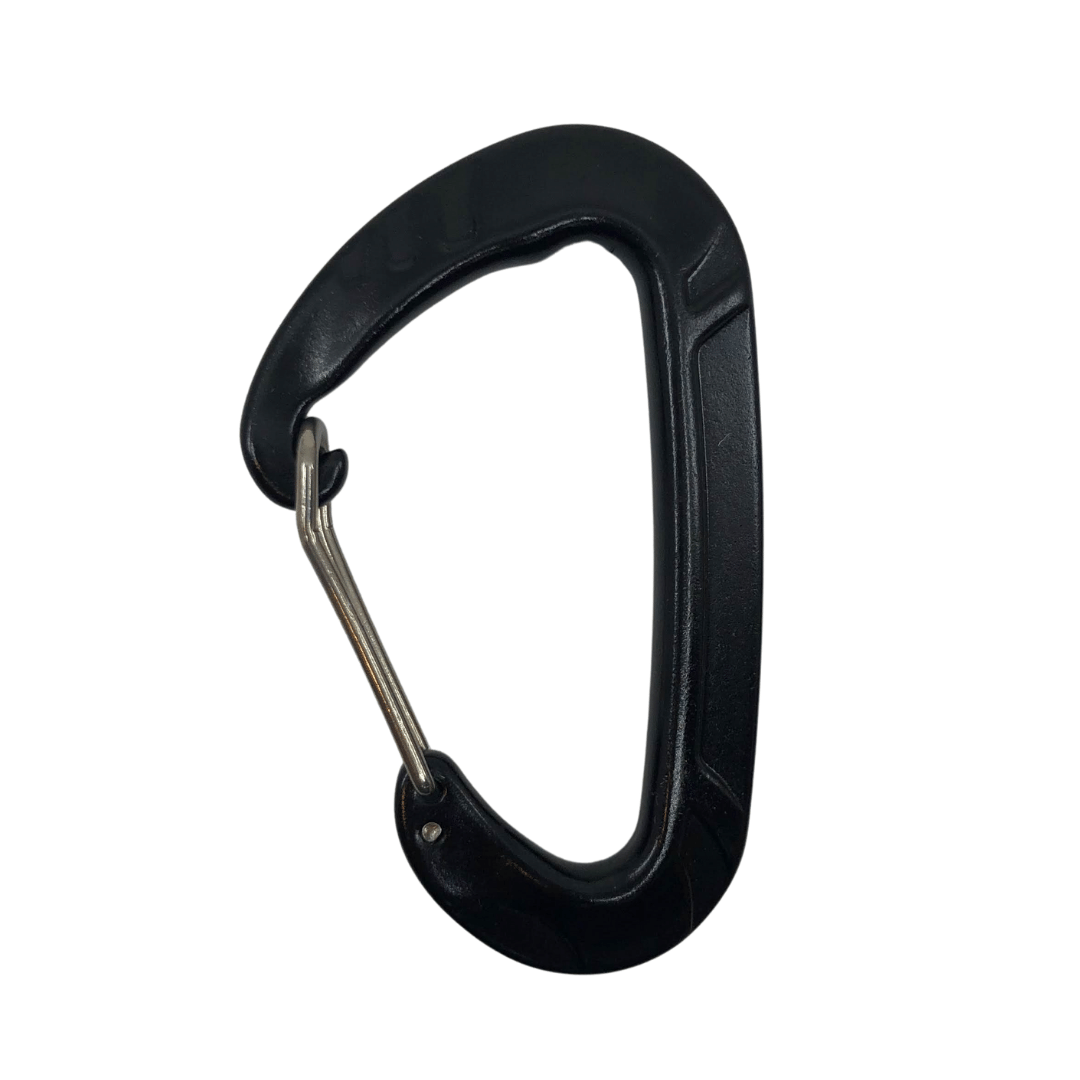 BioThane Long Line Keeper - 3 in 1 Design
Our Original BioThane Long Line Keeper is one of our best sellers! It offers a simple solution for storing and transporting your BioThane long line(s), and can also be repurposed as a traffic handle or a safety strap while you're out and about!  
To use as a Keeper, simply coil up your long line, lay it flat on the keeper, and feed the fixed carabiner through the loop. Pull the sliding tab through the loop, cinch down, and voila! Your long line is organized, compact, and easy to store and transport. No more mess of tangled long lines in your car, house, or backpack!
As a bonus, once your long line is in use, you can clip the keeper to your dog's harness to use as a stand alone traffic handle! Or clip one end to your dog's collar and one end to the base of your dog's leash using a second carabiner (not included), and you've got yourself a safety strap! You can also use it as a clip-on handle to your long line to extend its length. 
Our Keeper measures approximately 13" in length and can comfortably hold up to one 30' long line or two shorter lines (20' or less). Long Line not included - shop our Long Line collection here. 
To order, select your desired colors for the main Keeper and the slider tab, then add to cart. If you'd like to order a second carabiner you can do so here. If you are interested in any further customization or have any questions, contact us. 
BioThane Long Line Keeper - 3 in 1 Design
Great accessory!
I bought the line keeper to be a traffic handle. I wanted to give my dog more freedom on walks, but the longer leashes were making me nervous. My dog is strong! Having a short handle for emergencies or crossing a busy street makes me feel more comfortable. I don't have to worry about her pulling the line through my hands when I have to keep her close. It has definitely made me more confident when walking with our new 10ft sport leash. I like the large clip and the length of the loop is perfect!
Can't believe it took me this long to order one!
Where has this been all my life?! Holds my 20 foot and 10 foot long lines perfectly. There's a quick tutorial on the HTH Instagram if you aren't 100% sure how to use it at first but it's so simple yet so effective. I will definitely be ordering more as my long line collection grows!
Super helpful long line keeper and organizer!!
While traveling with my pup in our travel trailer, space and organization is a premium! This long line keeper helps me keep out long line solutions organized and out of the way in our travel trailer!!
excellent
Amazing exactly what we were looking for. good material and the design is perfect. We used it for camping this weekend and it worked great for walking and tethering when needed
Thank you Erica! We love hearing about your adventures!
Sooooo Handy!
My husband and I love our long line keepers. They are very handy for keeping those pesky long lines organized (instead of wrapped around everything else in my gear bag). The keeper is a bit long for my body so I don't attach it to my clothing, but I love love love it in my gear bag!
Thank you for the idea and your kind words Ann!