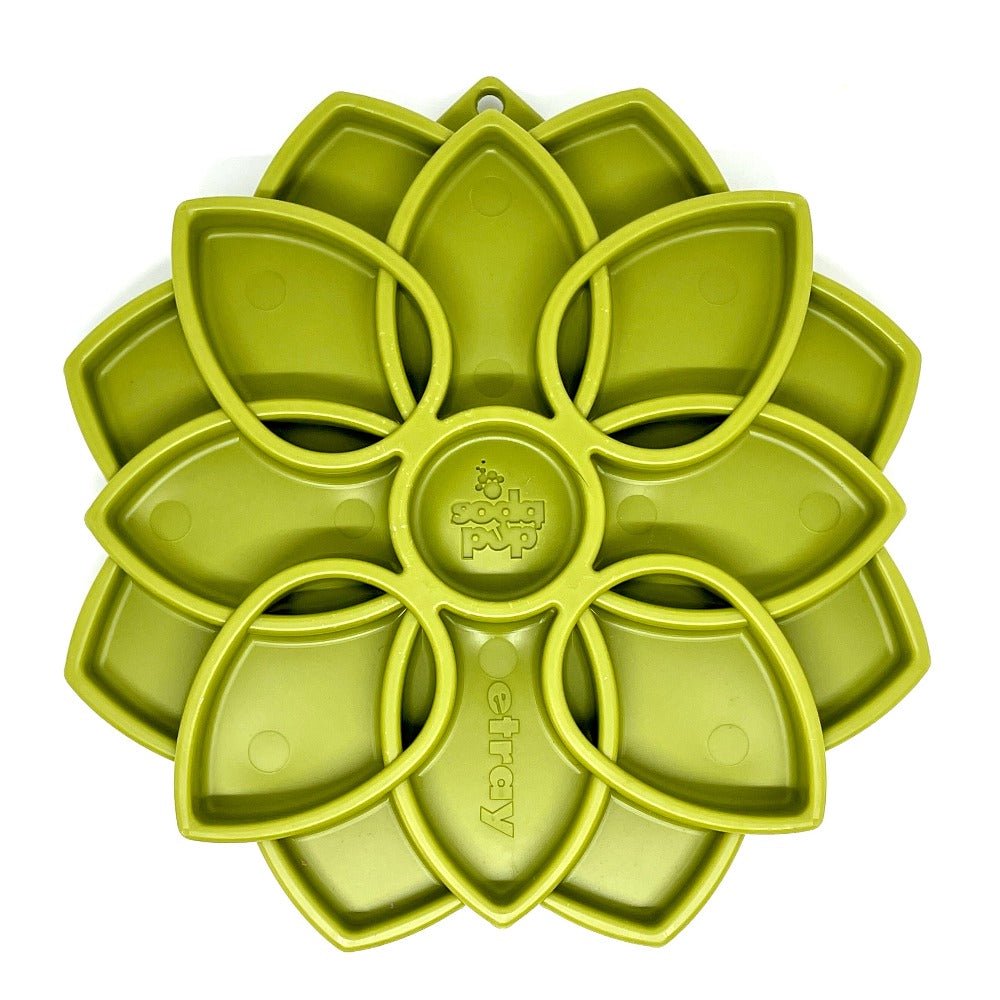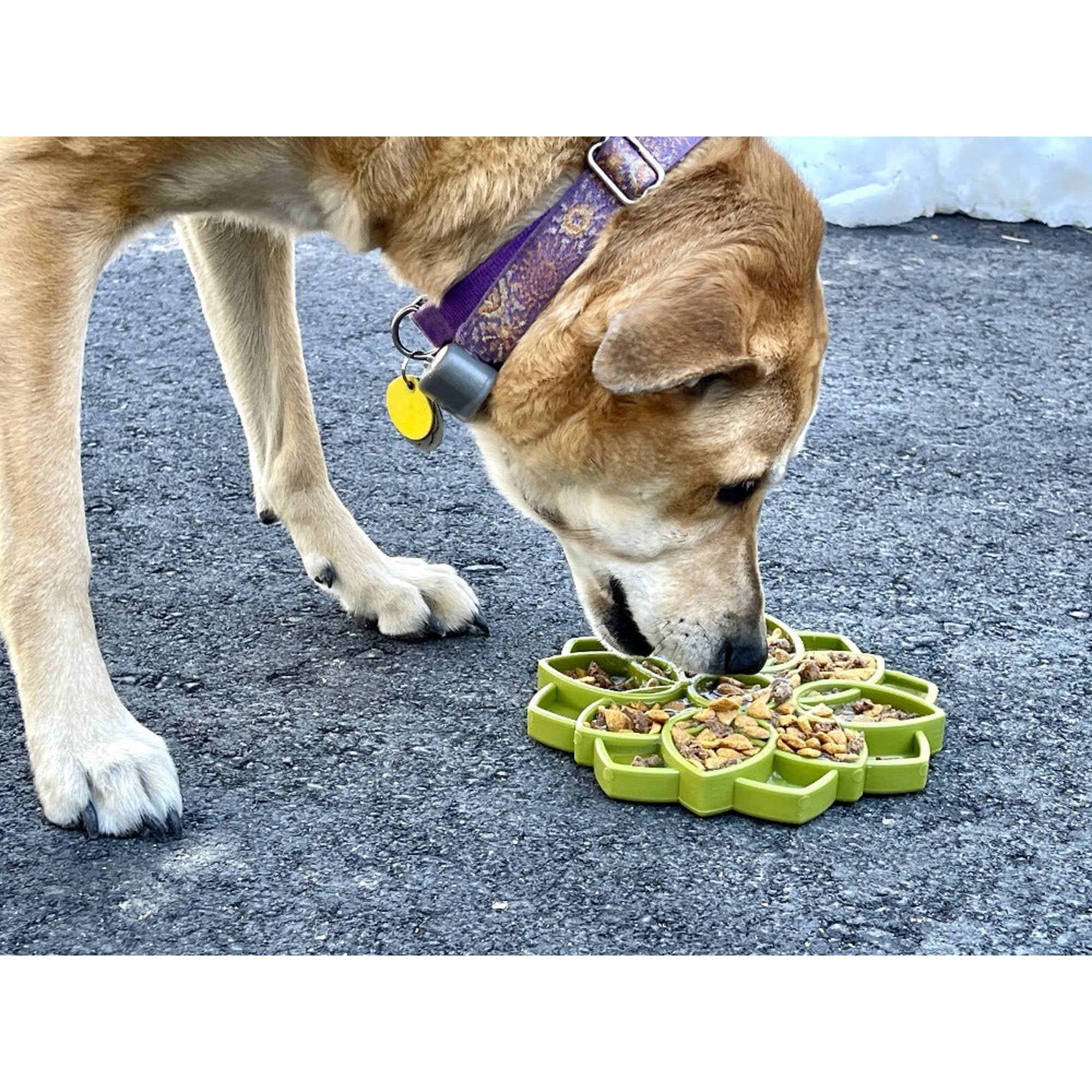 SodaPup Dog eTray Dog Enrichment Lick Tray - Green Mandala Design
Say goodbye to speed eating and welcome slower, healthier meals with this Green Mandala lick tray + slow feeder from SodaPup! Slow feeders can help encourage longer meal times and provide enrichment by activating your dog's natural foraging and scavenging instincts. Licking can help to soothe your dog and the saliva produced can benefit their digestion and promote teeth and gum health.
Spread soft foods or liquids like wet food, cottage cheese, peanut butter, yogurt, or broth into the deep grooves in the tray and let your pup lick them off. Freeze your tray for an added challenge! 
Made in the USA from FDA compliant, non toxic materials. Dishwasher safe, or wash in warm soapy water. Freezer and microwave safe.
Size: 8" diameter, 0.9" tall. 
Weight: 8.4 oz 
SodaPup Dog eTray Dog Enrichment Lick Tray - Green Mandala Design