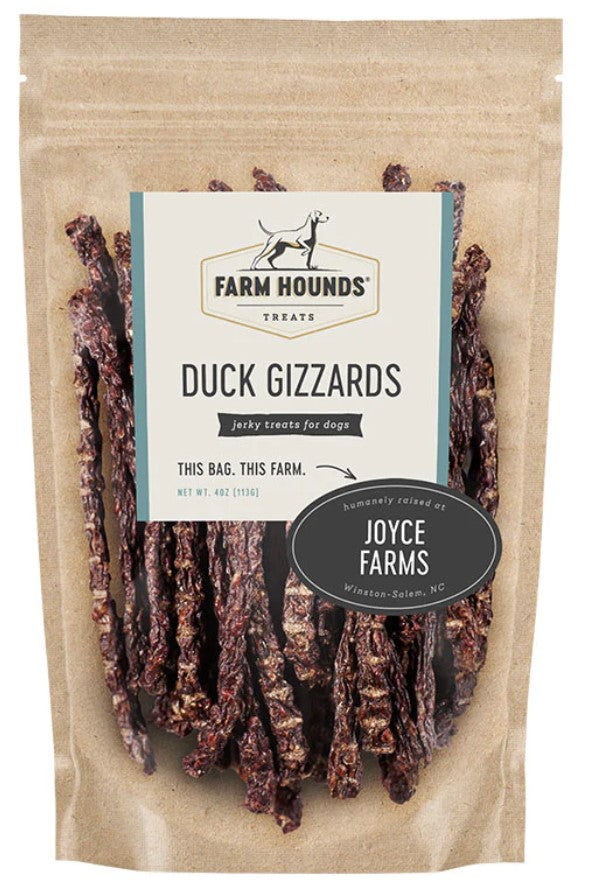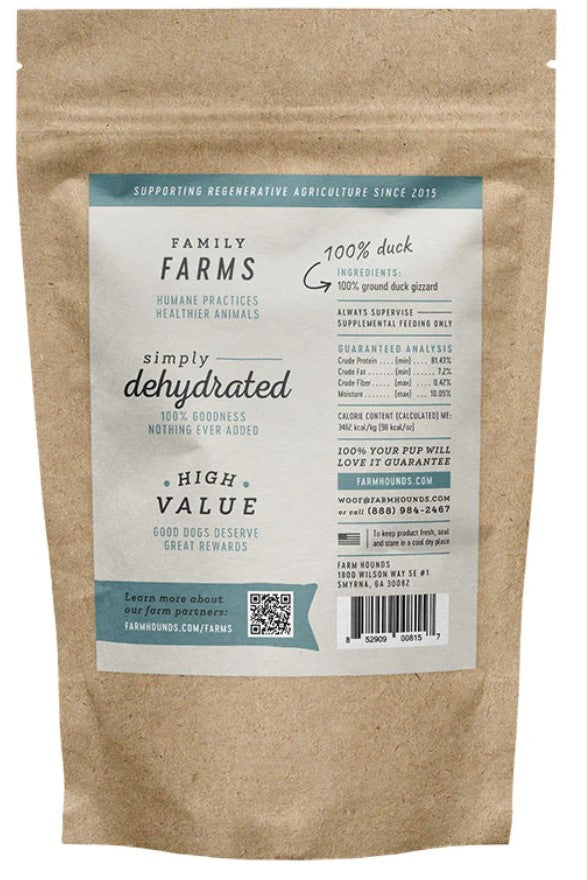 Farm Hounds Duck Gizzards
Farm Hounds provides all-natural, organic treats that are humanely farmed and pasture raised on small family farms. 
Our first ingredient is our only ingredient, giving you 100% Duck Gizzard in every bag! With the power of dehydration, we offer your pups treats that are free of salt, sugars, fillers, chemicals, and preservatives!
Farm Hounds Duck Gizzards