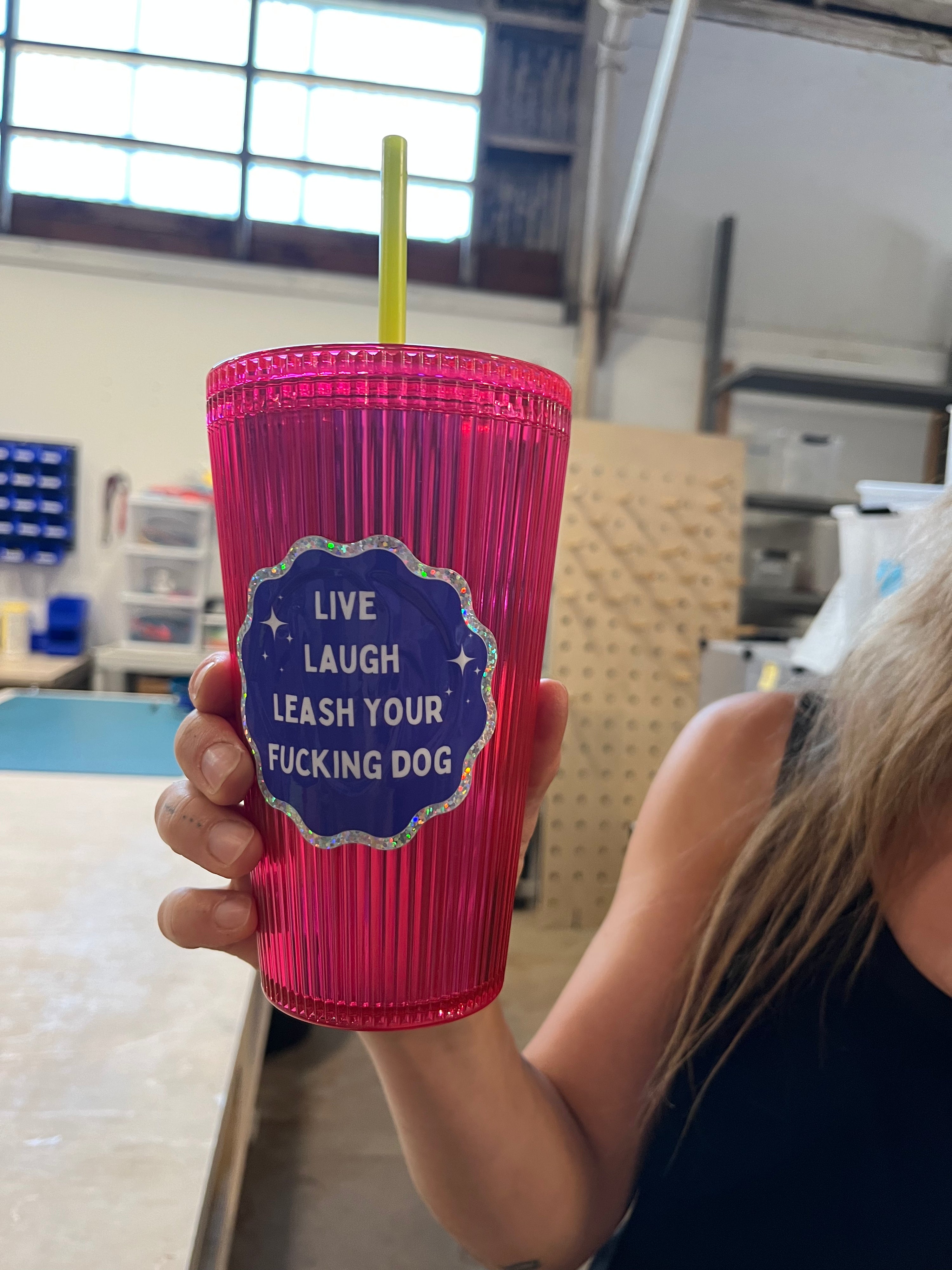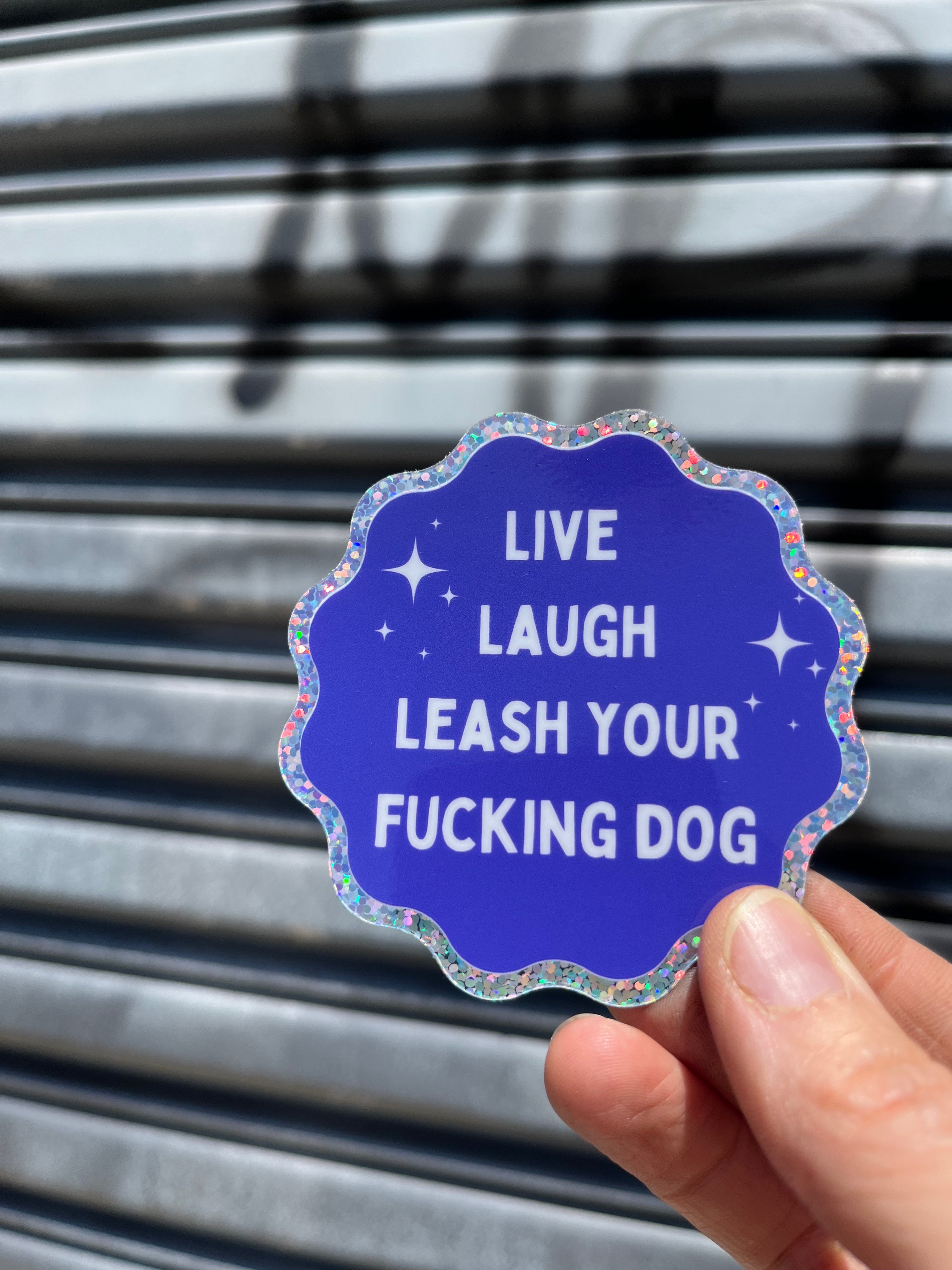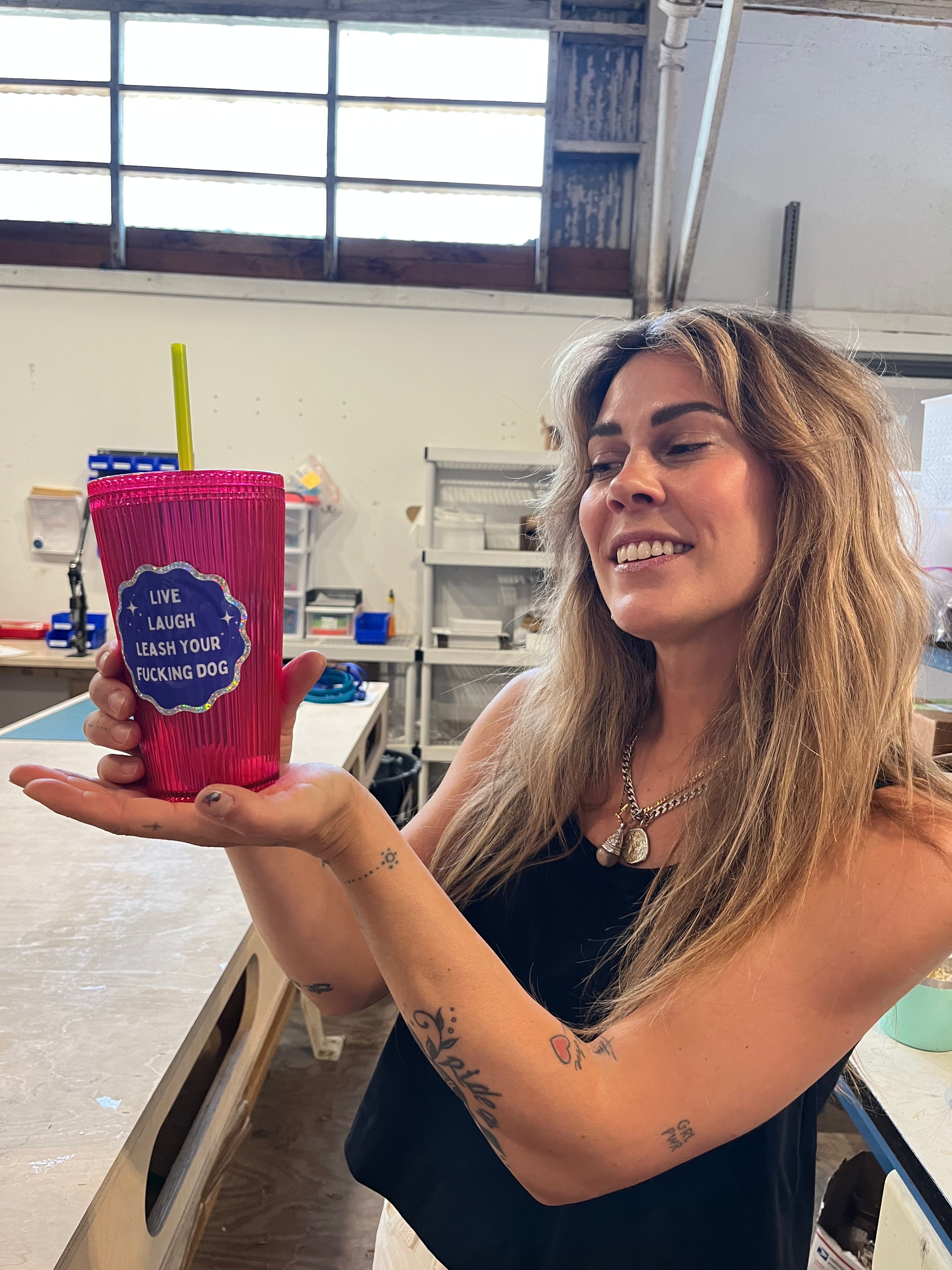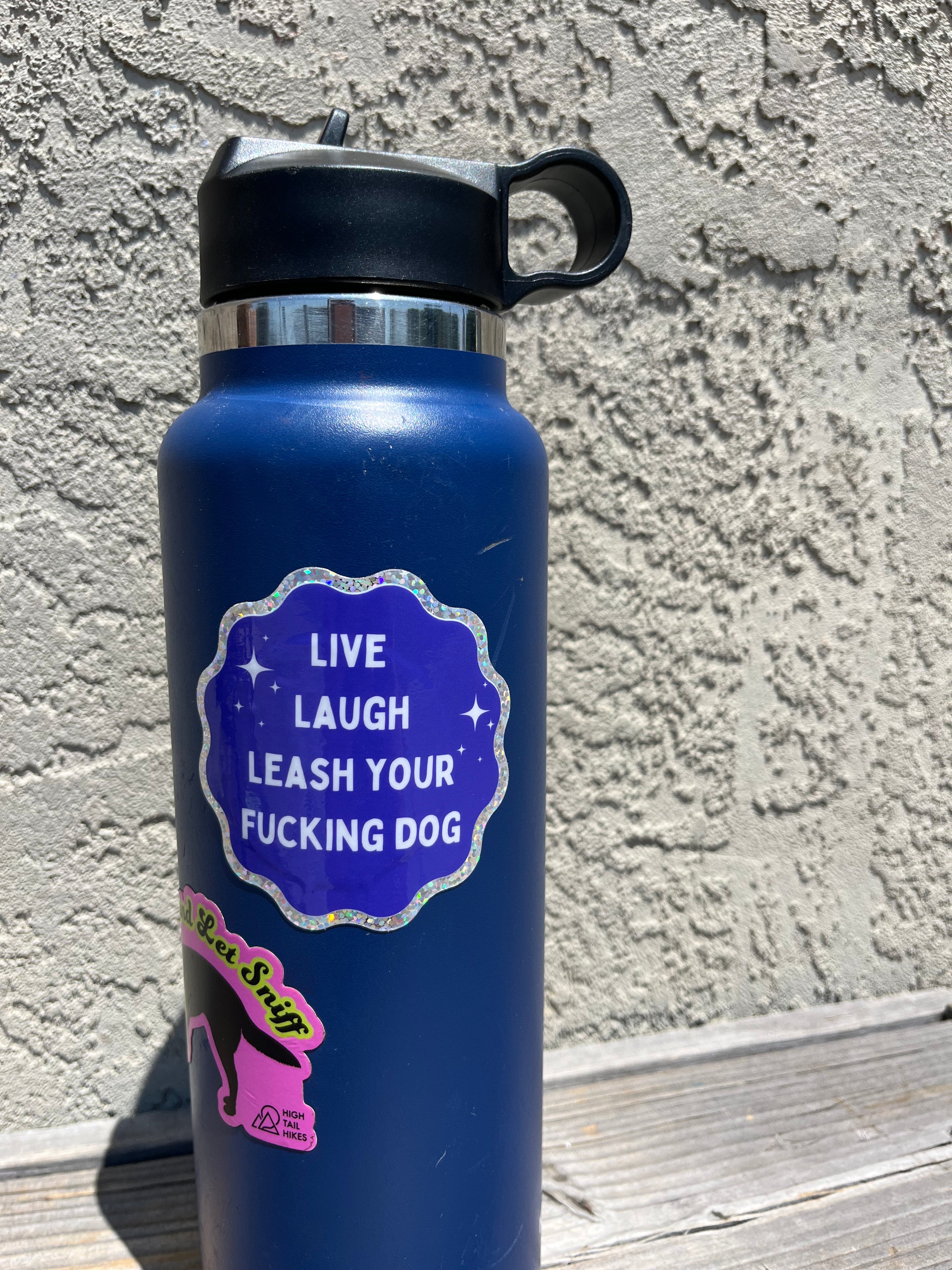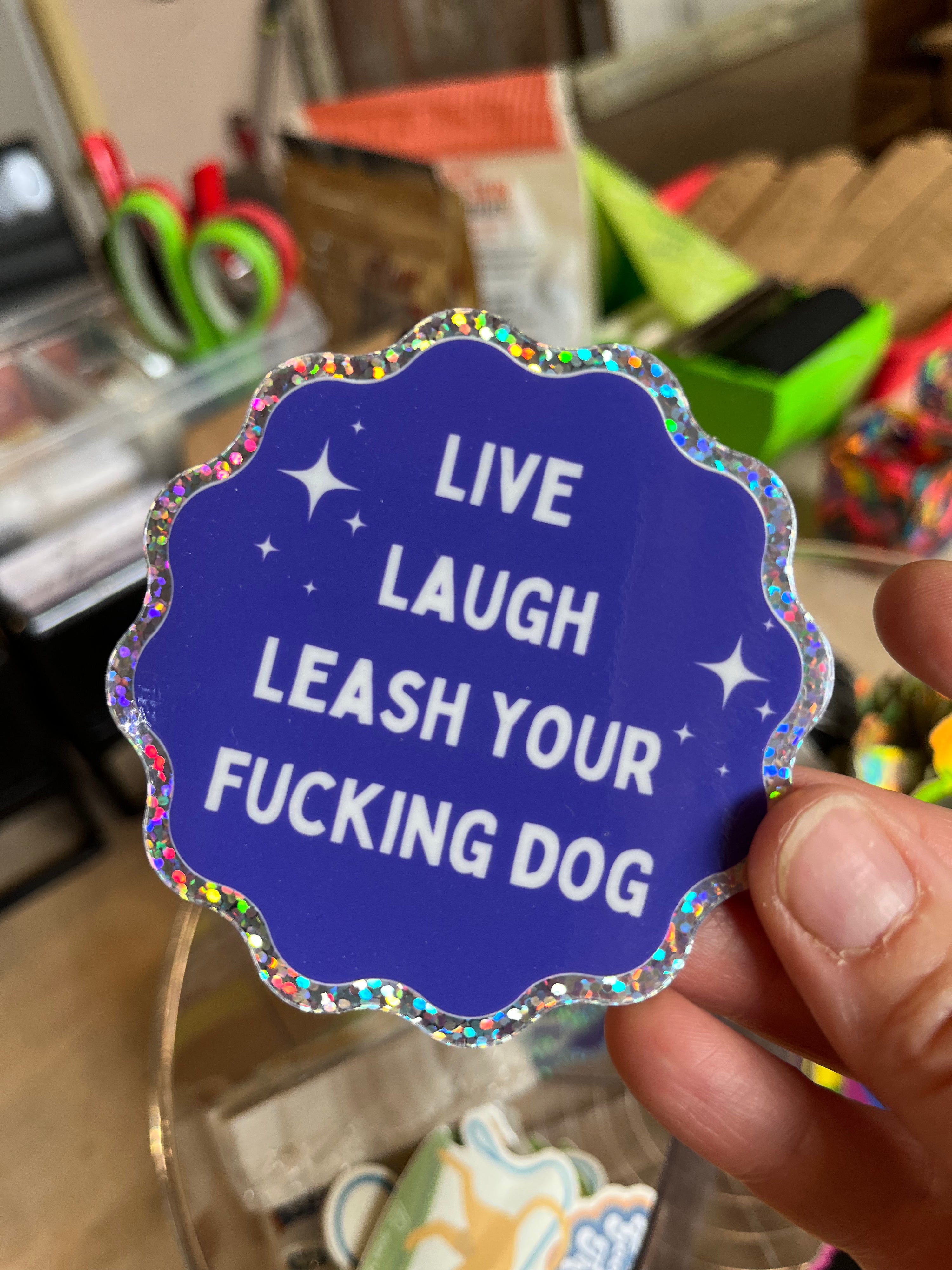 Live, Laugh, Leash Sticker
We all know how frustrating it can be when fellow dog guardians don't respect leash laws. Show them how you feel with this sassy glitter sticker!
Approx 3 x 3 with a glitter border and a long lasting finish. Perfect for your laptop, water bottle, or car! 
Live, Laugh, Leash Sticker