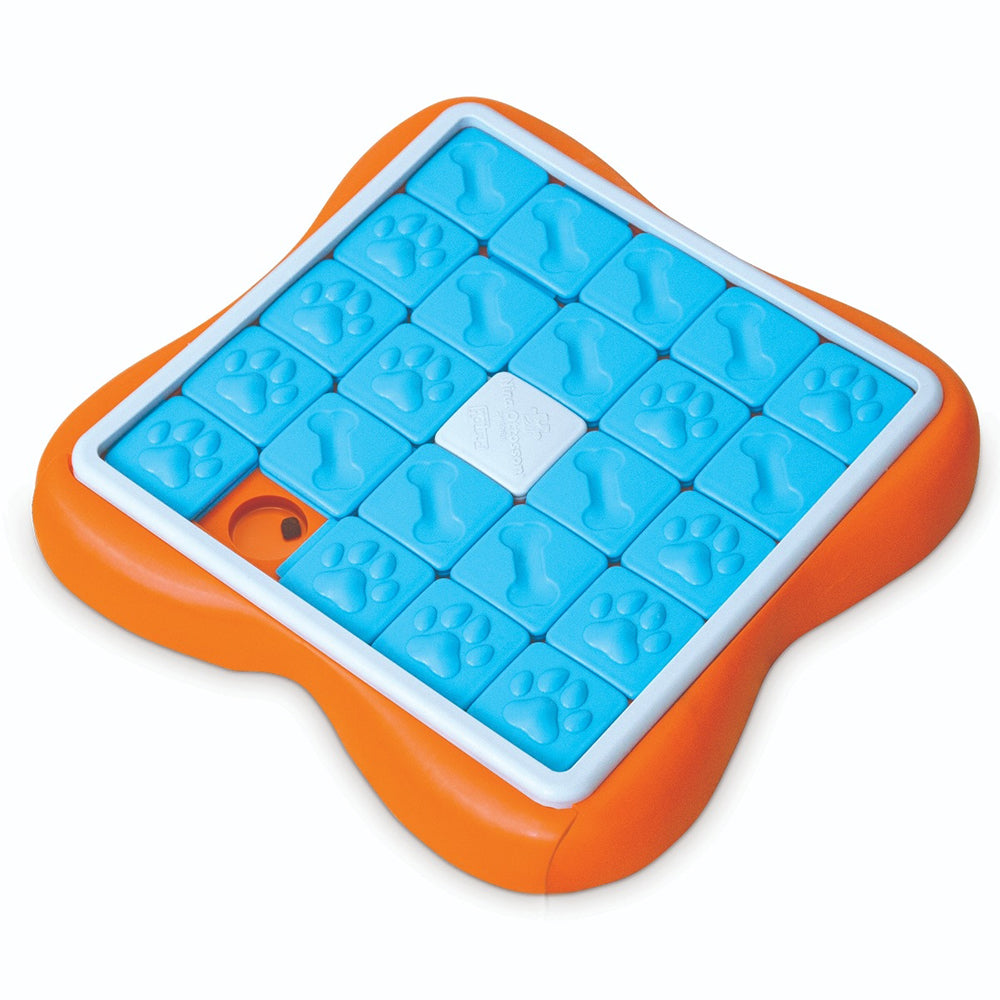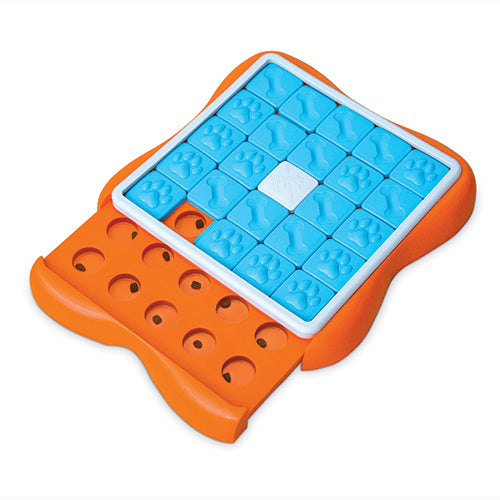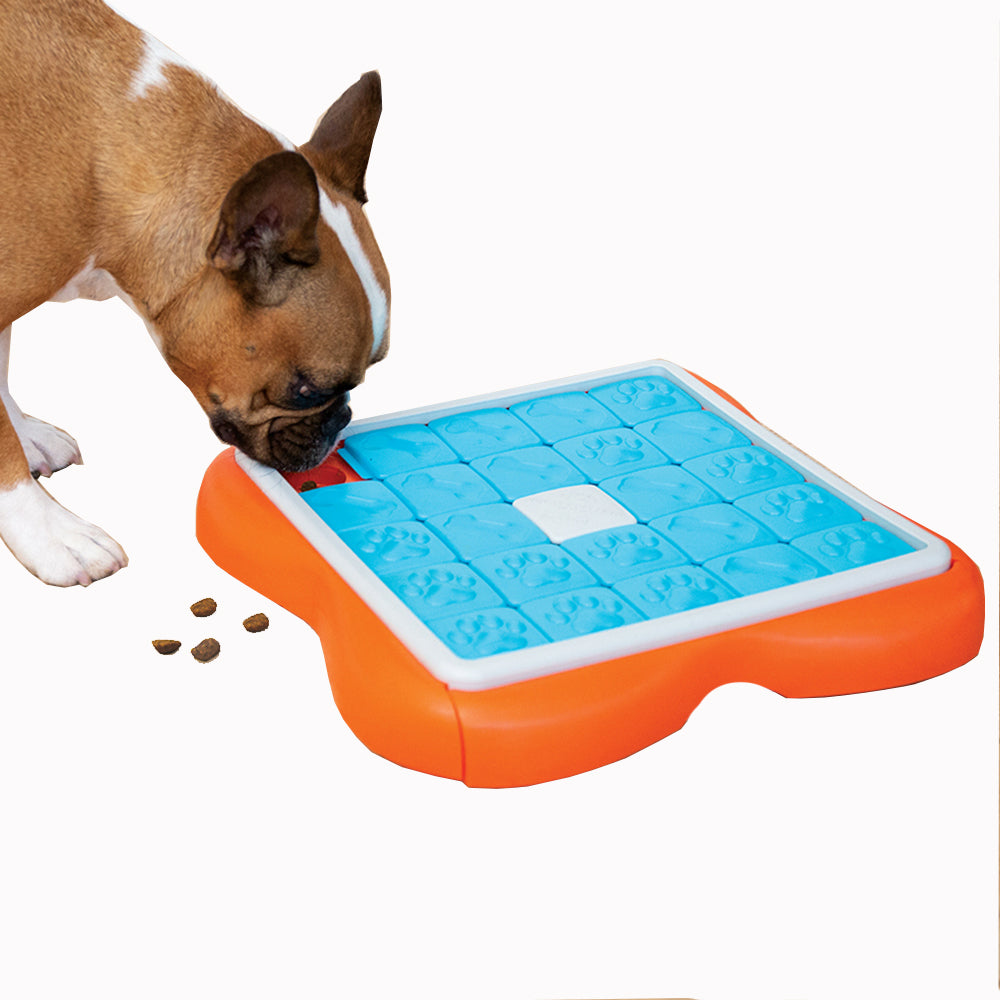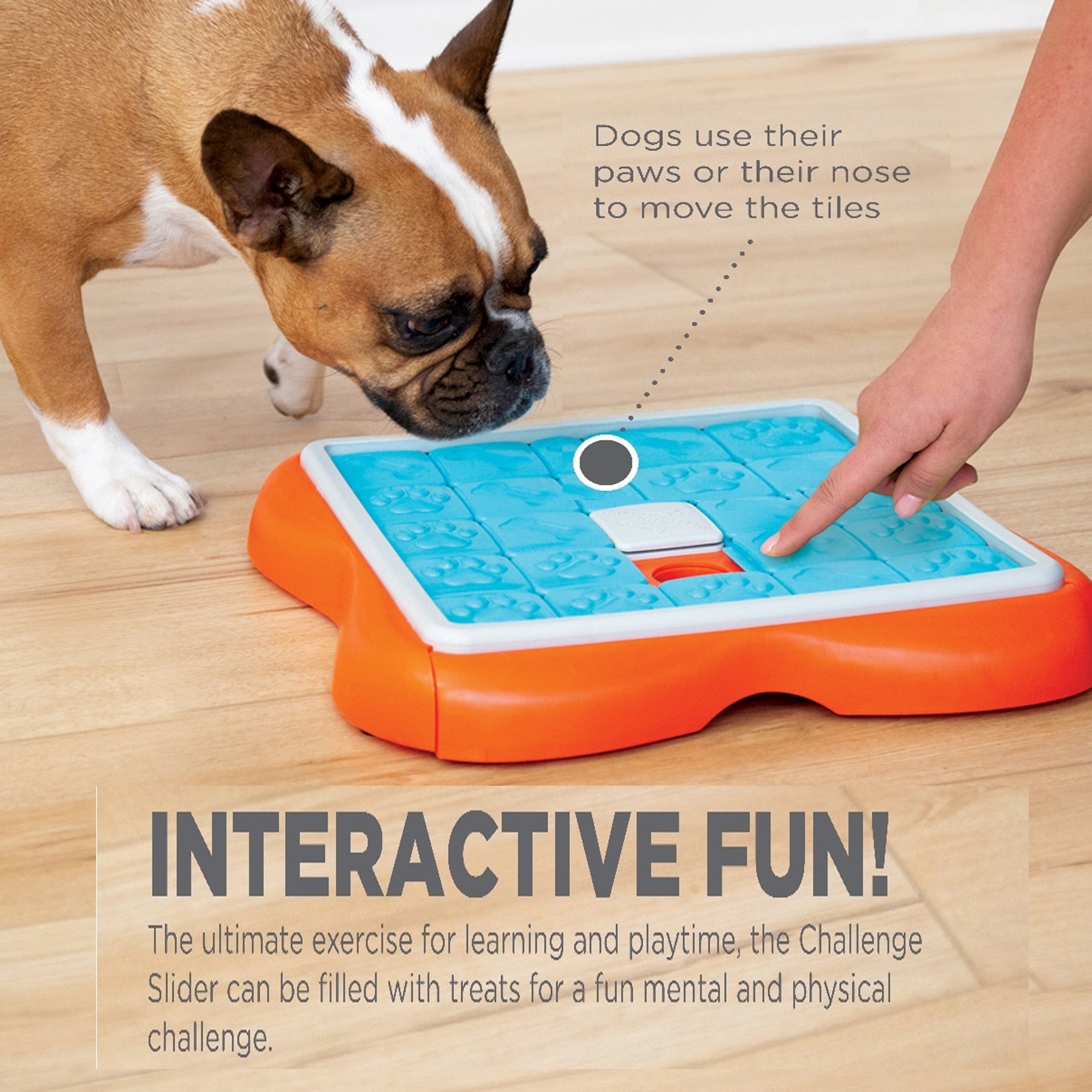 Nina Ottoson Challenge Slider Dog Puzzle Toy
The Nina Ottosson Challenge Slider Dog Puzzle – A 3 Level Brain Teaser!
Elevate playtime and challenge your pup's problem-solving skills with the Nina Ottosson Challenge Slider Dog Treat Puzzle Toy!
This challenging puzzle contains 24 treat compartments that dogs must slide, one at a time, in various directions to unveil hidden treats or food. It'll keep even the sharpest pup engaged and mentally stimulated. 
Made of nontoxic materials, no removable parts, and easy to clean with warm water and soap!
Please play safe. Always supervise your pup when they're playing, and replace if damaged. 
Size: approx 15" x 15" x 2"
Nina Ottoson Challenge Slider Dog Puzzle Toy