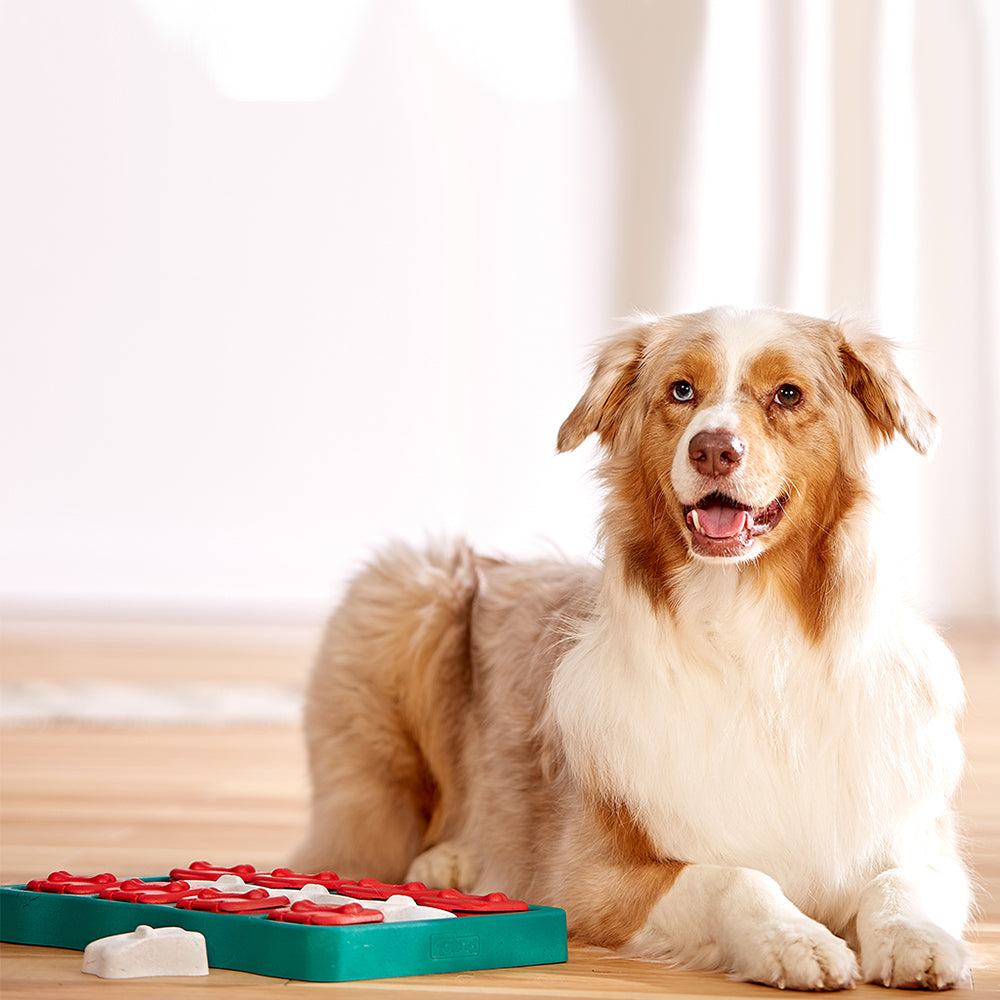 Nina Ottoson Dog Brick Treat Dispensing Toy
Featuring three distinct treat feeding features, the Nina Ottosson Dog Brick is designed with easy-to-open and close flip compartments for hiding treats. It also includes separate, removable bone puzzle pieces that add an exciting twist to treat seeking and munching!
This is a great Level 2 toy - a step up from the simplest puzzles, and sure to keep your pup interested! 
🍖 Flip, Find & Slide: Load treats or kibble into the compartments of the base and sliding blocks. Cover the middle compartments with the included bone pieces. The more compartments you cover, the trickier the puzzle becomes! Kickstart the fun by demonstrating the game to your dog and encouraging them to uncover the treats. 
🧽 Easy to Clean: Keeping your dog's Dog Brick in top shape is a breeze. Just remove all treats or kibble, hand wash with warm soapy water, rinse, and dry. 
Always supervise playtime to ensure the dog doesn't chew on the toy. Play and have a blast together. Replace if damaged. 
Size: 12.75 x 1.75 x 8.75 inches
Nina Ottoson Dog Brick Treat Dispensing Toy