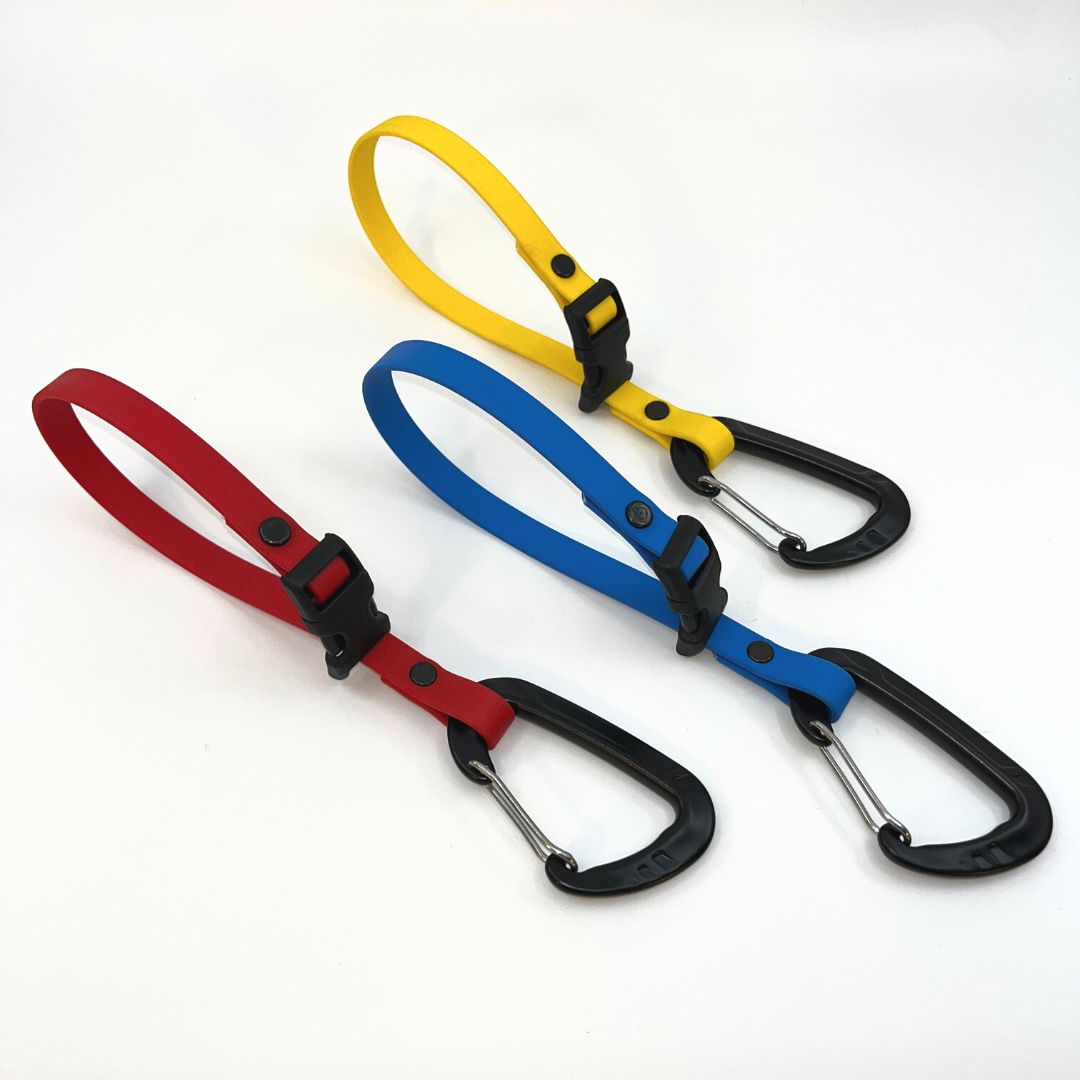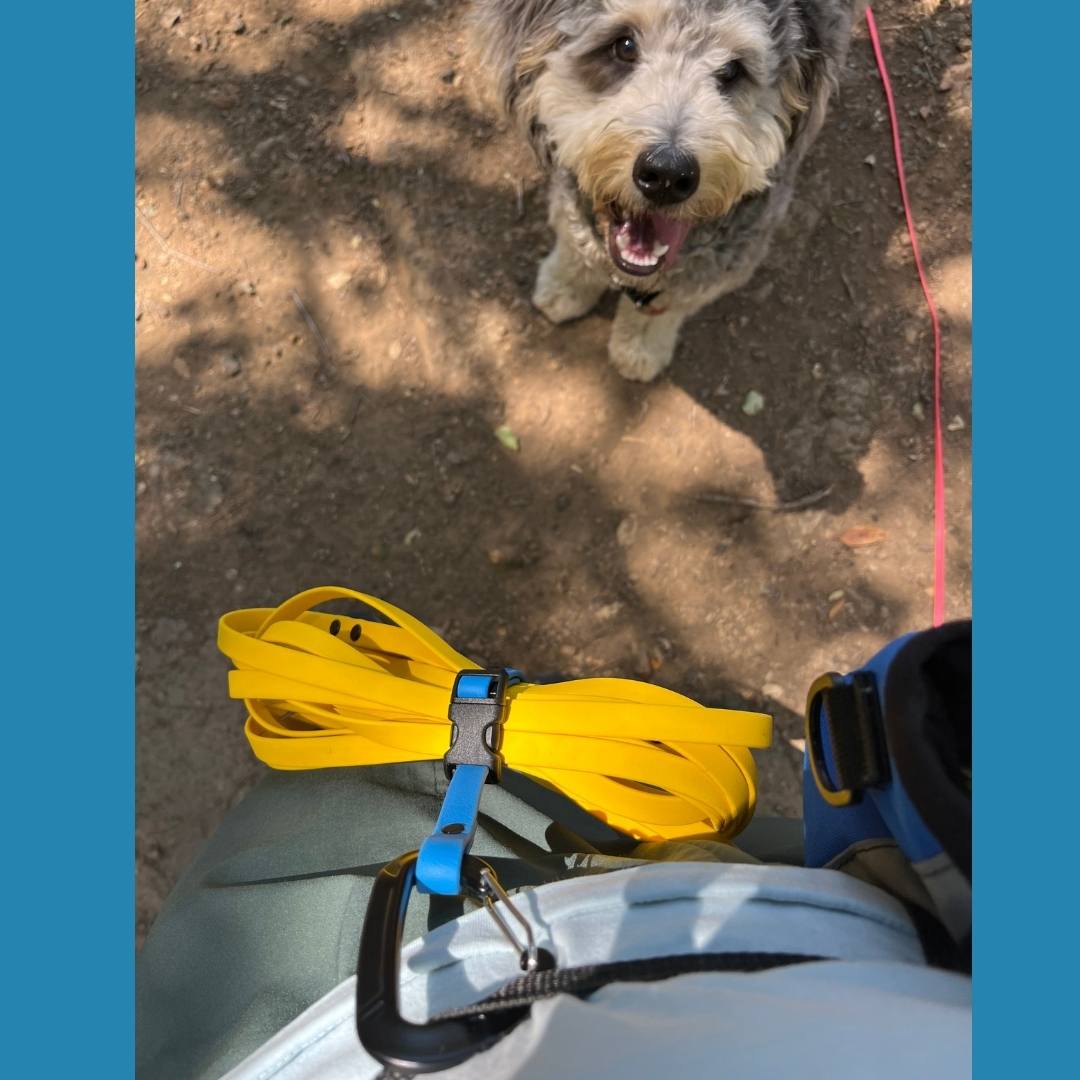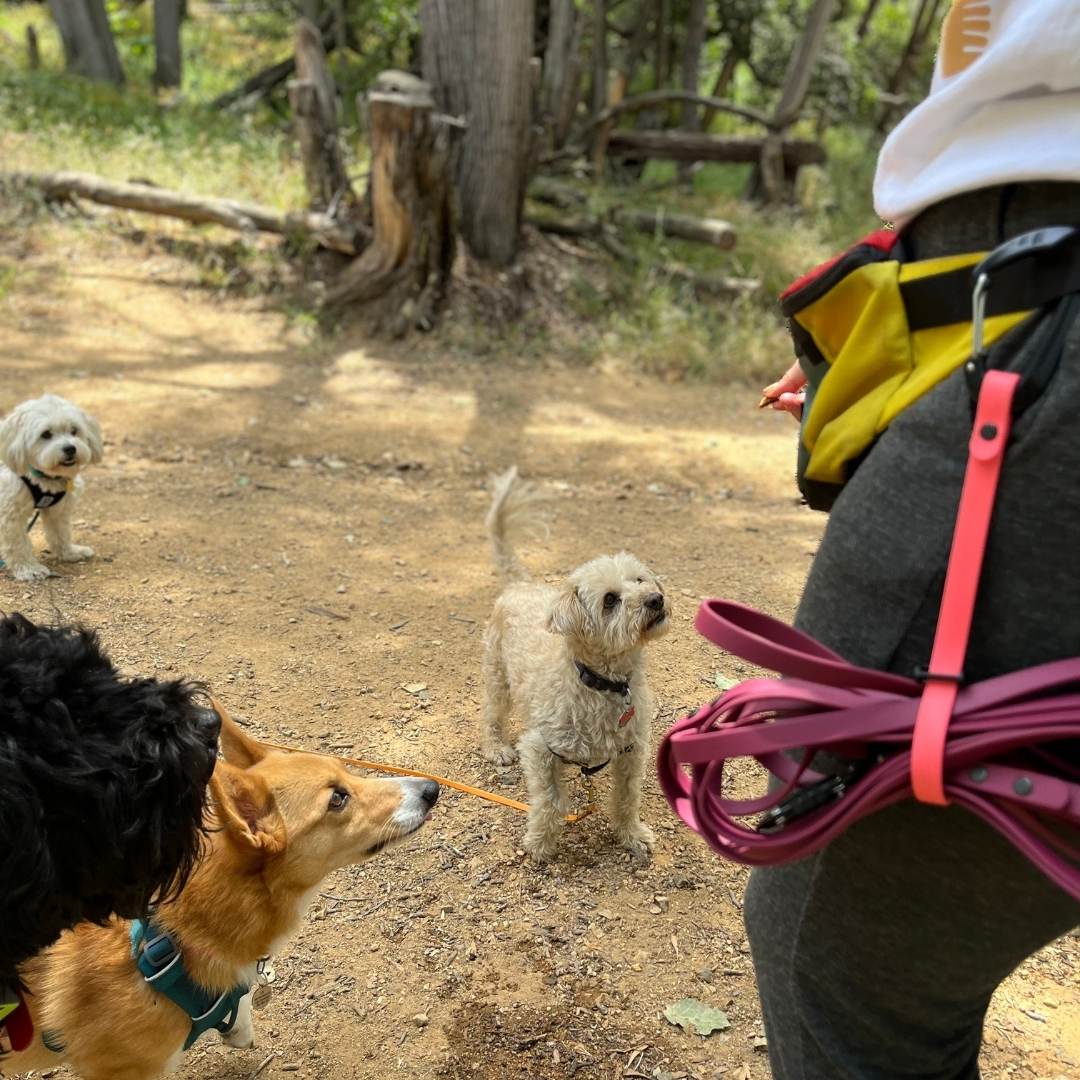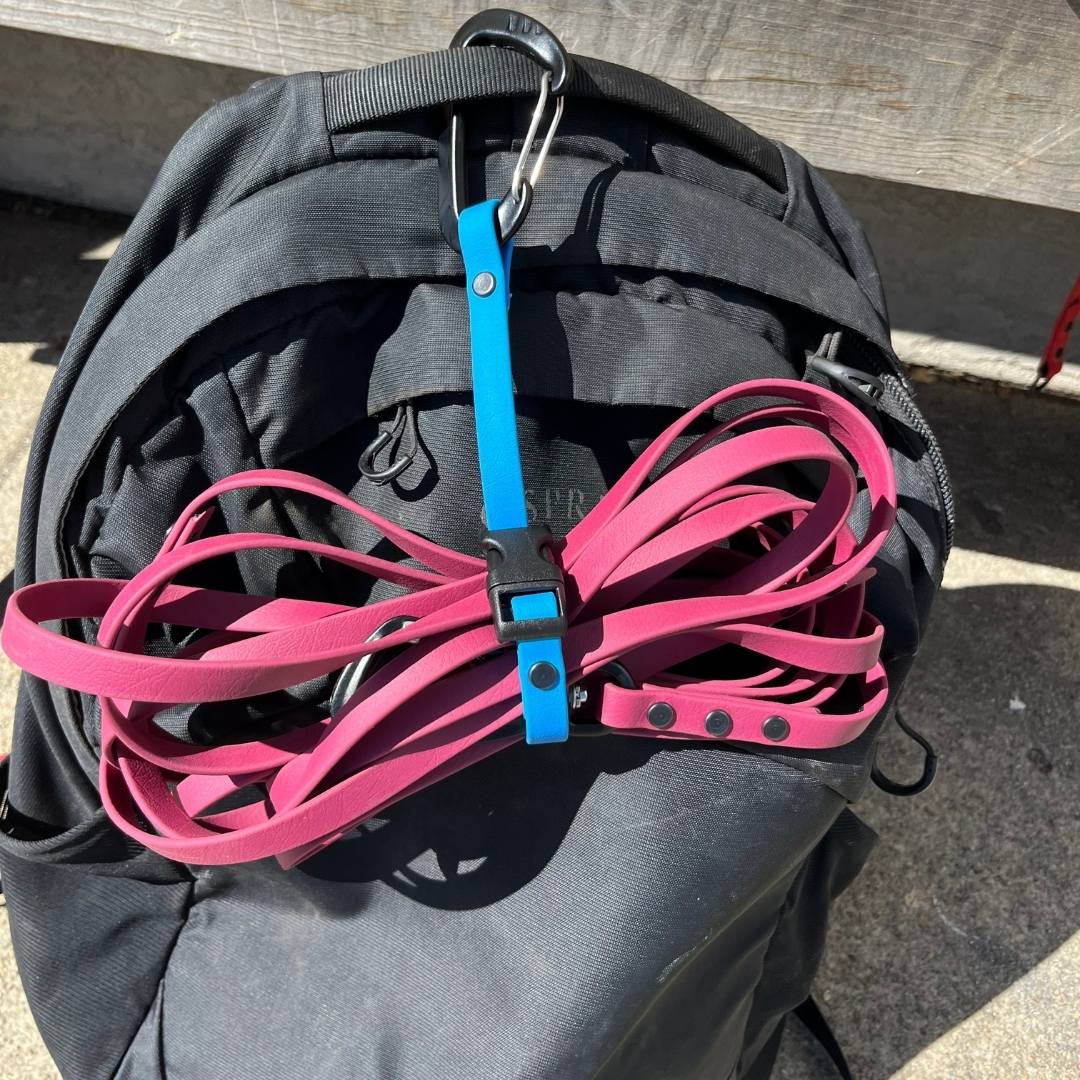 BioThane Quick Release Long Line Keeper
Our BioThane Quick Release Long Line Keeper is a simple tool for storing or transporting your BioThane leashes or long lines! The moveable quick release buckle allows you to cinch the buckle down for a secure fit, and easily clip or unclip your long line when needed. Use for storage at home, in your car, on the trail, or clipped to your waist belt or BioThane Utility Belt! You can even get creative and use your keeper for securing other items like a water bottle or a jacket while traveling, hiking, or backpacking, or even as a quick tether in a pinch (clip keeper around a fixed object and clip carabiner to leash handle). 
Our quick release keeper will comfortably hold one long line up to 50, two long lines 20' or less, or multiple leashes. Long Line not included. To order, select preferred color and quantity, then click "Add to Cart."
Our accessories are made from BioThane, a vegan leather substitute that is lightweight, waterproof, odor proof, antimicrobial, and easy to clean. Your BioThane gear will hold up over years of use and will get softer and more pliable over time. Each item is handmade to order at our studio in Oakland, California. 
Our products are guaranteed against defects in materials or workmanship. For more details, see our Return + Exchange Policy. Remember that regardless of what equipment you use, you are ultimately responsible for the safety of your dog. For more information and care instructions, please see our FAQs. 

BioThane Quick Release Long Line Keeper
Quick Release Long Line Keeper
Quick Release Long Line Keeper
Not only are these great for Long Lines, but I use them to keep other leashes untangled in the car.
A little organization sure feels good. Thank you Gina!
We have 3 of these
Love how easy it is to organize our leashes! 100% recommend them if you want to keep your leashes tidy and untangled.
Thank you Lucia! So glad your new Leash & Long Line Keeper is working so well!
So convenient!
I love this for storing & carrying my pup's long line! It's awesome that it's adjustable. I easily clip it on my belt bag, and then have the long line ready to go. I absolutely recommend this for anyone buying a long line!
Thank you Lydia! So glad you are loving your new Line Keeper!
Essential
This is an essential accessory! Keeps the long line in order and keeps me sane. Also makes it easier to carry your long line to and fro (I often bring two leashes on walks, one regular and one long line).
Thank you Shauna! So glad you are loving the functionality of your new accessory!
Perfect and multi-functional!
Great for keeping long lines in line (pun intended), holding full poop bags on longer hikes, and can even be used as a safety strap?!?! Love the versatile design
Ellie, we are glad you are finding the many functional qualities of your new accessories! Thank you!!