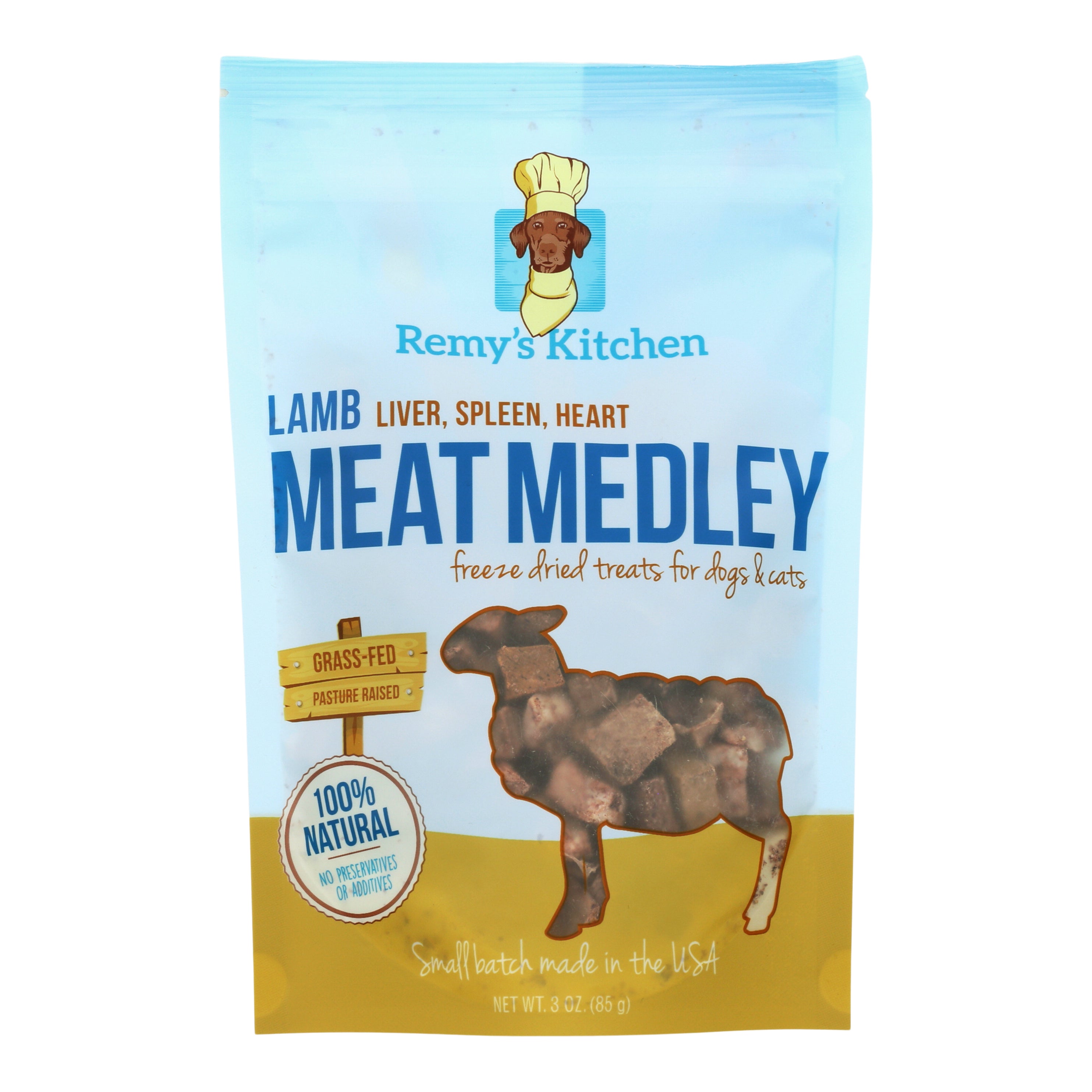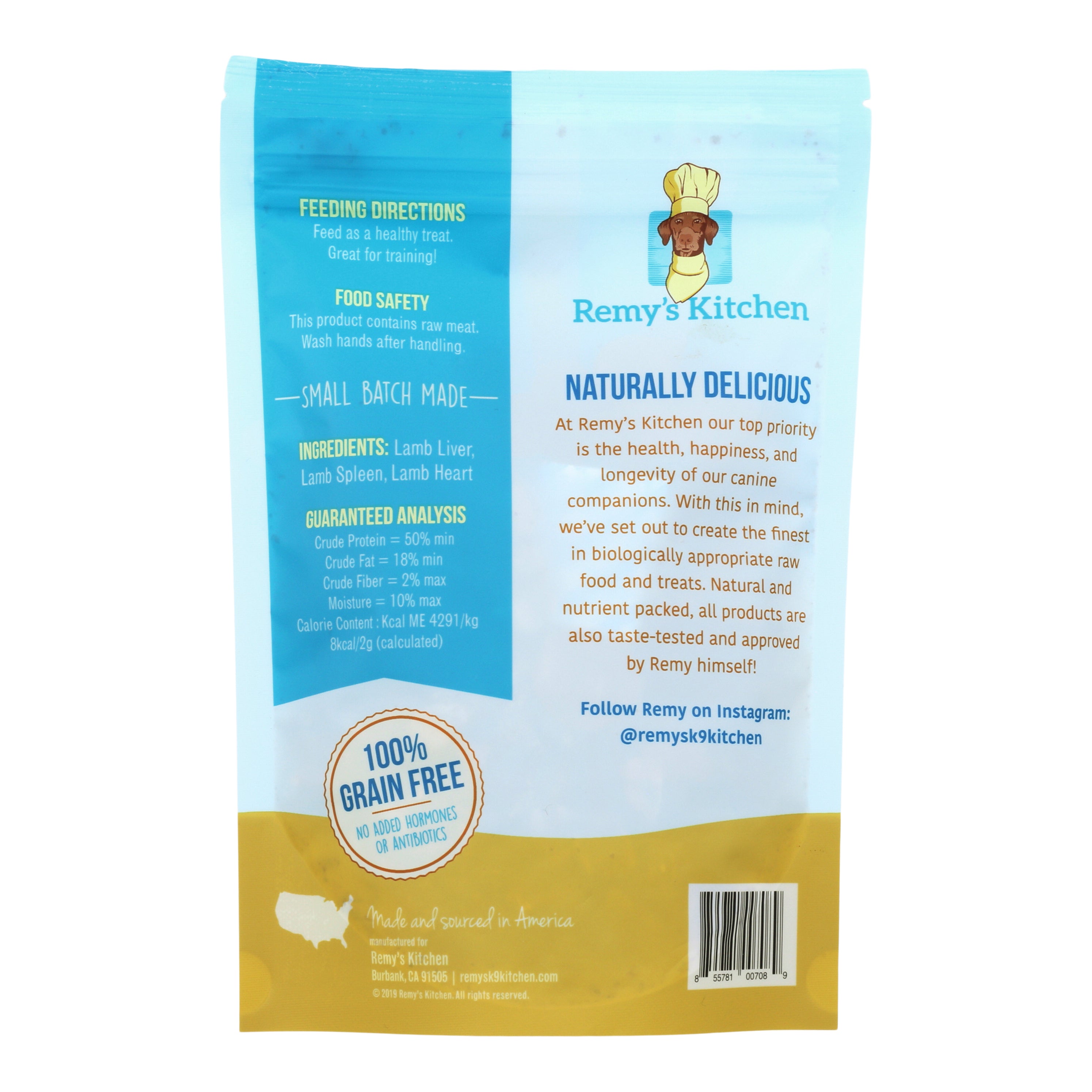 Remy's Kitchen Freeze Dried Lamb Meat Medley for Dogs
Introducing Remy's Kitchen Lamb Meat Medley! These freeze dried treats are made from grass fed, pasture raised lamb from the Midwest. They pack a nutritional punch and are irresistible to your pet! Great for both dogs and cats as a treat or a meal supplement.
Lamb organ meats including lamb spleen, liver, and heart are packed with protein, minerals, vitamins, taurine, and essential fatty acids. 
Key Features:
Free from added hormones and antibiotics
No chemicals or artificial preservatives
Proudly made and sourced in the USA
100% Grain Free
Crafted with human grade ingredients
Net weight: 3 oz 

Remy's Kitchen Freeze Dried Lamb Meat Medley for Dogs