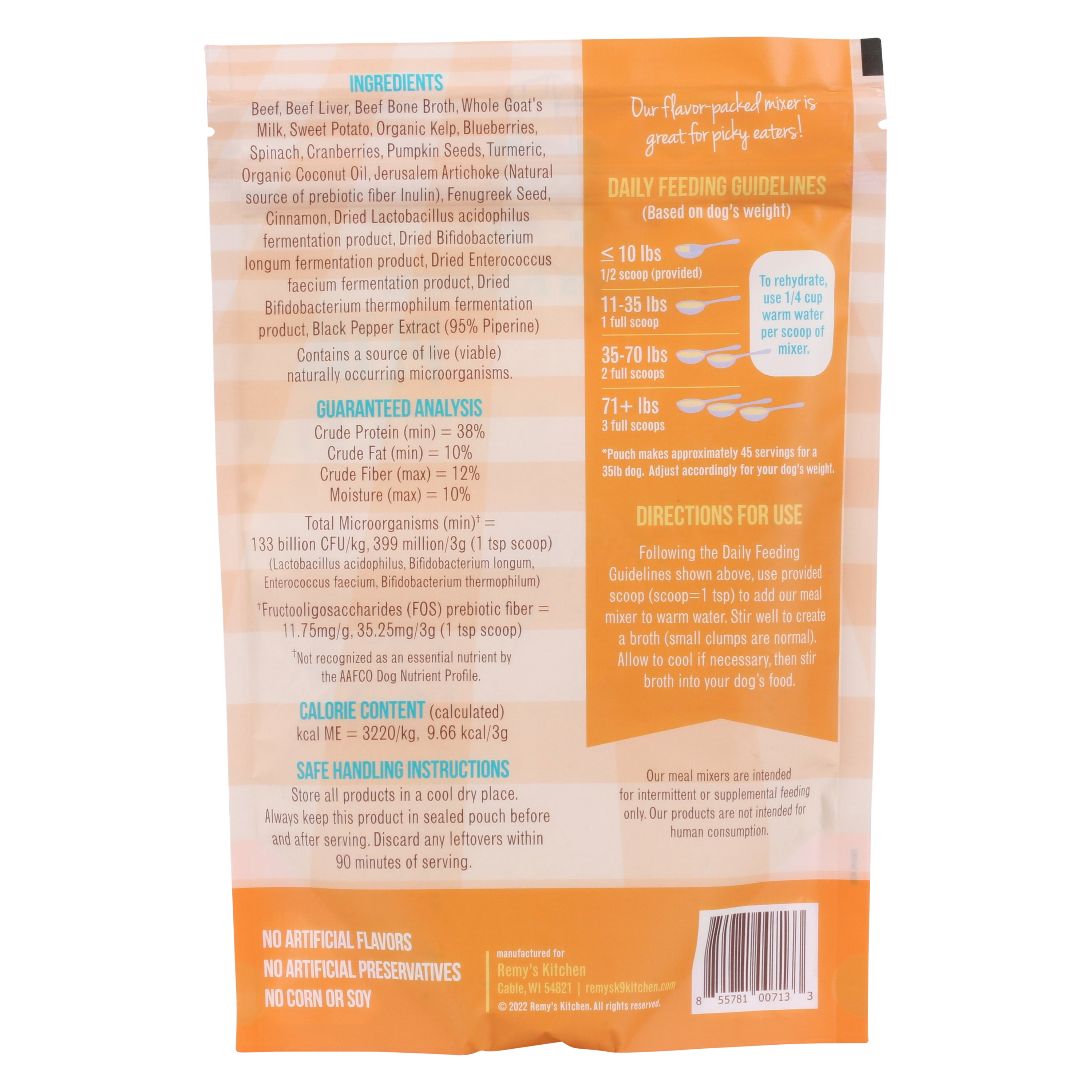 Remy's Kitchen Beef Superfood Plus Meal Mixer for Dogs
Elevate your dog's meal with Remy's Kitchen NEW Superfood PLUS Meal Mixers, taking their nutrition to new heights! Packed with a medley of functional ingredients and an enticing flavor profile, these meal mixers are a game changer. Simply blend the superfood powder with water to create a delectable gravy that coats dry food perfectly. Alternatively, you can mix the powder into wet food for a nutritious and scrumptious option that even picky eaters will adore!
Made with bone broth, turmeric, goats milk, cranberries, blueberries, prebiotics, probiotics and collagen to help optimize joint and gut health for your four legged friend.
Net weight: 5 oz 
Remy's Kitchen Beef Superfood Plus Meal Mixer for Dogs