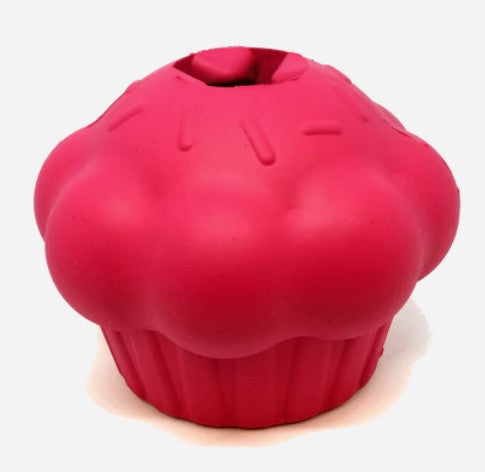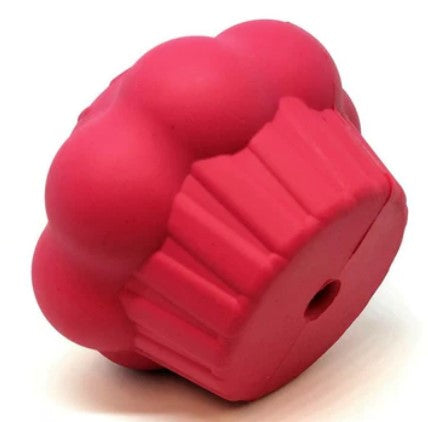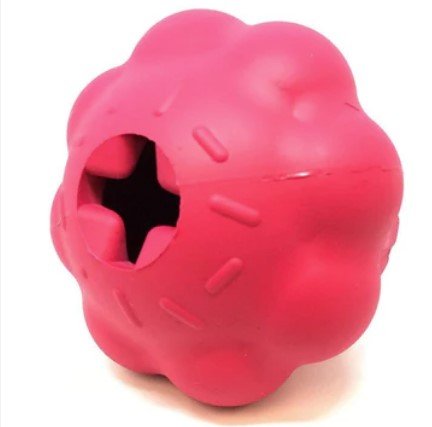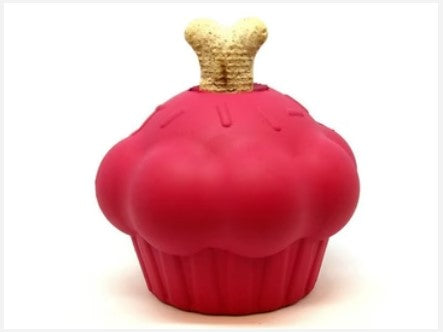 SodaPup Cupcake Rubber Chew Dog Toy & Treat Dispenser - Medium
Look no further! This durable Cupcake Toy is perfect for celebrating your furry friend's birthday, or any day! Specifically designed for "power chewers", this toy can handle whatever your pup throws at it.
Plus, it dispenses treats to combat boredom, functions as a slow feeder to prevent speedy pup eating, and is made in the USA with eco-friendly materials. It's even been expertly approved by veterinarians.

2.5" tall x 3" wide. Weight: 6.5 oz.  
For dogs 15-30 lbs/7-13 kg.

SodaPup Cupcake Rubber Chew Dog Toy & Treat Dispenser - Medium