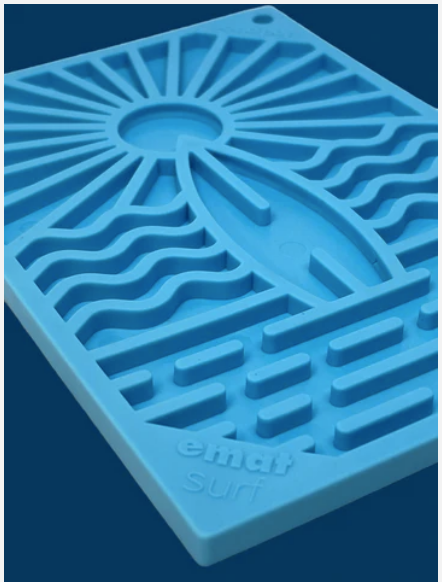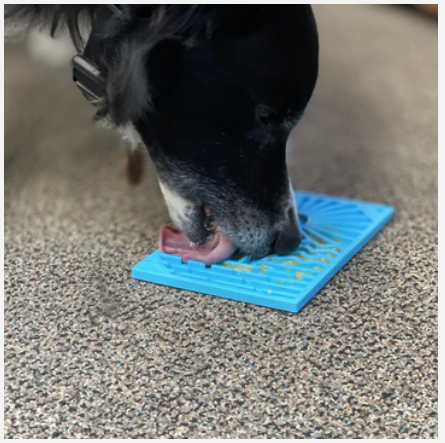 SodaPup eMat Dog Enrichment Lick Mat - Small- Surf's Up Design
Surf's Up! Indulge your  pup with the Surf's Up Design eMat Enrichment Lick Mat from SodaPup. Perfectly sized for small pups, kitties, or to use as a snack. Spread soft foods (think peanut butter, wet food, canned pumpkin, or yogurt) across the mat's surface, ensuring the food is pushed down into the mat. Let your dog get to work licking the goodies! Enrichment mats can help to reduce boredom, slow down your pet's eating, and help with digestion. 
Dishwasher safe. Made in the USA from FDA compliant and non toxic materials. 
SMALL: 5" x 7" x 0.25" thick.
Weight: 2.8 oz.
SodaPup eMat Dog Enrichment Lick Mat - Small- Surf's Up Design