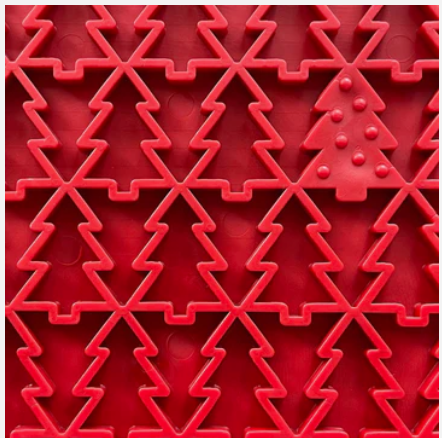 SodaPup Tree Design "Peace" eMat Enrichment Lick Mat for Dogs
Elevate your pup's excitement with the Tree of Life eMat Enrichment Lick Mat from SodaPup! Simply spread soft foods such as peanut butter, yogurt, pumpkin puree, fresh or raw foods on the surface, and let your pup get to work. Freeze for an added challenge or for a hot weather treat. 
Slower eating can have a calming and soothing effect on your dog, promoting a more relaxed mealtime experience. Licking stimulates saliva which can aid digestive health and promote fresh breath, healthy teeth and healthy gums. 
Dishwasher safe. Made in the USA from a natural rubber compound that is FDA compliant and non-toxic.
8" diameter, 0.25" thick.  Weight: 4 oz.
SodaPup Tree Design "Peace" eMat Enrichment Lick Mat for Dogs