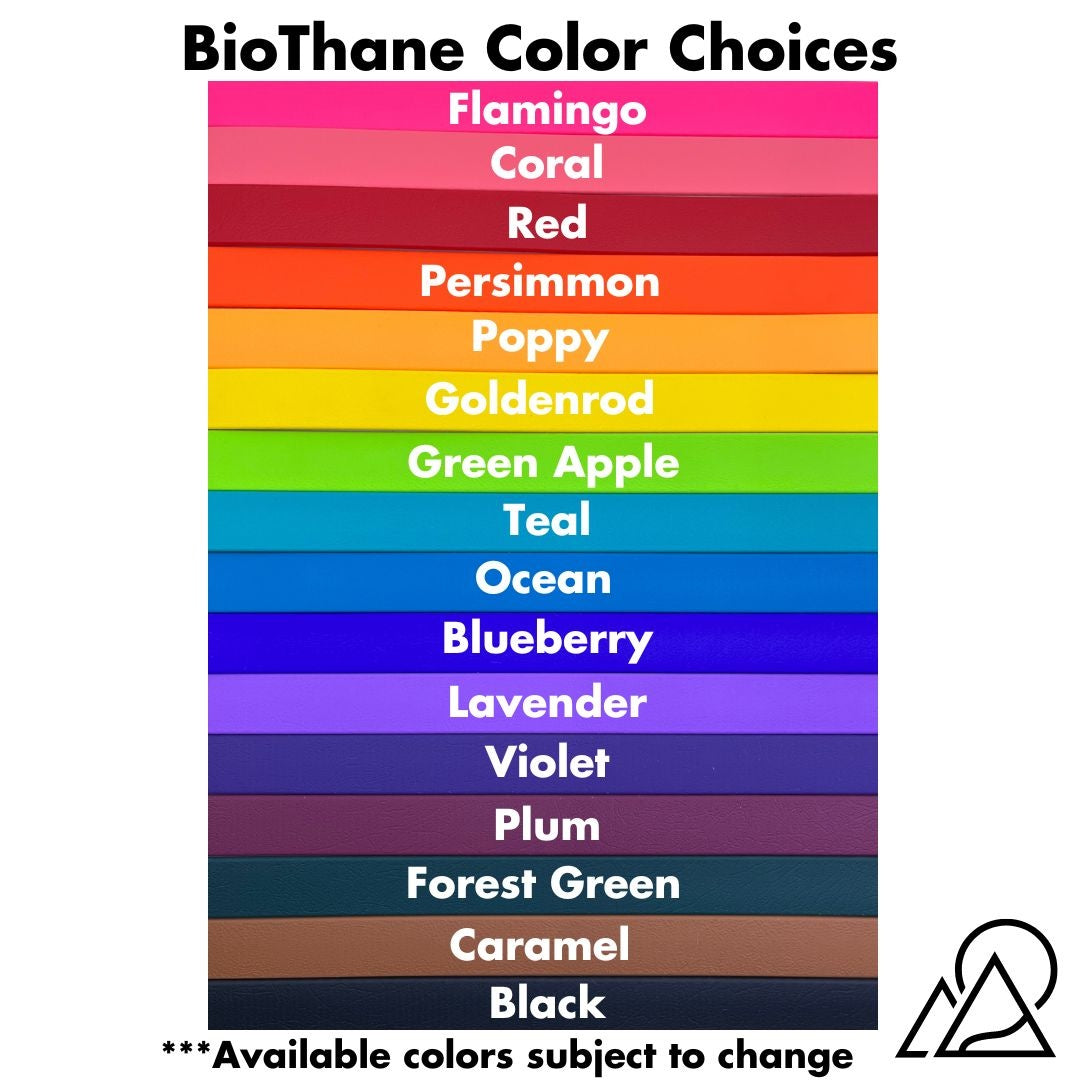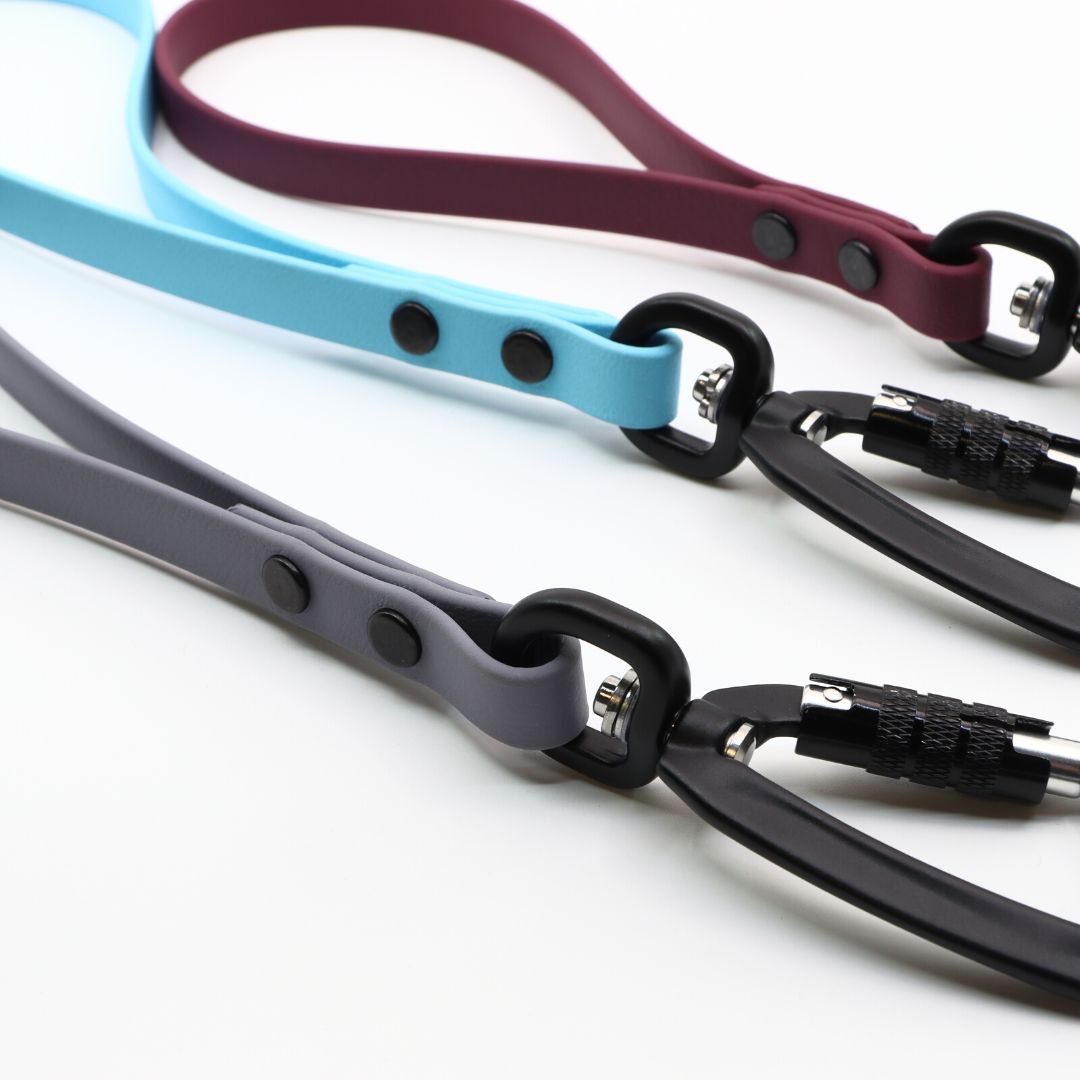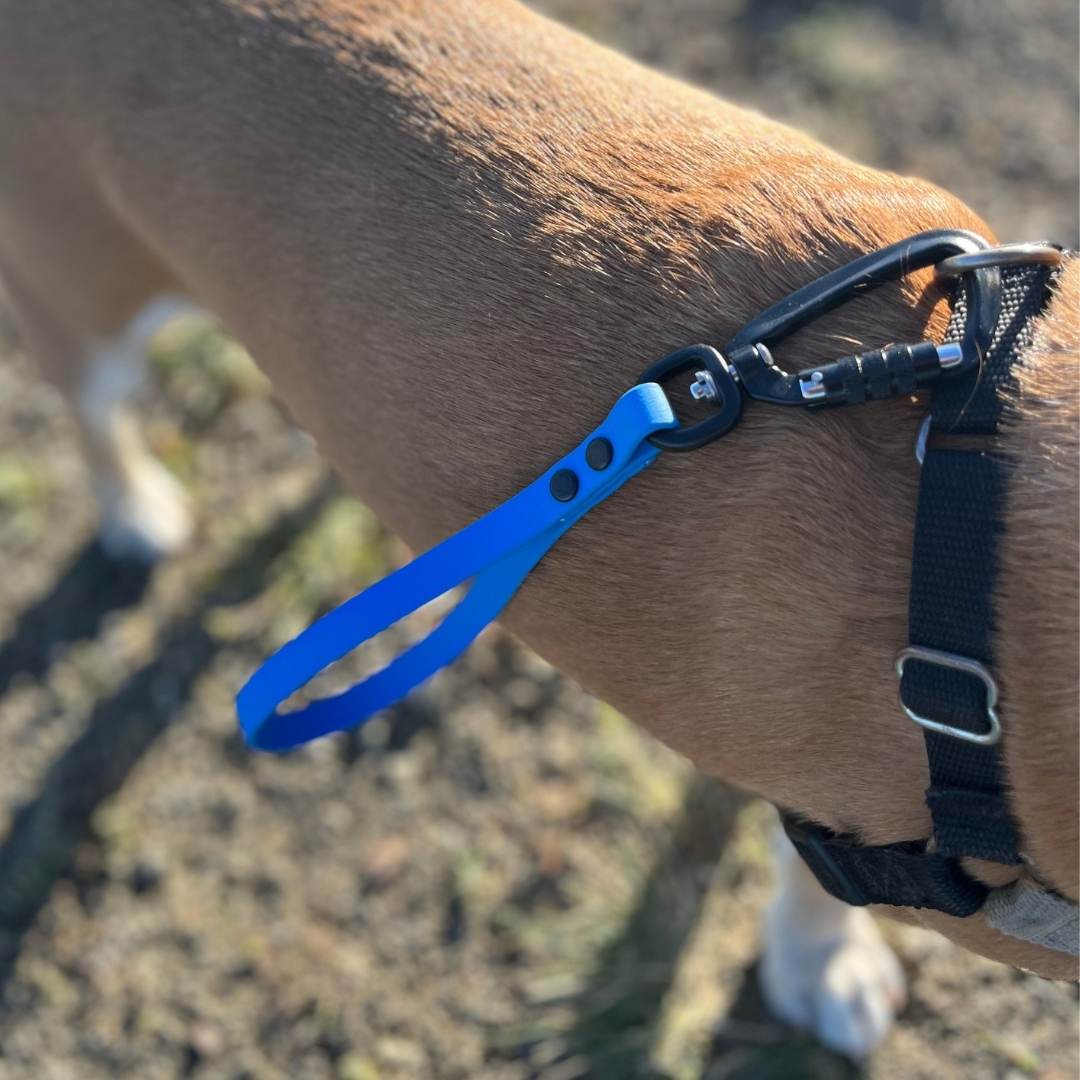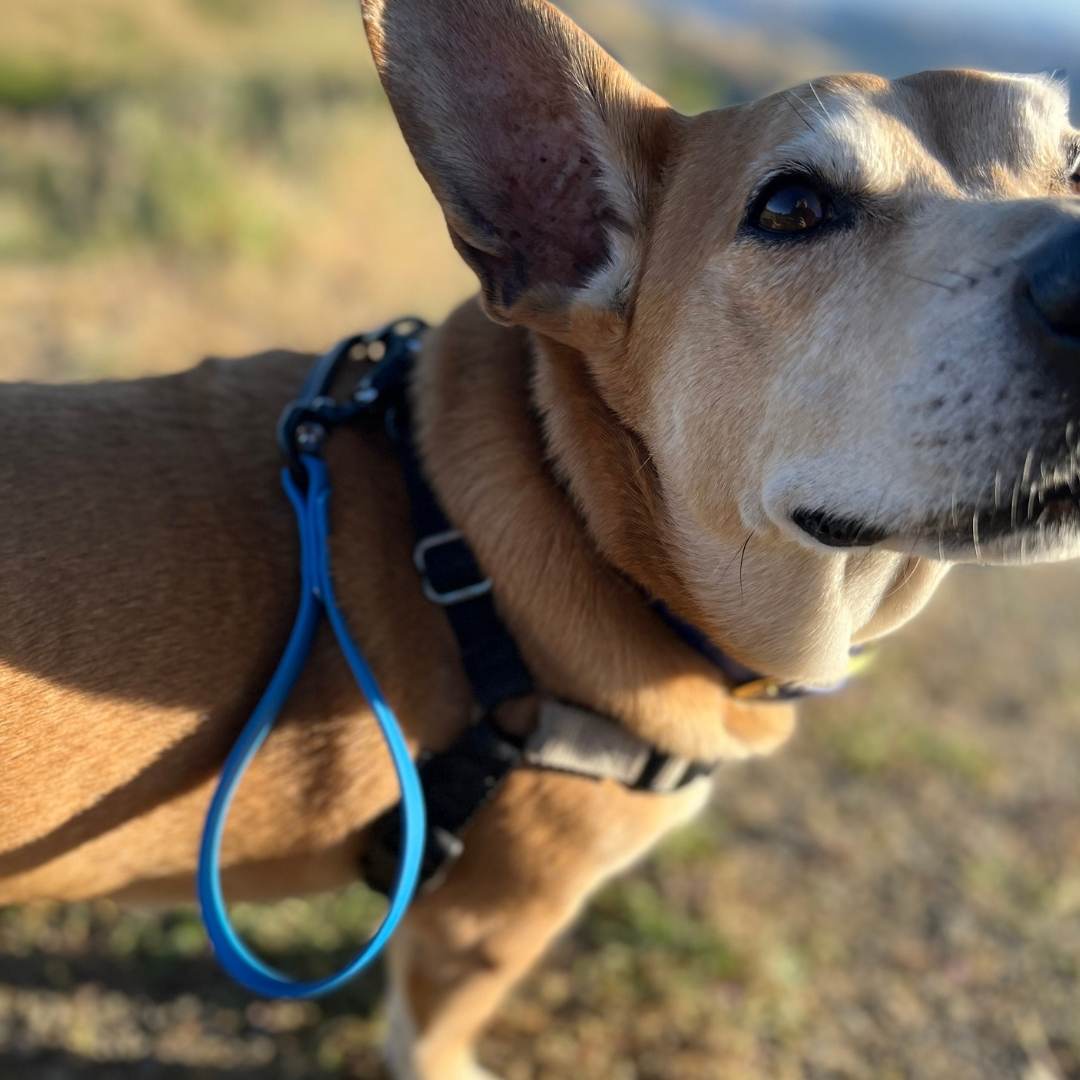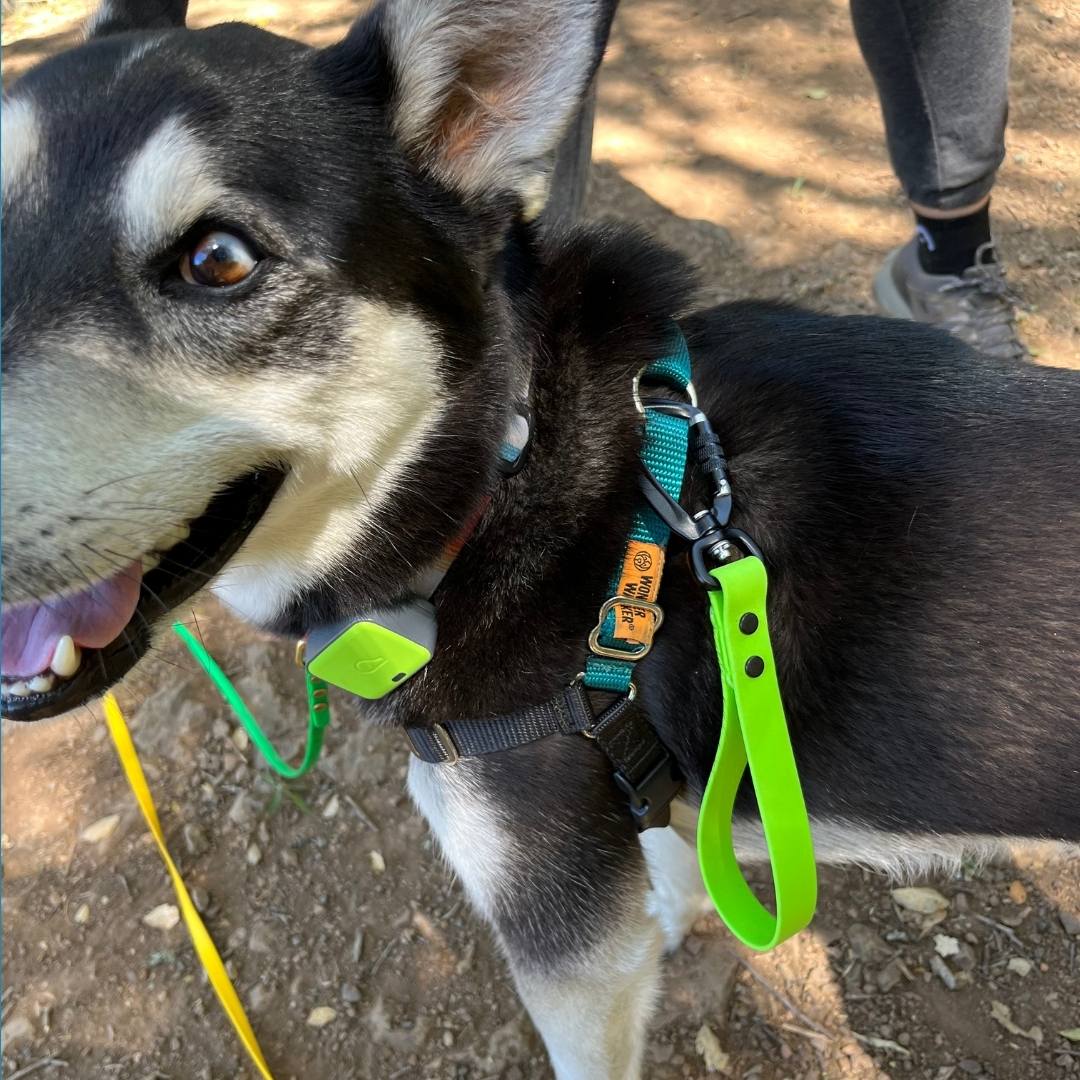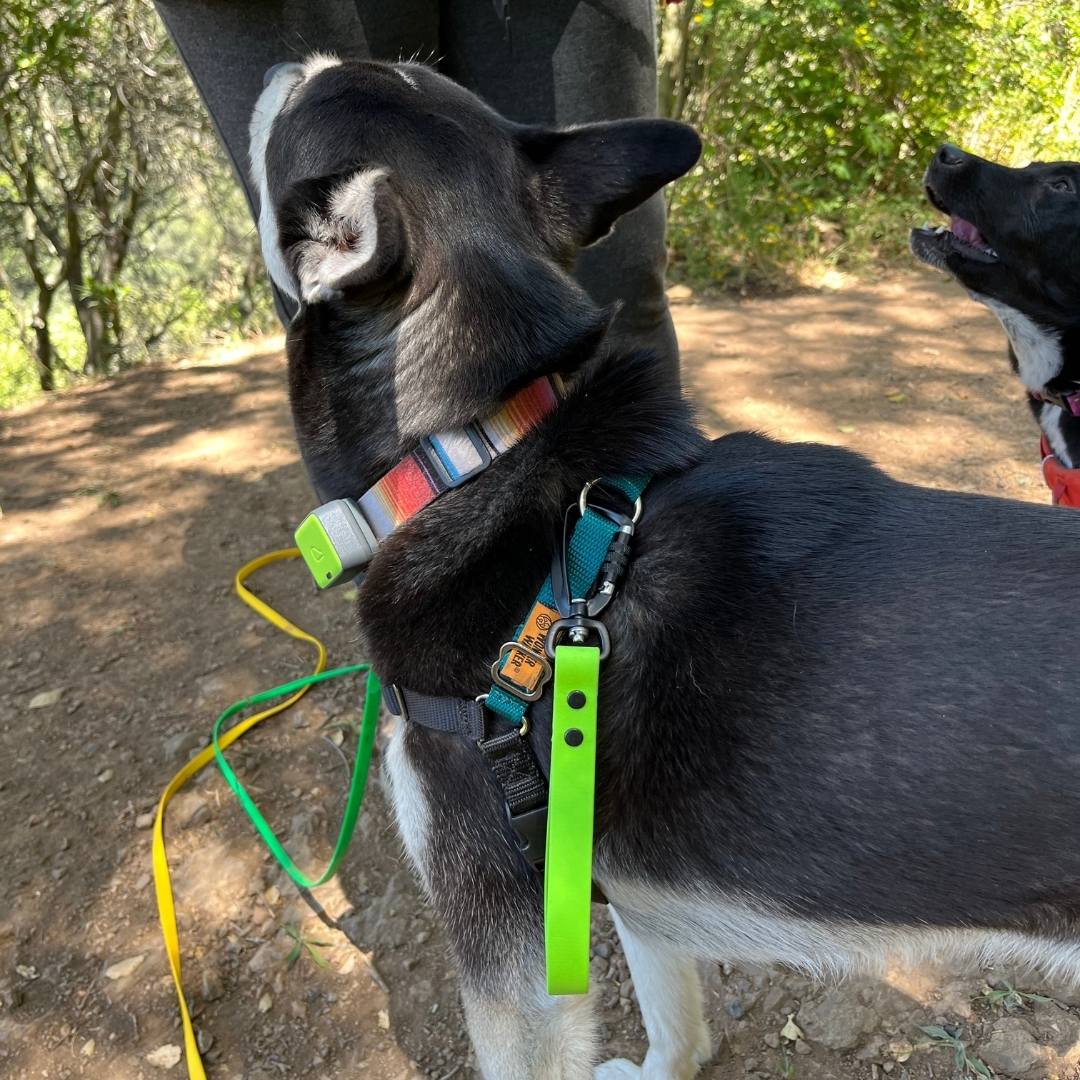 BioThane Traffic Handle - Sport (Autolocking Carabiner)
Our stand alone Traffic Handle now comes in a Sport option! The autolocking carabiner hardware adds a little extra security for dogs that like to wiggle and roll on walks. Our stand alone Traffic Handle is an ideal safety or management tool. Simply clip the handle to your dog's harness (preferably on the back), and use anytime you need to secure your dog close to you. This can be helpful when walking in a busy area, crossing the street, or when working with a reactive dog. 
Add an optional floating O Ring to your Traffic Handle, and then simply clip your leash to the O Ring to allow the handle to work as a leash extender and to still serve as a traffic handle at the base of the leash. 
We offer two widths - ½" and ¾" - and three lengths - 10", 12", and 14." Length is measured from end of the carabiner to the end of loop. When choosing your preferred length, consider the size/height of your dog, and your height. If you have any questions about sizing for a Traffic Handle, contact us.
Our products are made from BioThane, a vegan leather substitute that is lightweight, waterproof, odor proof, antimicrobial, and easy to clean. Your BioThane gear will hold up over years of use and will get softer and more pliable over time.  
Our products are guaranteed against defects in materials or workmanship. For more details, see our Return + Exchange Policy. Remember that regardless of what equipment you use, you are ultimately responsible for the safety of your dog. For more information and care instructions, please see our FAQs. 

BioThane Traffic Handle - Sport (Autolocking Carabiner)
Essential piece!
I love having this separate from the leash because it's always where it should be (never gets trapped under his legs when he's running around like the leash gets sometimes). I was a little worried that it wouldn't connect to the harness with the leash, but his Ruffwear harness has space for both to connect at the same time, although I frequently connect the leash to the end of the handle for a little added length.
Love!
Love everything about all of my HTH gear! All of this is so helpful!
Thank you Ali! So glad you love HTH and our functionality!
Another great product to make
Another great product to make street crossing a breeze!
So glad you are finding your new traffic handle so functional! Thank you Yael!
Perfect for Hiking
We needed something that we could grab into but wouldn't drag on the ground and this is perfect! We already gone on so many hikes with it and it is just what we needed. We also love the auto locking carabiner
So happy to hear your adventures are enjoyable with your new Traffic Handle! Thank you Lauren!