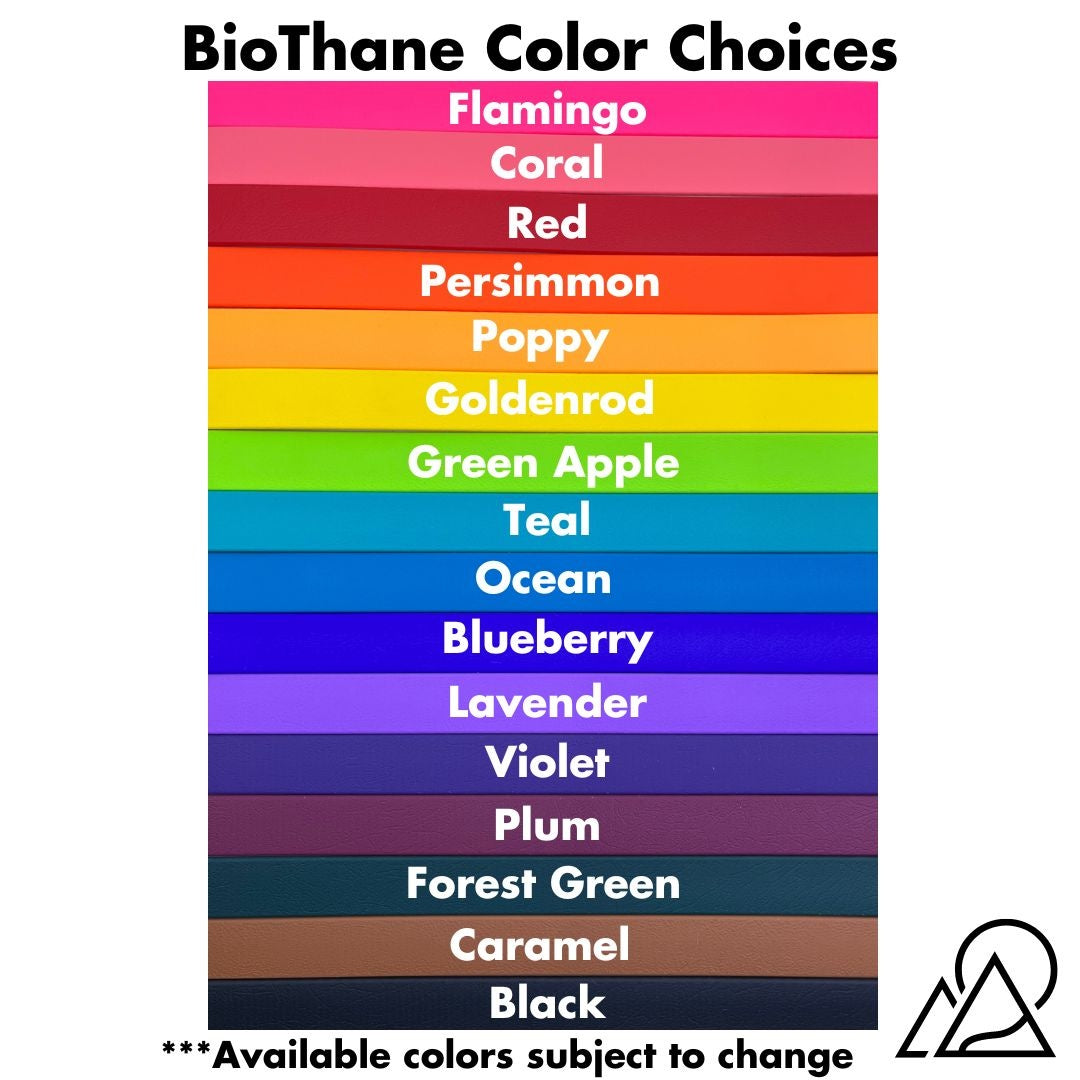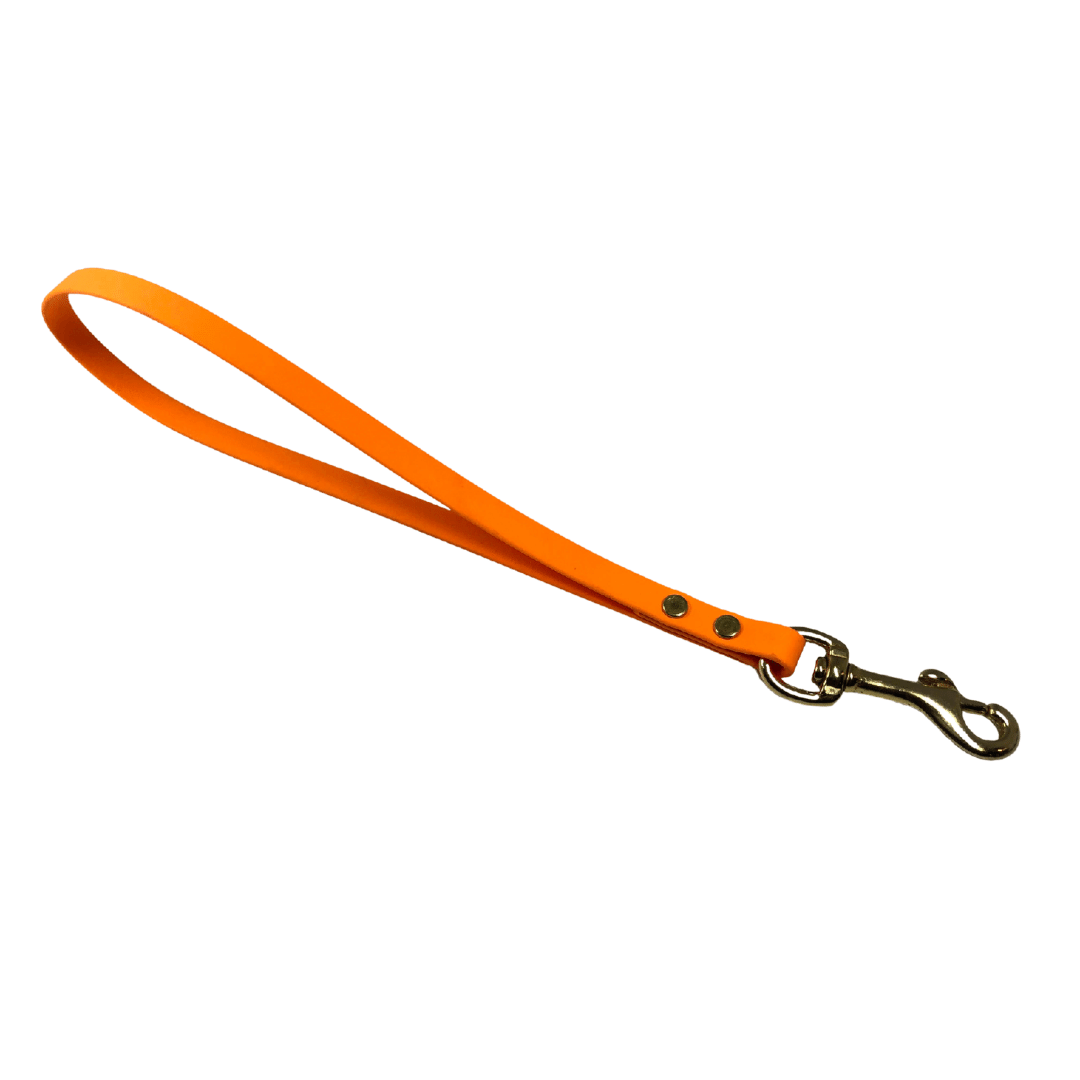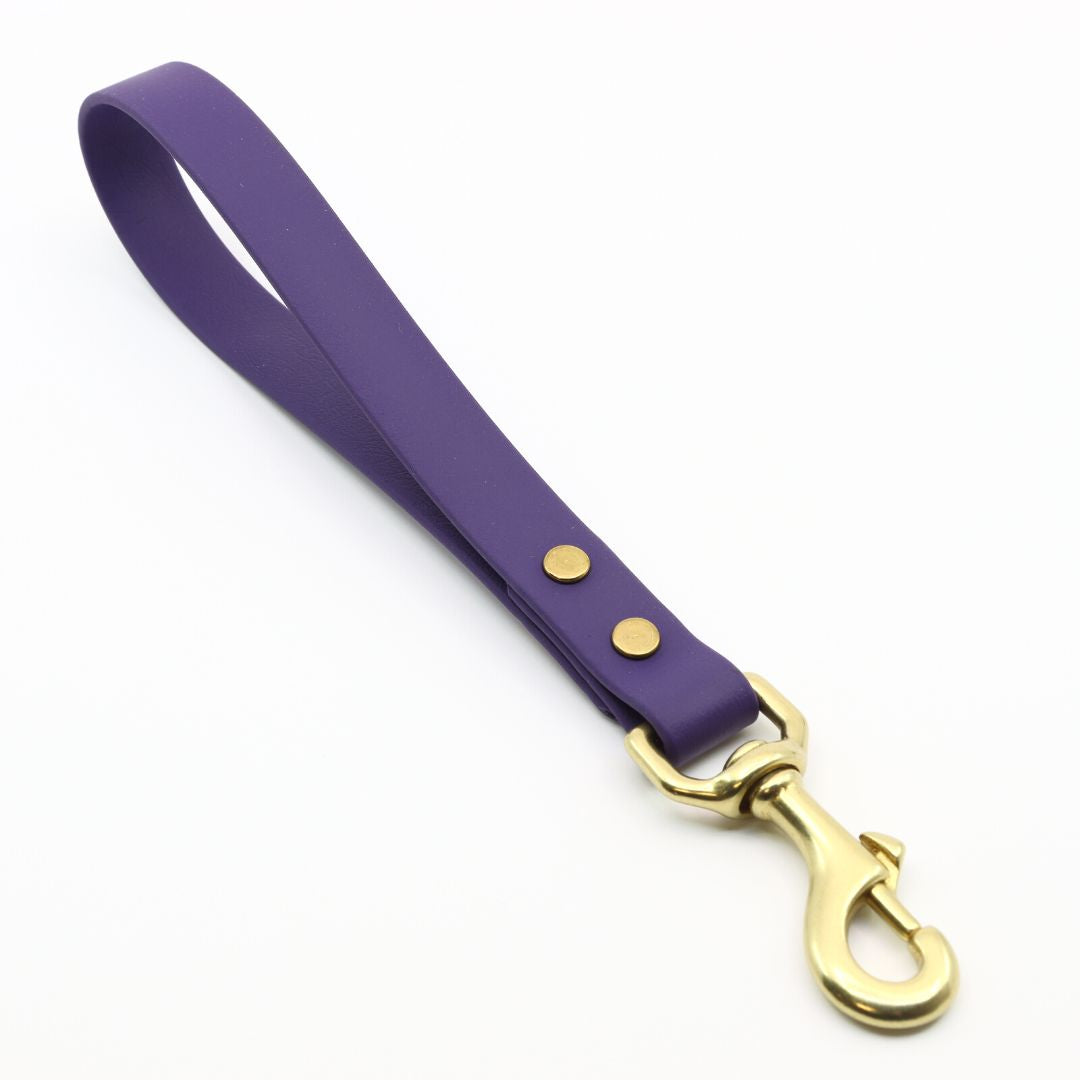 BioThane Traffic Handle - Classic Brass
Our stand alone Traffic Handle is an ideal safety or management tool. Simply clip the handle to your dog's harness (preferably on the back), and use anytime you need to secure your dog close to you. This can be helpful when walking in a busy area, crossing the street, or when working with a reactive dog.  
Add an optional floating O Ring to your Traffic Handle, and then clip your leash to the O Ring to allow the handle to work as a leash extender and to still serve as a traffic handle at the base of the leash. 
We offer two widths - ½" and ¾" - and three lengths - 10", 12", and 14." Length is measured from end of the carabiner to the end of loop. When choosing your preferred length, consider the size/height of your dog, and your height. If you have any questions about sizing for a Traffic Handle, please contact us. We also offer a Sport Traffic Handle with autolocking carabiner hardware. 
Our products are made from BioThane, a vegan leather substitute that is lightweight, waterproof, odor proof, antimicrobial, and easy to clean. Your BioThane gear will hold up over years of use and will get softer and more pliable over time. 
Our products are guaranteed against defects in materials or workmanship. For more details, see our Return + Exchange Policy. Remember that regardless of what equipment you use, you are ultimately responsible for the safety of your dog. For more information and care instructions, please see our FAQs. 

BioThane Traffic Handle - Classic Brass
Convertible sport leash, 6ft leash with brass scissor clip added traffic handle
I absolutely love everything I ordered. The convertible leash and traffic handle are my favorites. I use these for my 11week old puppy and adult dog.
The convertible leash does everything!! It is a genius idea!
It is great for water, especially with 2 dogs or any adventure because when it gets muddy, I just hose it off. I got 15 ft so my pup can go in the water with my adult dog and I have that extra security.
I also got the long line keeper Nd glad I did. My only wish is that it didn't come and let line out. But not a huge deal.
So glad you are loving your new gear Abagail! And thanks for the feedback, we will take that into consideration! THANK YOU!
Love it!
Just what I wanted! It's perfect attached to a harness as an easy way to grab hold, and also excellent attached to my long line as a handle!
Great!
Works great as a quick grab handle on my Great Dane when we're having off leash time!
I love this traffic handle!!
I love this traffic handle!! It's super useful when we're off leash or on a long long to just quickly grab my pup! Definitely recommend measuring ahead of time!
The handle I didn't know I needed
This handle is so unbelievably helpful! I use it with my dog when we're on an off leash trail and I might need to keep him close by when mountain bikers are going by. I also like to switch out leash lengths depending on where we are along our walk - shorter for the neighborhood, longer for the park - and the handle helps me hold him still while I clip the leash off and on.