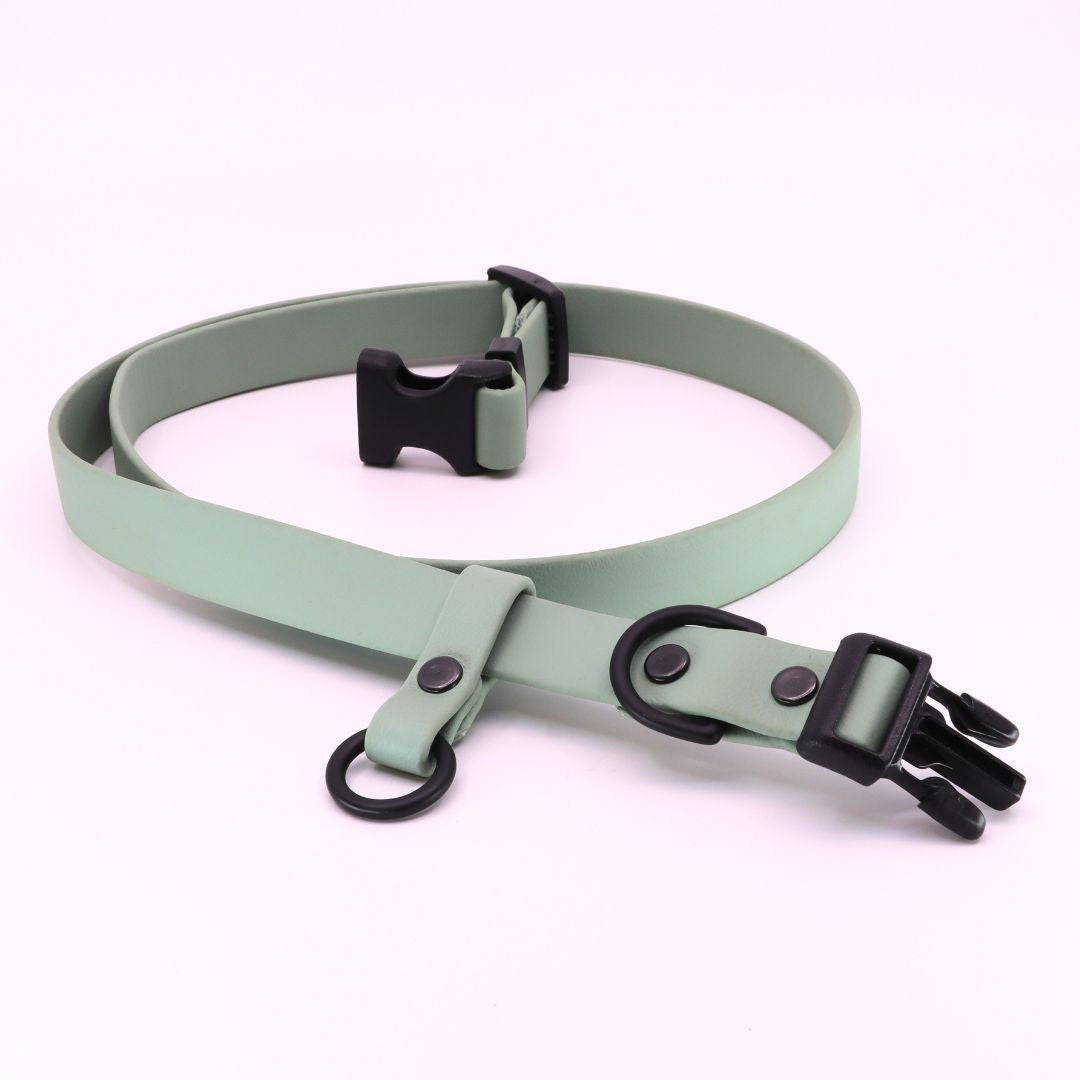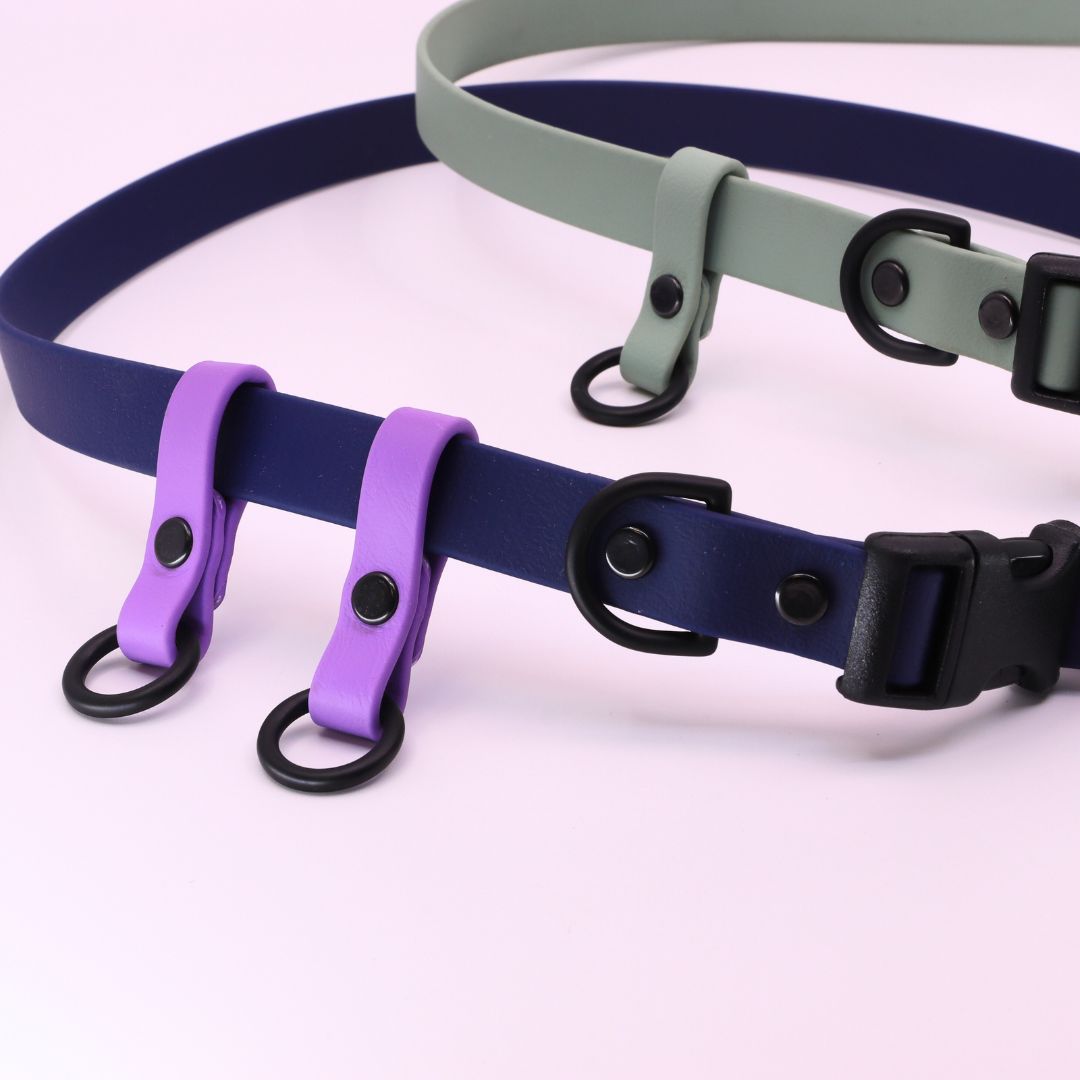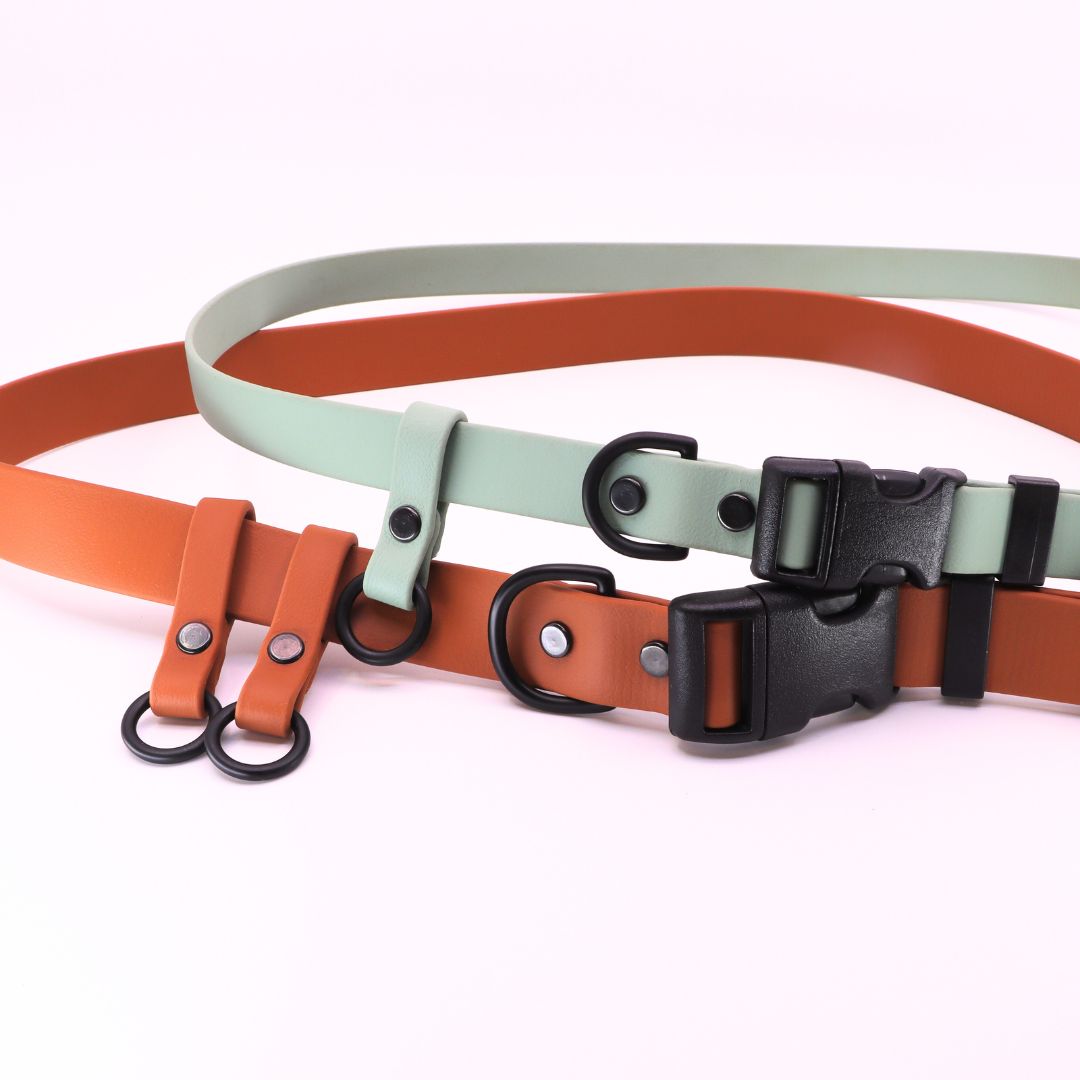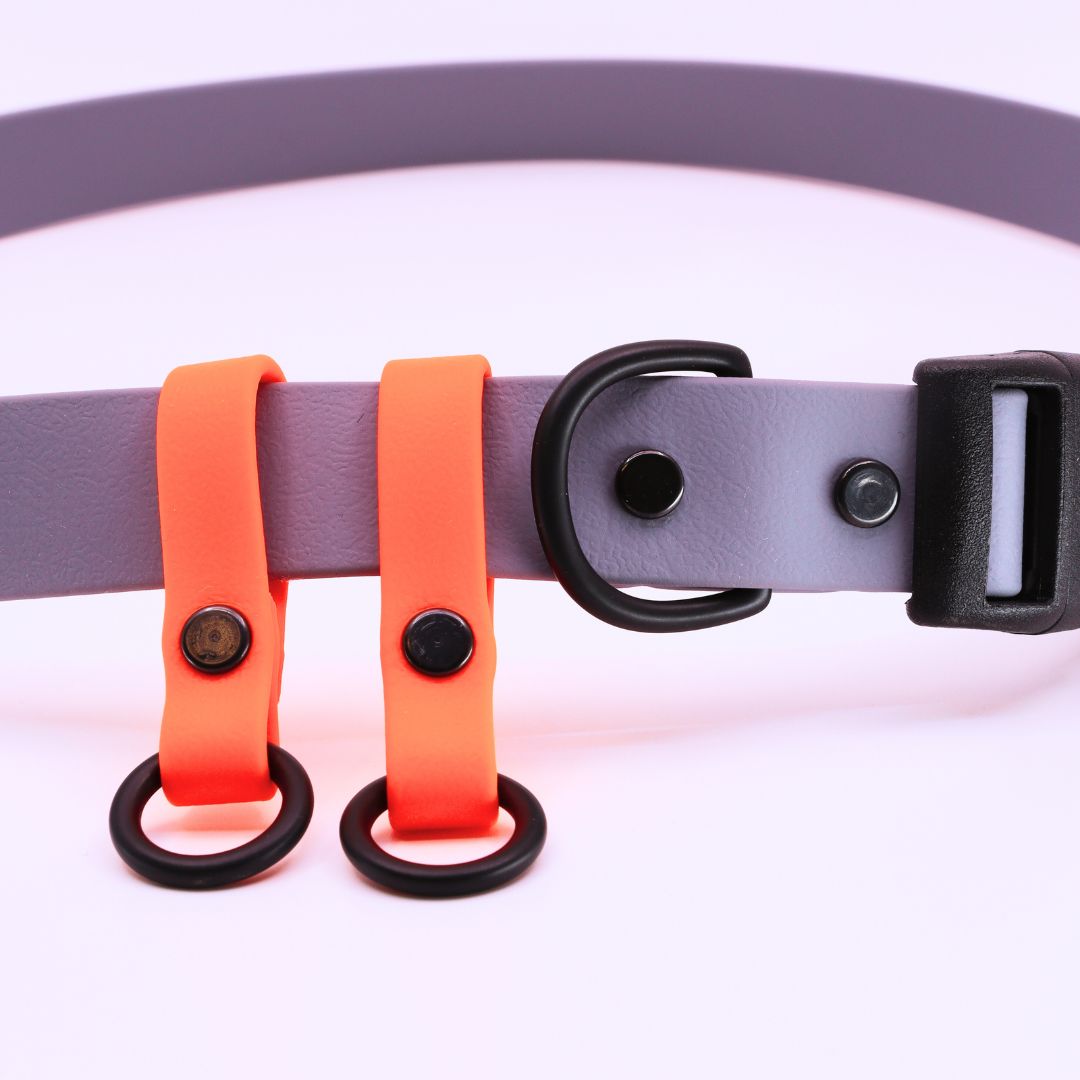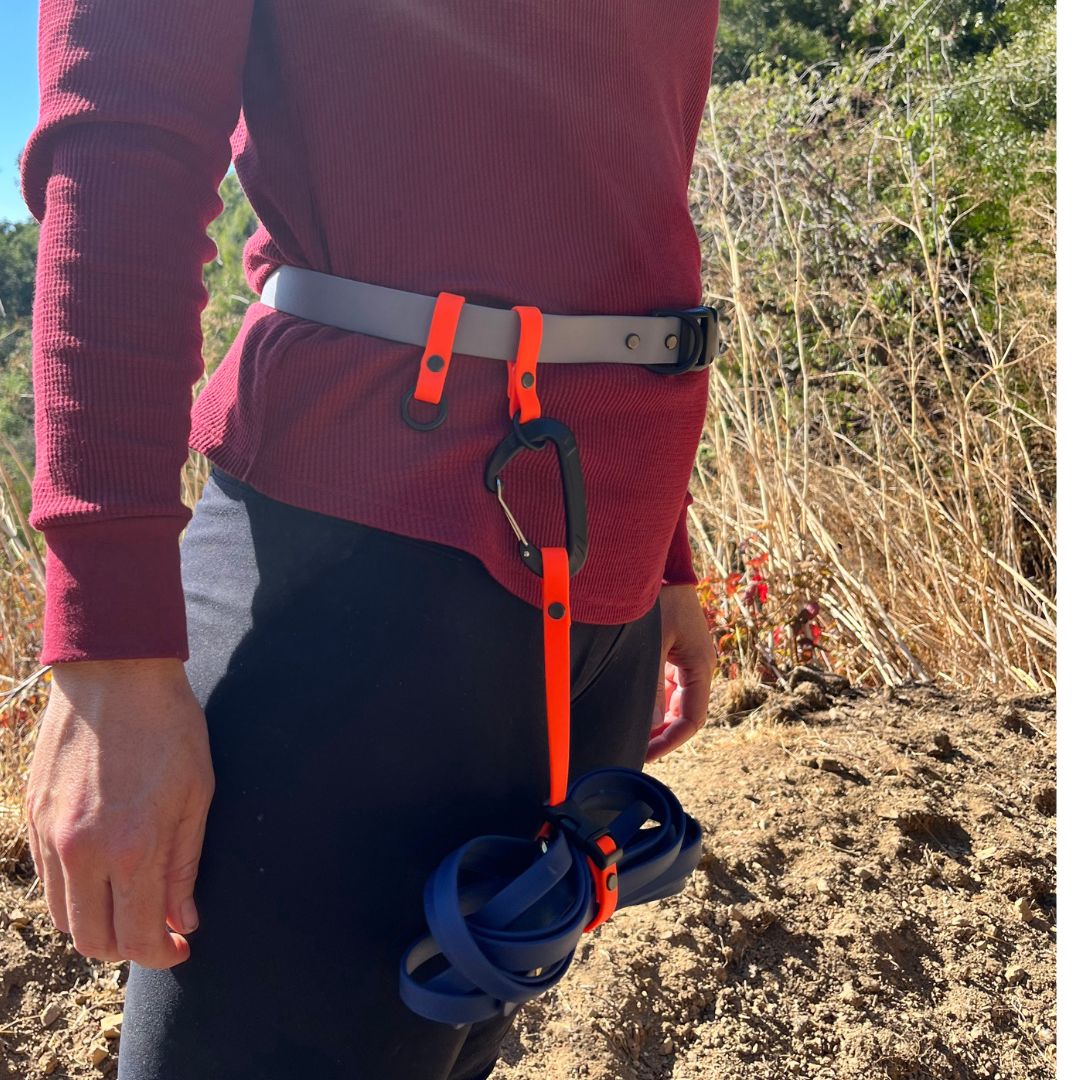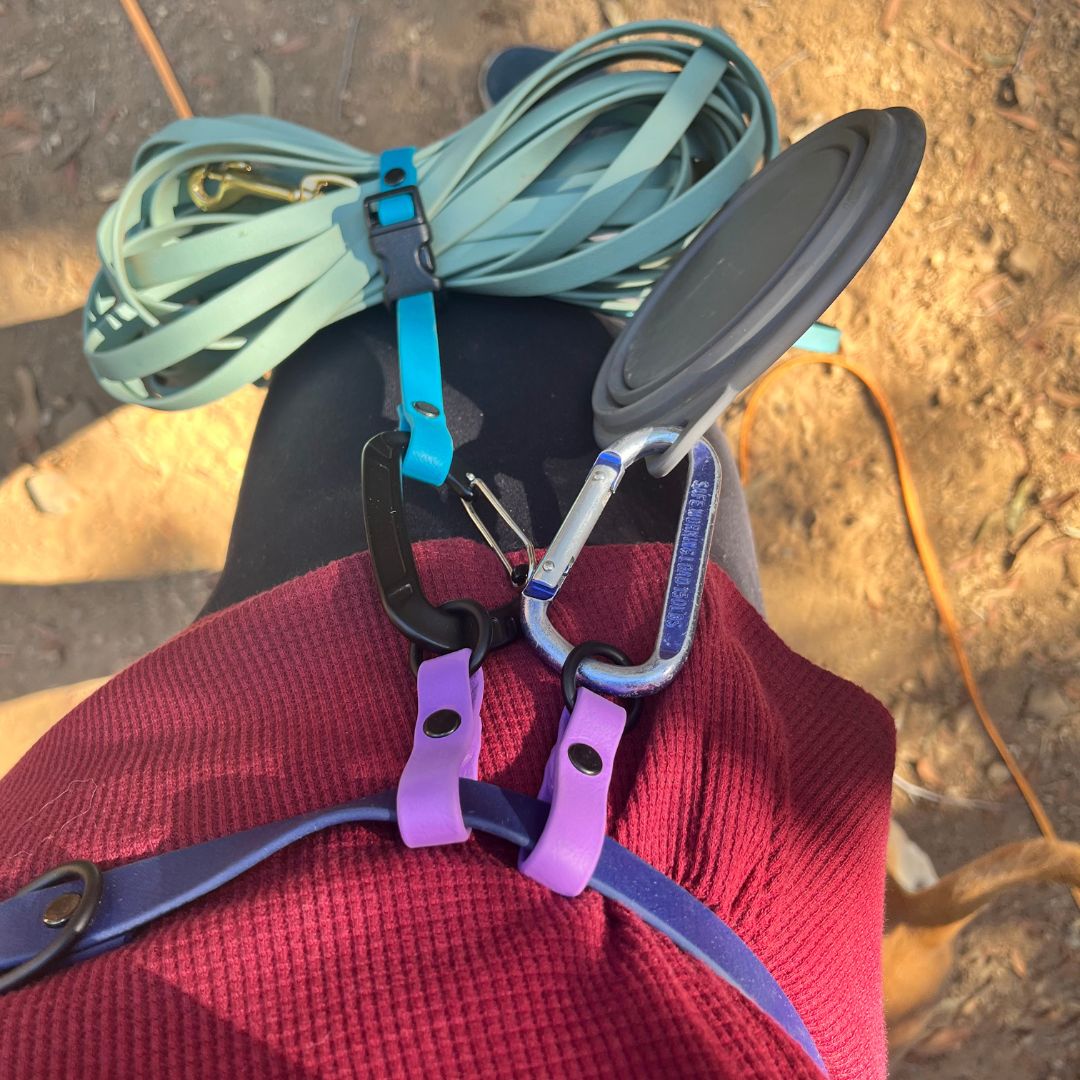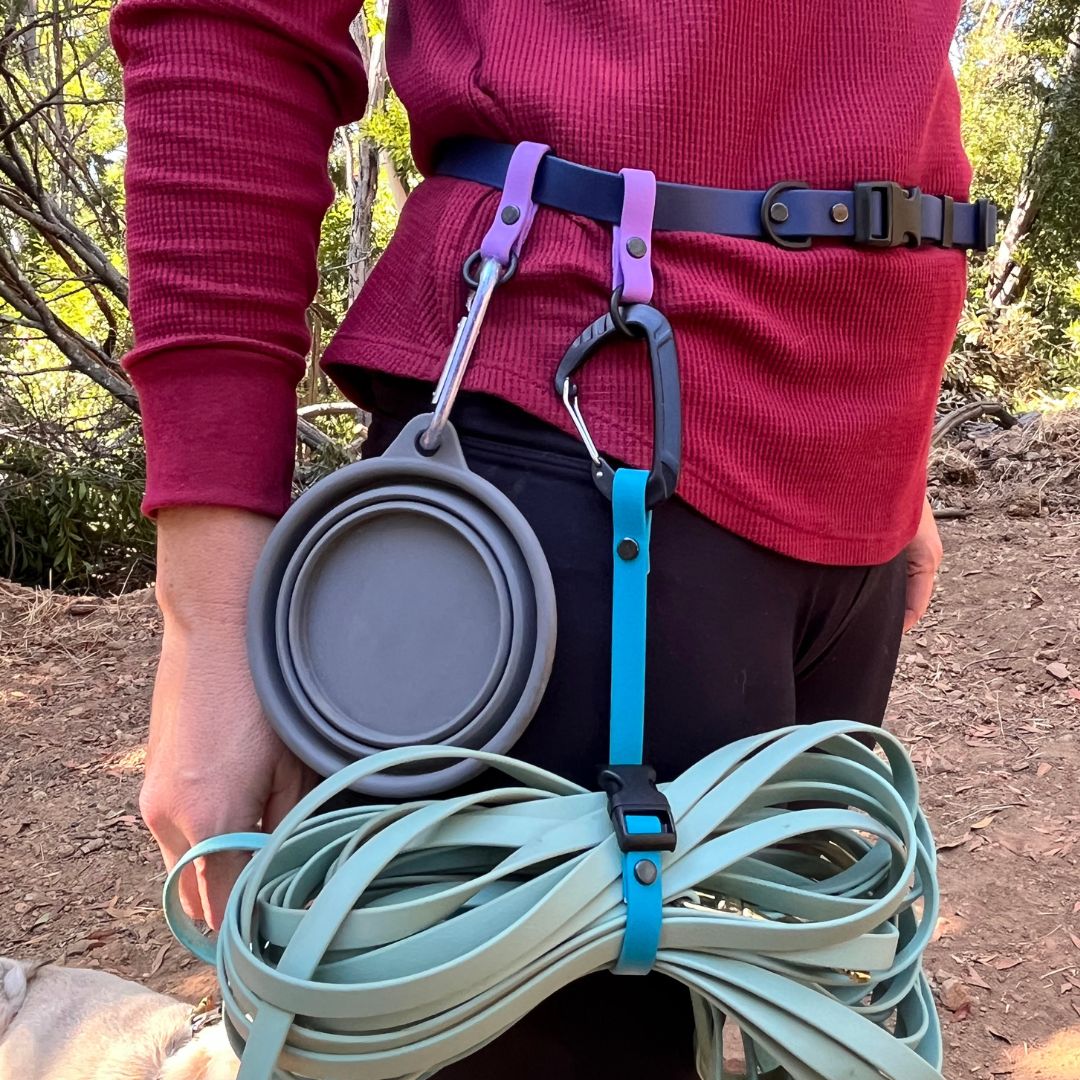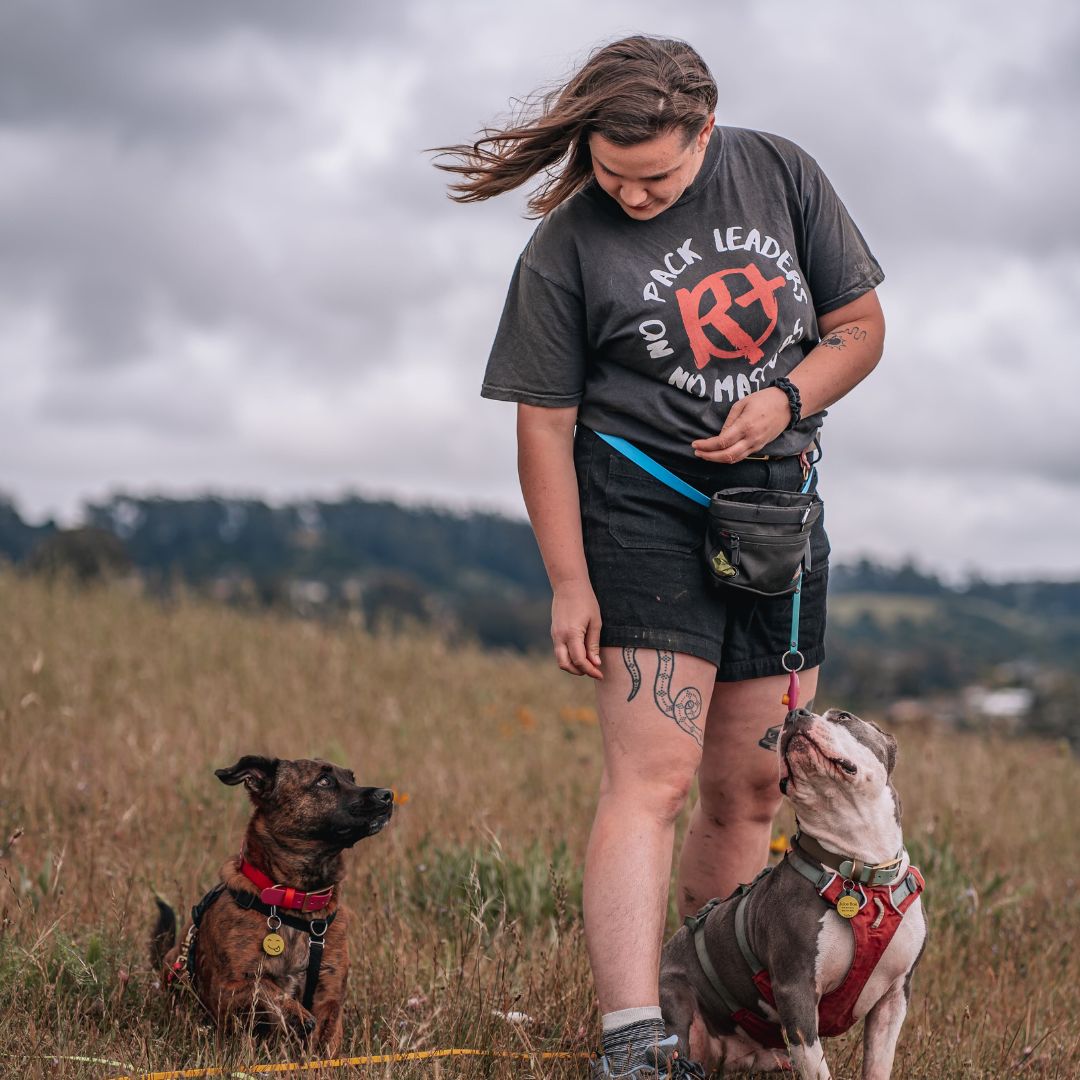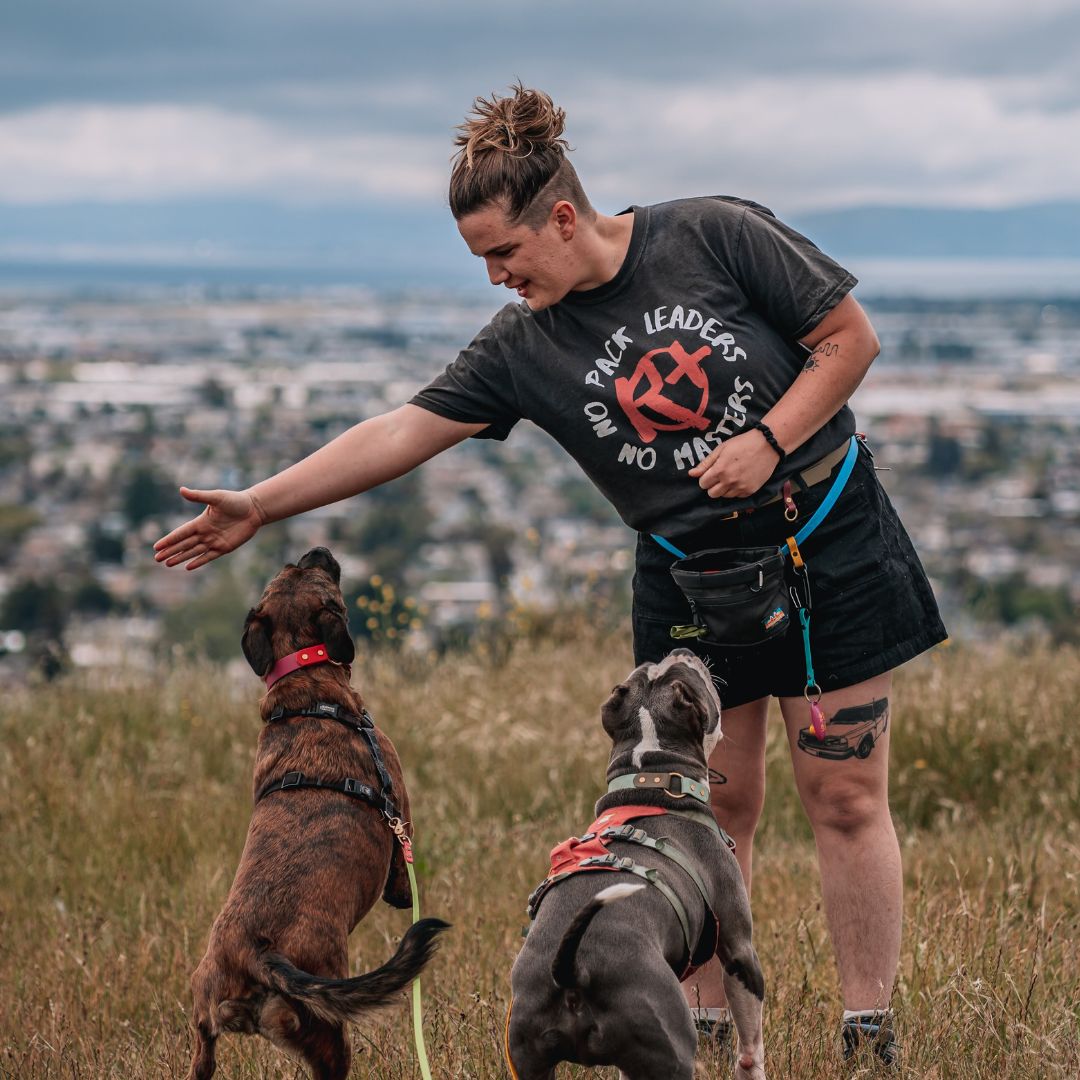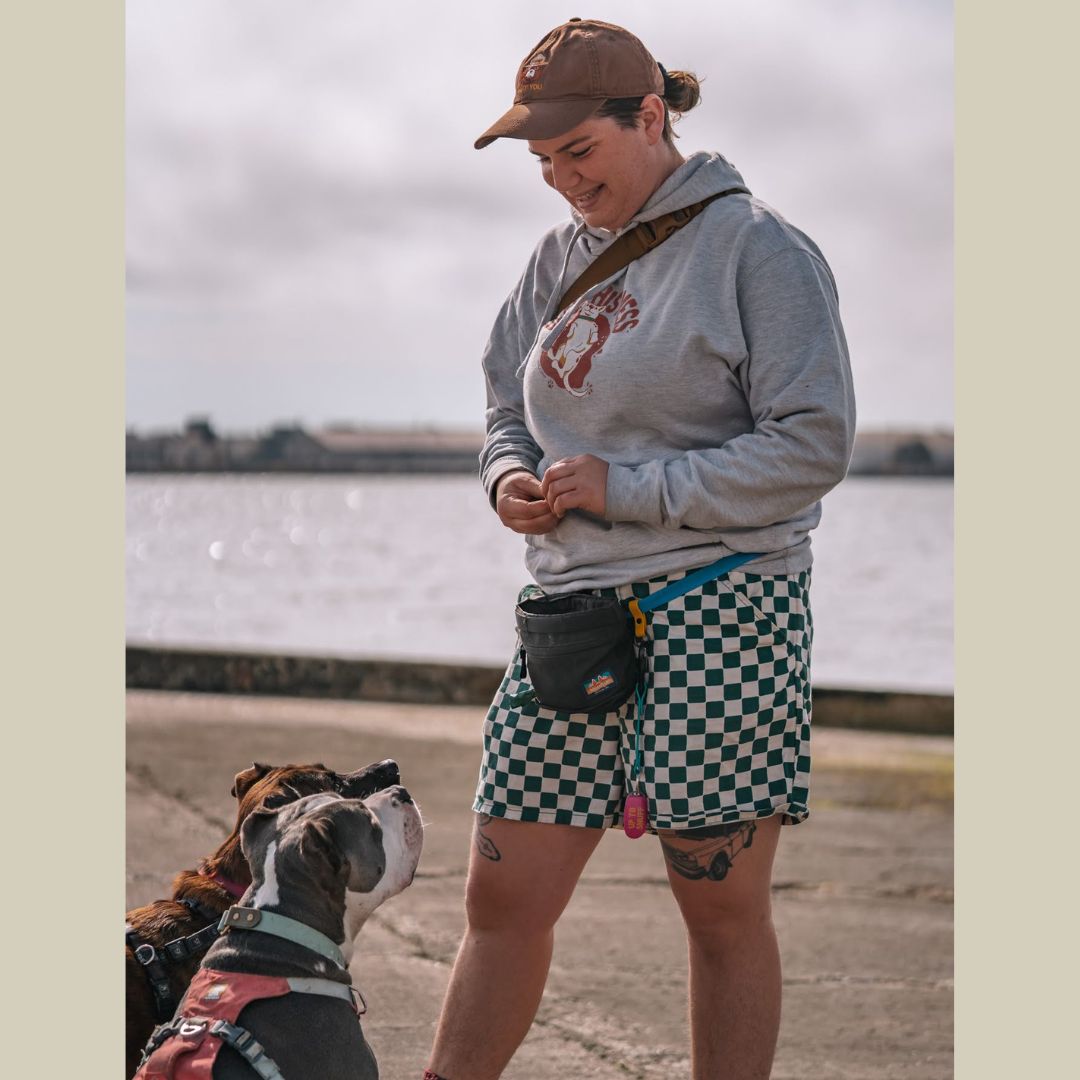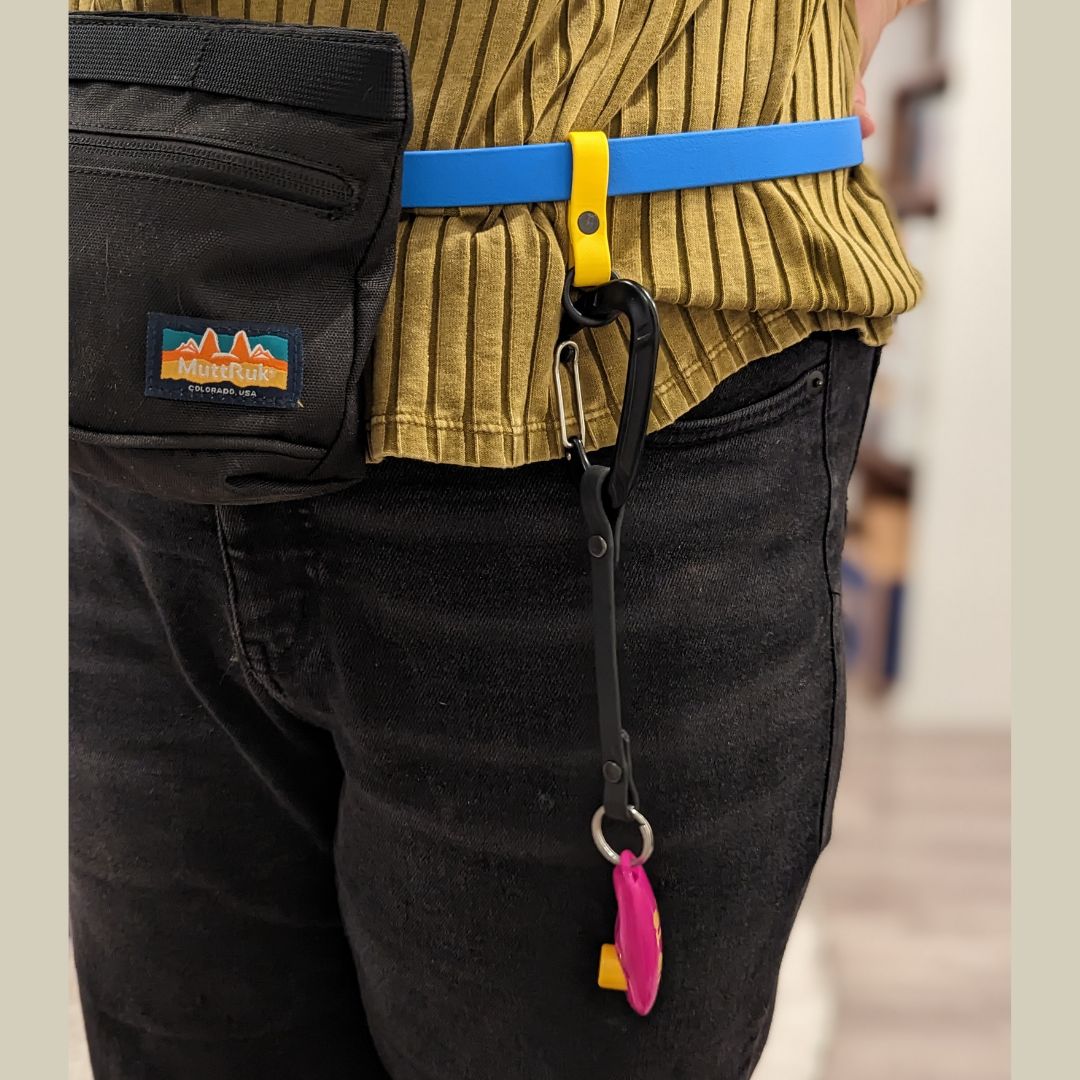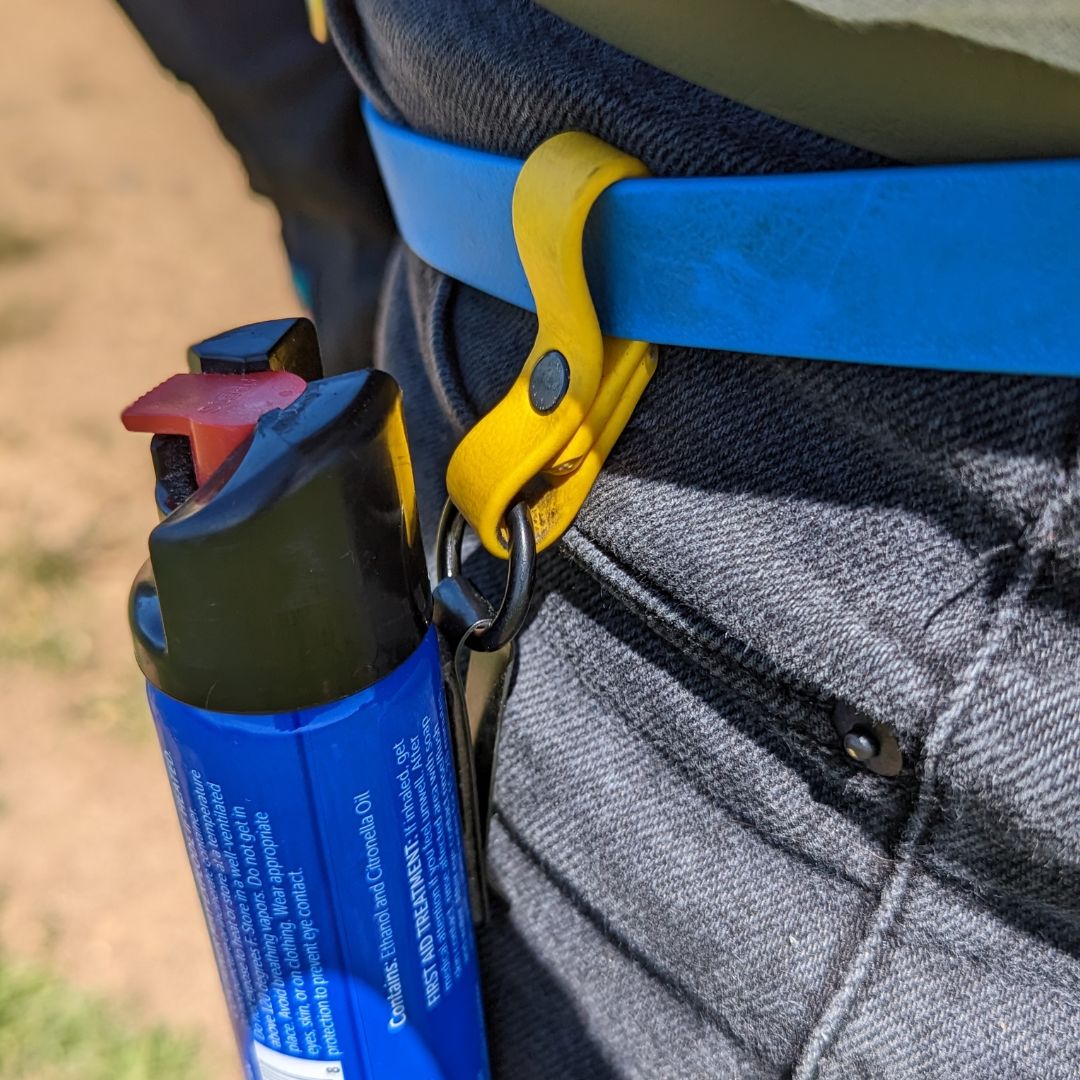 BioThane Utility Belt - Sport (Quick Release Buckle)
Our Sport Utility Belt is here! Use as a stand alone utility belt, or choose additional built in sliding O Rings for more function! Attach your Long Lines using our Long Line Keeper or clip your Leash to Waist Strap, Sport Keychain, portable water bowl, or anything else to make your walks a little easier.
Trainers and walkers - a utility belt is a fantastic way to keep all your goodies at the ready! Think Spray Shield, Clicker Strap, and your DooLoop. Our Utility Belt can even be used as a waist leash - clip your convertible handle around the belt or to the built in D ring, or use a carabiner to clip your leash handle to the waist belt.
Our Utility Belt is available in 3/4" and 1" widths and in multiple sizes. Choose your width, size, and quantity + color for optional built in sliding O rings. Note: due to the fixed hardware on both sides of the belt, sliding O Rings are built in and are not removable.
Belt Sizing: when sizing for a belt, we recommend that you select a belt size that is two inches larger than your waist size. For example, if you wear a size 34 pants, we recommend ordering a size 36 belt. You can also measure an existing belt from the sizing hole to the point where the strap meets the buckle. If you have any questions about sizing, or if you need a custom belt size not listed in the size choices, just contact us!  

Our products are made from BioThane, a coated webbing manufactured in the USA that is lightweight, waterproof, odor proof, antimicrobial, and easy to clean. Your  BioThane gear will hold up over years of use and will get softer and more pliable over time.
Our products are guaranteed against defects in materials or workmanship. For more details, see our Returns + Warranty Policy. For more information and care instructions, please see our FAQs.
Lifestyle Photos featuring Ali Sutch of Up To Snuff, photographed by @arc.and.company.
BioThane Utility Belt - Sport (Quick Release Buckle)