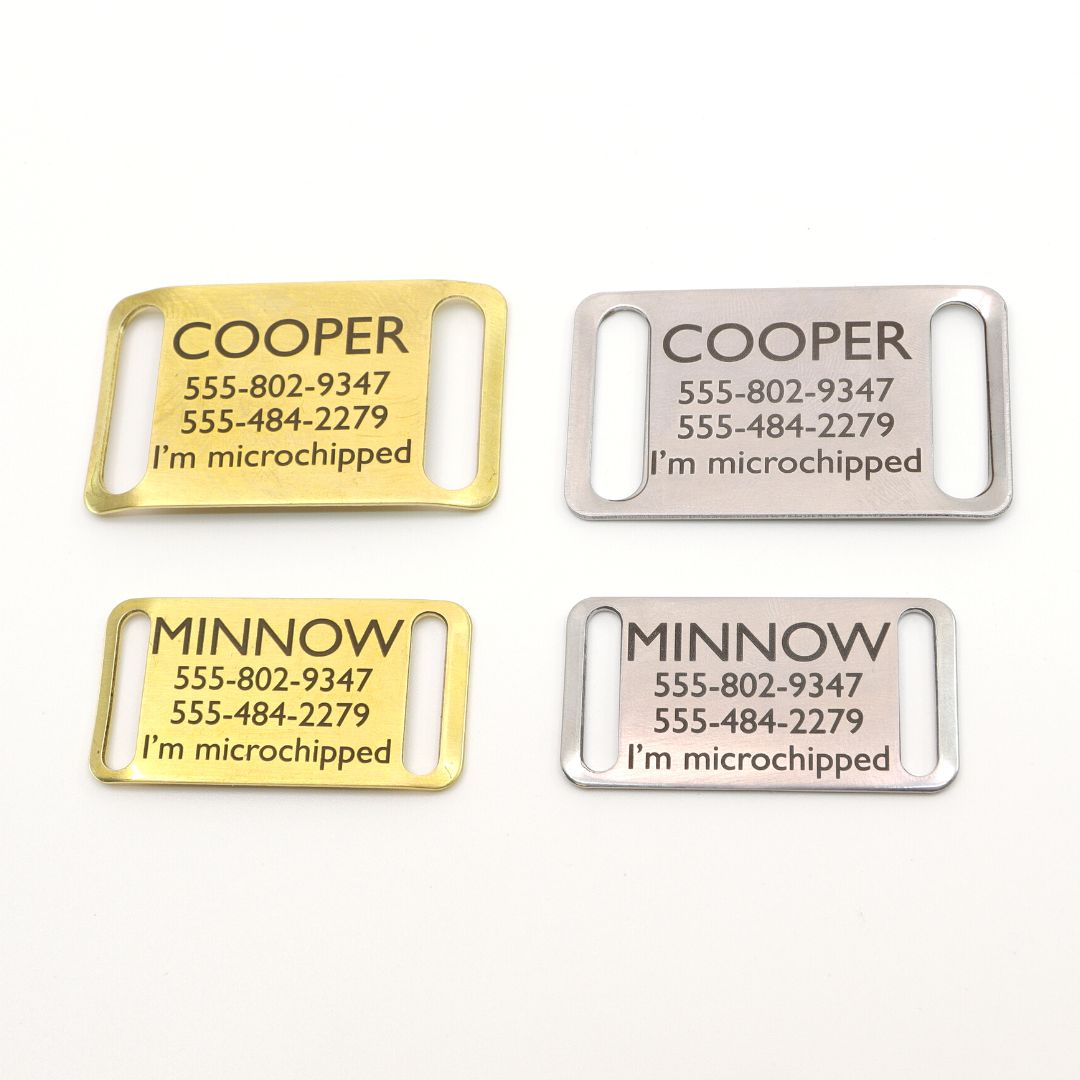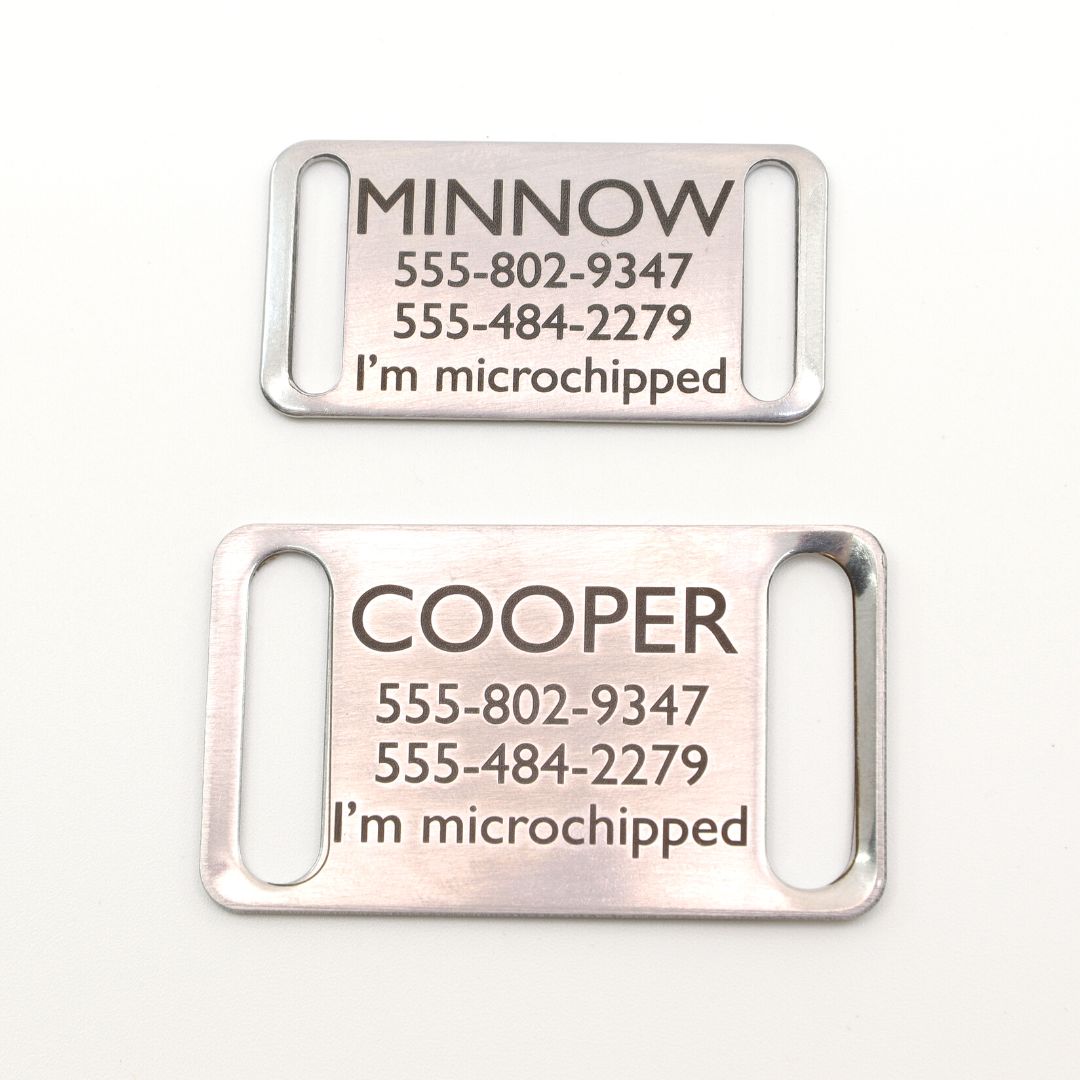 Our Slide On ID Tag can be added to any Classic Brass Collar, or any tongue and buckle style collar. Note - this tag will NOT slide on to any of our Sport Collars, or onto any any quick release collar that has fixed hardware on both ends. Tags are molded slightly to fit the curve of your dog's neck. Available in solid brass or stainless steel, and sized to fit 3/4" or 1" material. Add up to four lines of text (15 characters max per line); four fun font options to choose from. For more examples of what the text options look like, view the images on our Classic Dog ID Page. 
Choose your size and material, and then add your desired text for the front of the tag. Add up to four lines of text, 15 characters per line. Leave lines of text blank if you do not need them. Please triple check text you enter before placing your order. ID Tags are not eligible for return for any reason unless we made a mistake when engraving your tag. 
Brass can develop a patina over time and with exposure to the elements. Make sure to rinse your collar and tag in fresh water after a trip to the beach. Wash your collar and tag with mild soap and water periodically, using a toothbrush or a sponge to clean around where the ID tag connects to the collar. If you would like to brighten your brass hardware, make a paste with lemon and baking soda, apply with a cloth, let sit for a few minutes, then rinse with warm water. 
Production lead time on ID tags and ID tag collars is currently 1-2 weeks. If you order one of these items along with other items in our shop, your entire order will ship together once your ID tags are ready. 
Quiet Quality Tag
Well made, looks great. Our pup has several collars, so I bought one of these to easily slide from one to the next when switching them up. The only thing I didn't notice at the time of ordering is that it won't work on a quick disconnect collar and only works on the tongue and buckle, which is stated in the description. (can't slide it over the clasp/hardware - makes sense! lol).
What a great idea Dawn! Glad you are loving your new ID Tag!
High quality tag
The tag is attractive and well designed; fits our dog's collar perfectly. The slight curve is well-thoughtout; in our dog's instance, a slightly greater curvature would be ideal, but we understand that this has to meet all neck diameters...and you made the best choice.
Thank you Lois! If we curve too much it won't fit in the machine for a clean engraving. We do try though :) Thank you again!
High quality and low profile ID tag
We love these slide on tags! They stay in place on our biothane collars and don't get tangled in our pup's hair (or make noise) like other tags we've had. They also look so polished and there are so many fun ways to customize the text/design. If you can't decide, buy a few variations like we did :joy:. Like everything from HTH, they are incredibly high quality.