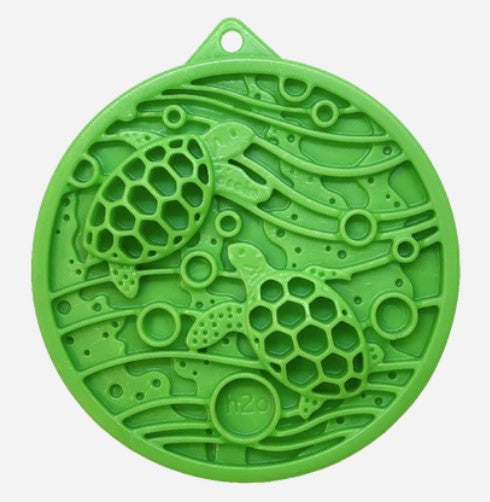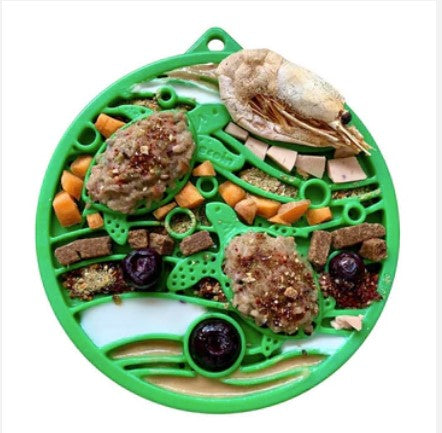 SodaPup Dog Enrichment Lick Mat - Snacking Coin
SodaPup's bright green snacking coin with an adorable turtle motif is the perfect size for a snack or for small dogs! This snacking coin is also great to take for enrichment on the go. Spread soft foods on the surface and let your dog get busy licking the goodness out of the nooks and crannies! Built to last from durable, non toxic materials, perfect for those dogs that love to chew up their mats. 
Made in the US from non toxic, FDA compliant materials. Dishwasher safe. 
Size: 5" diameter, 0.25" thick. 
Weight: 4.6 oz.
Best for dogs (or cats!) 15-80 lbs/7-36 kg.
SodaPup Dog Enrichment Lick Mat - Snacking Coin