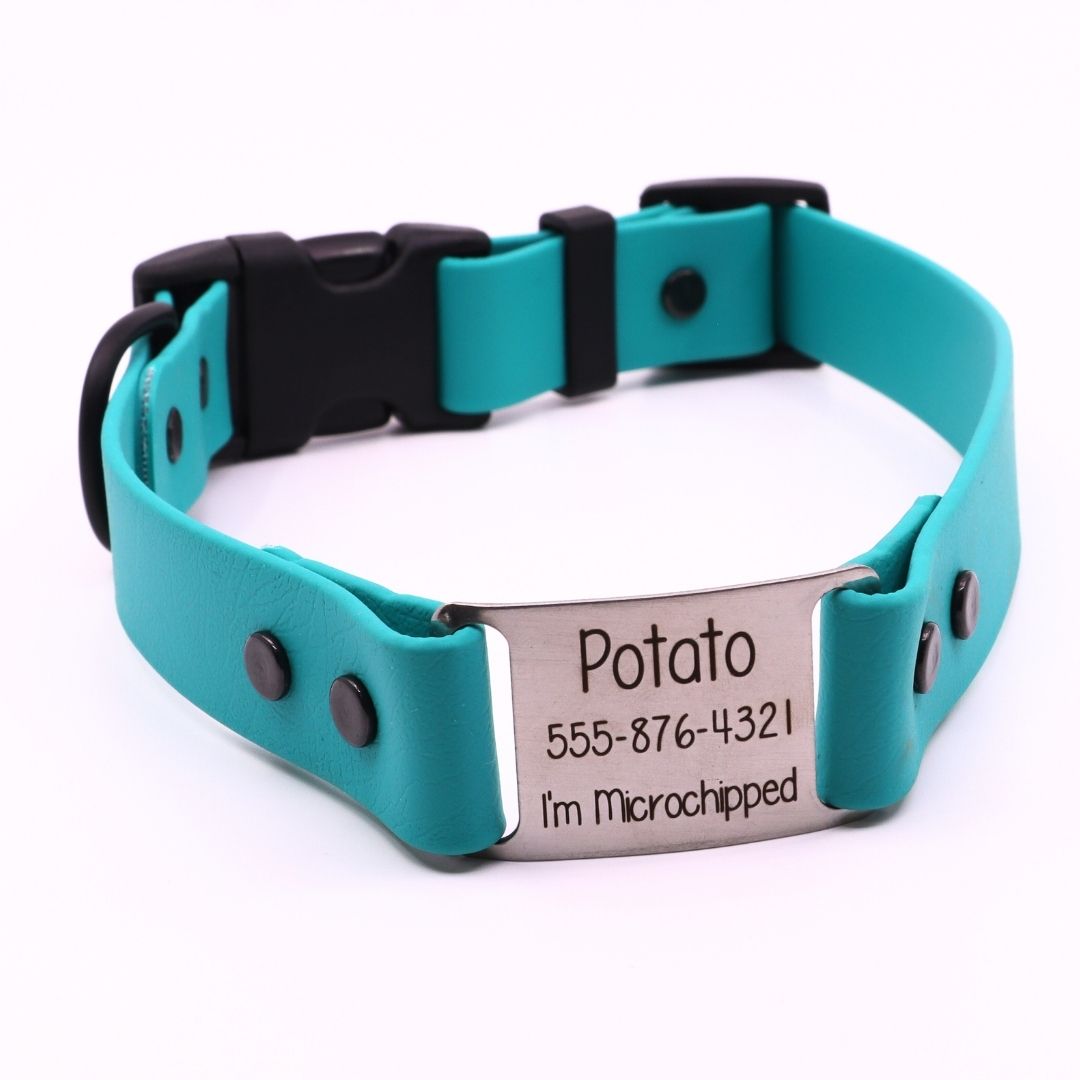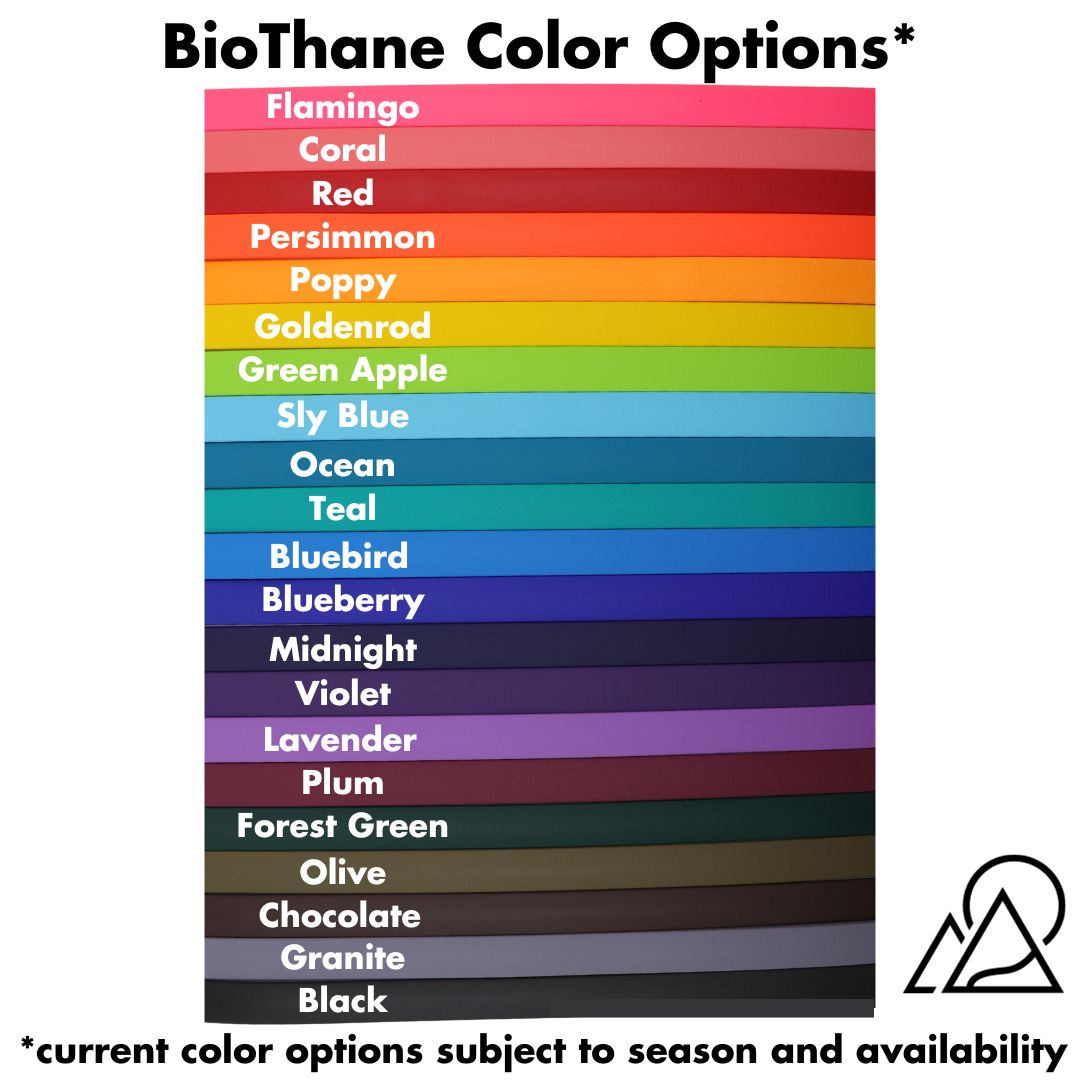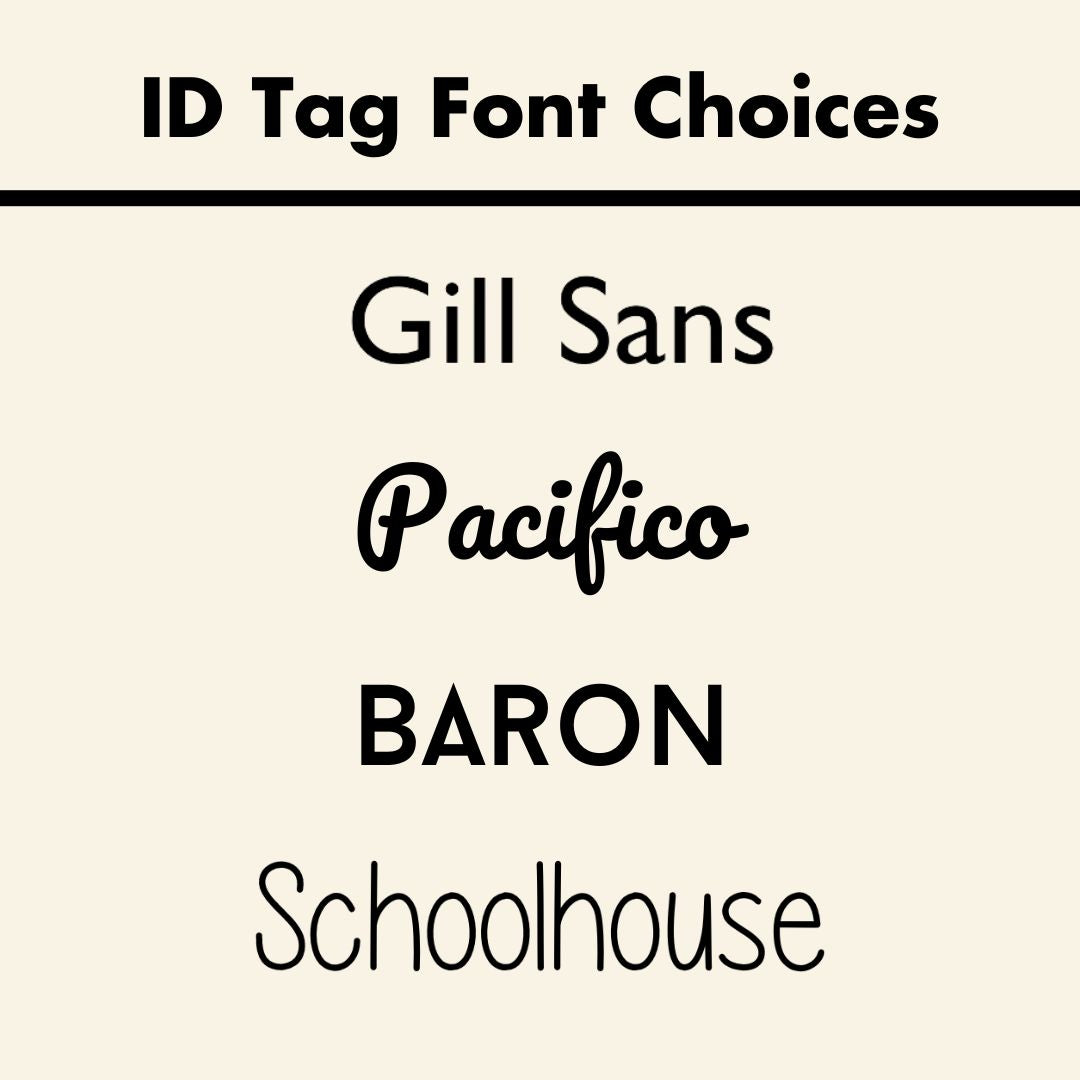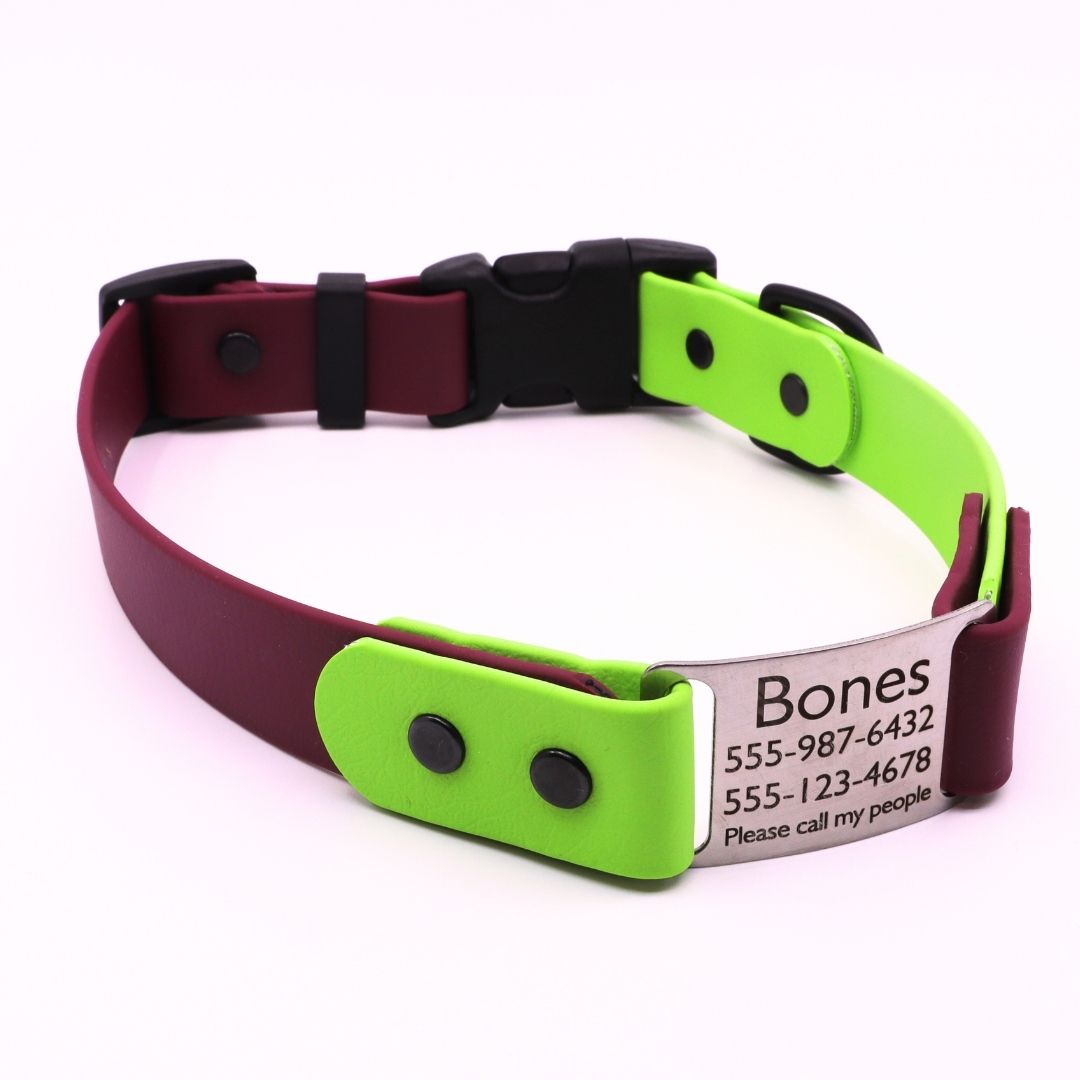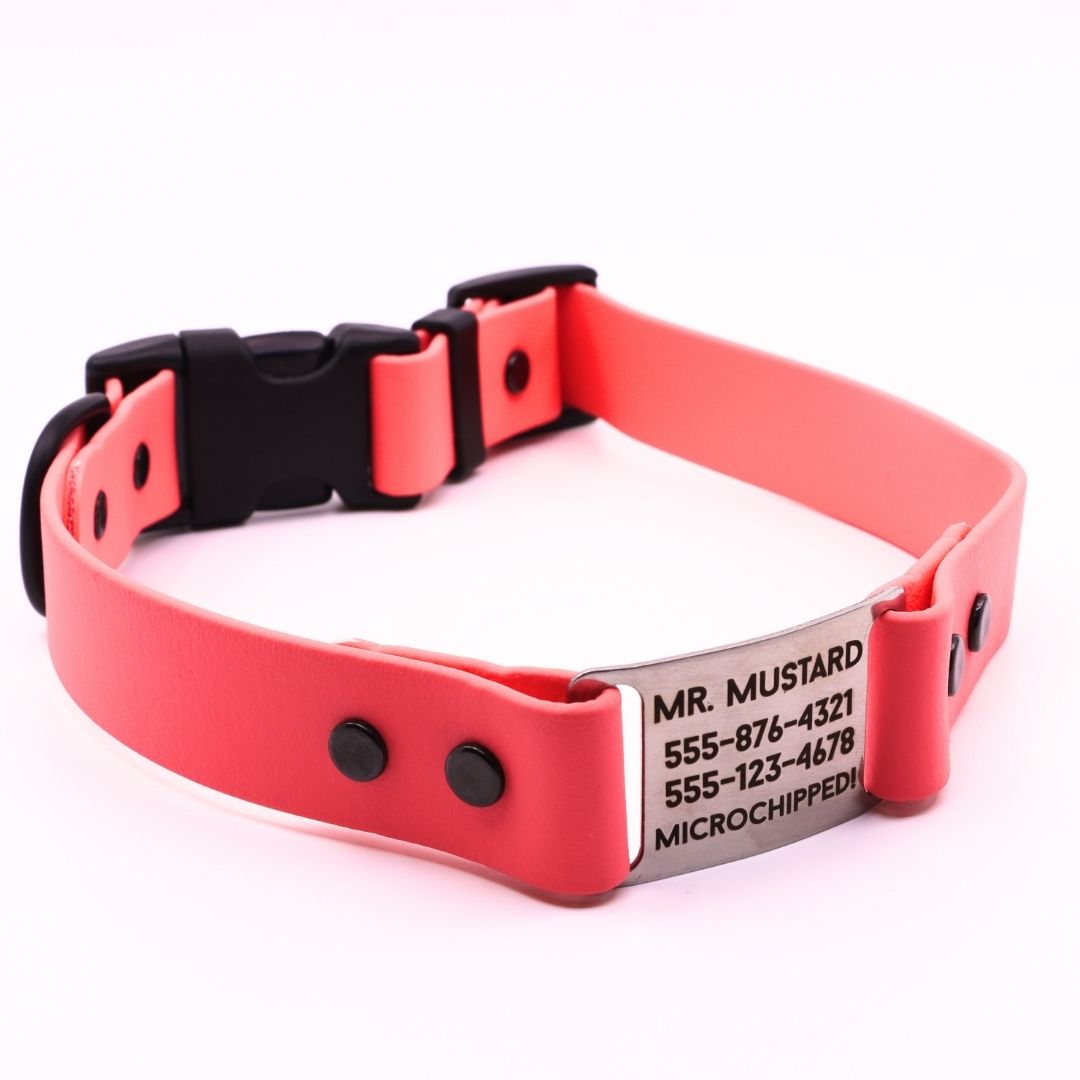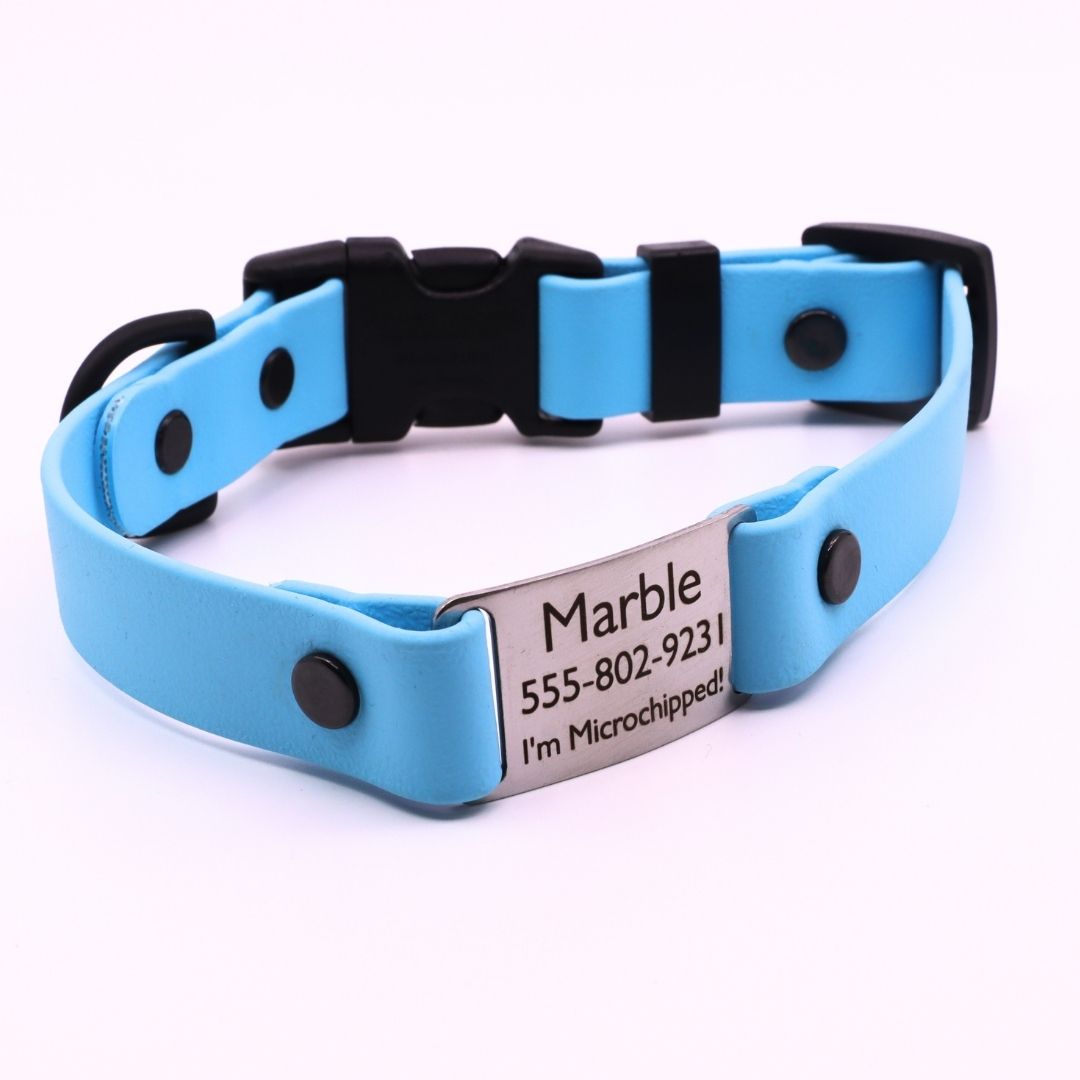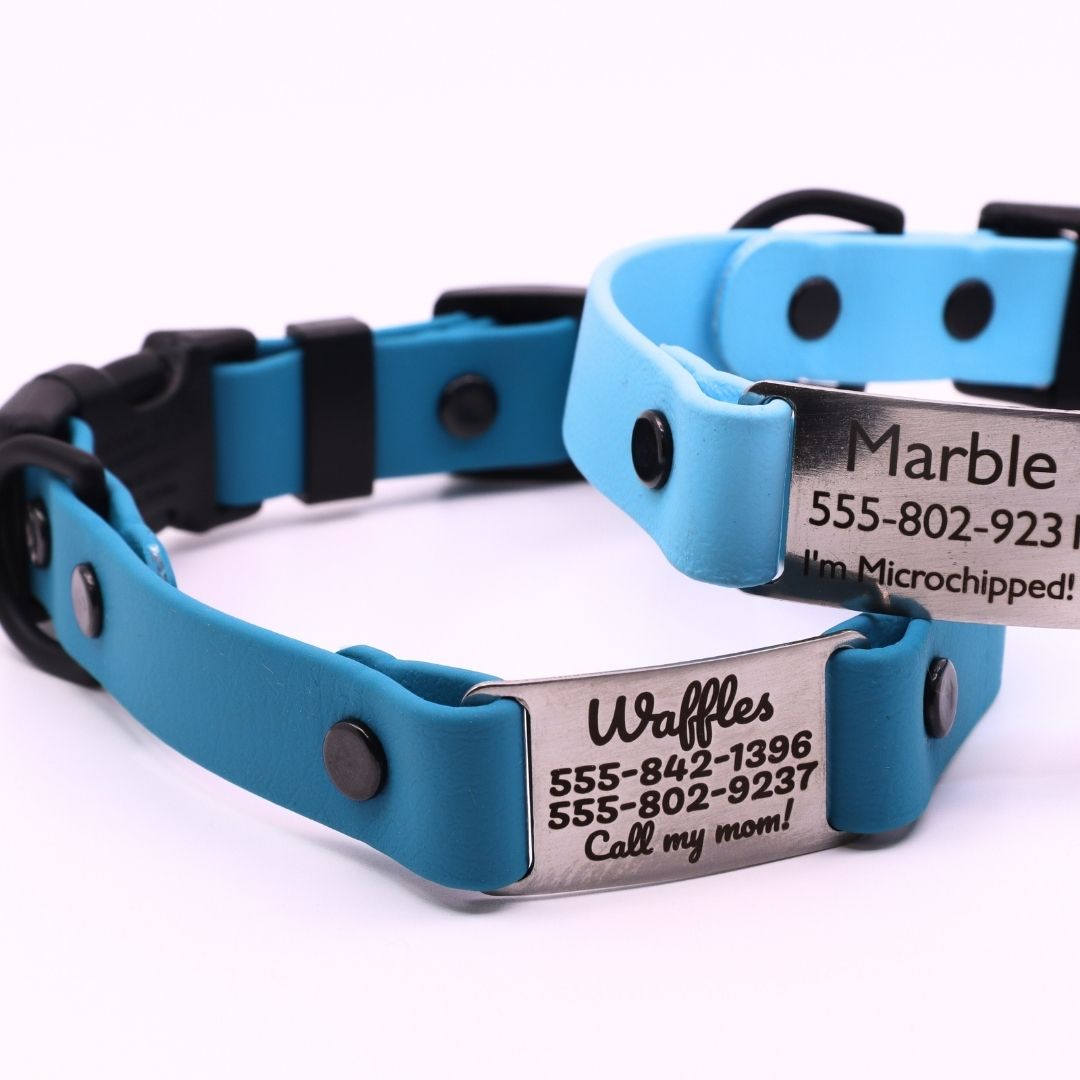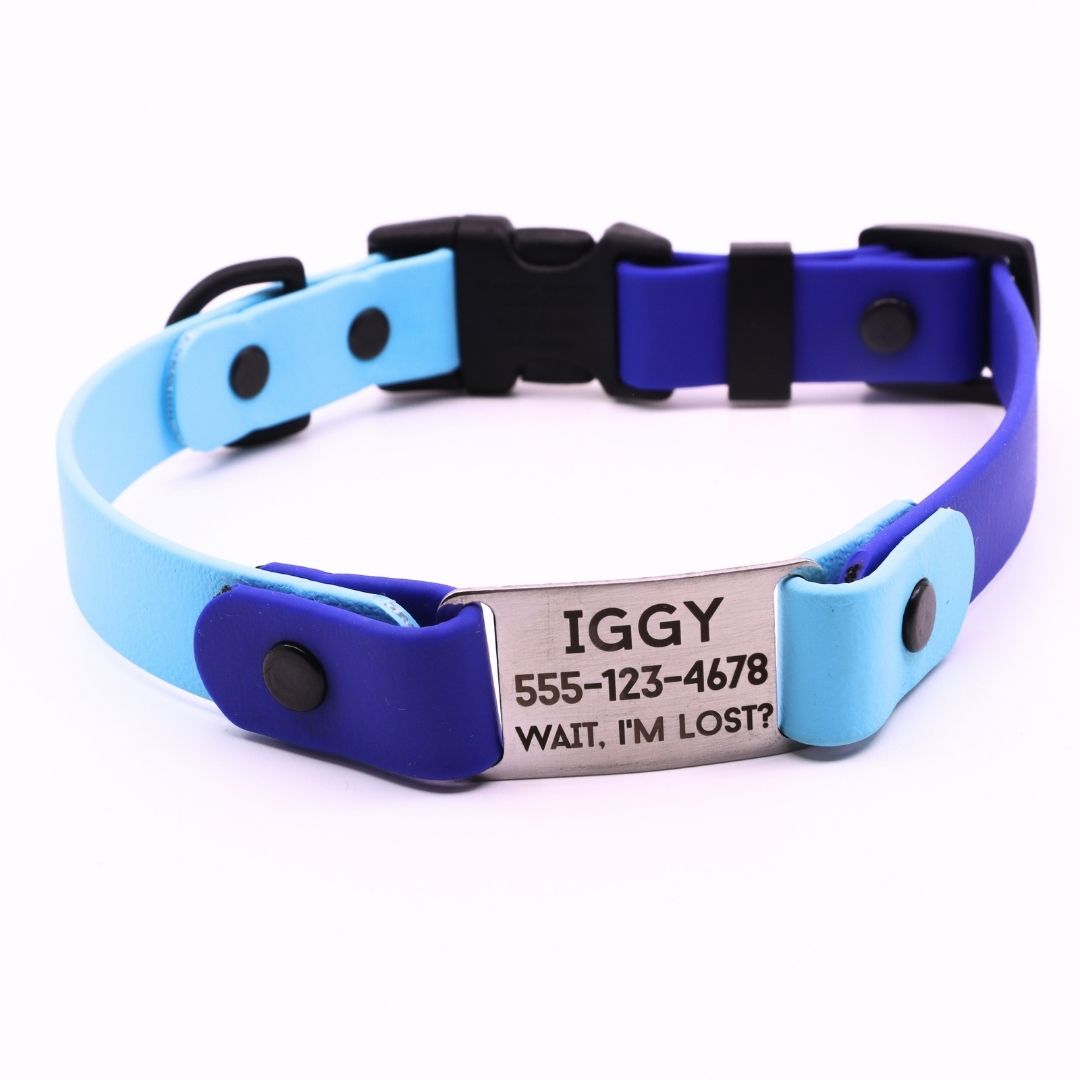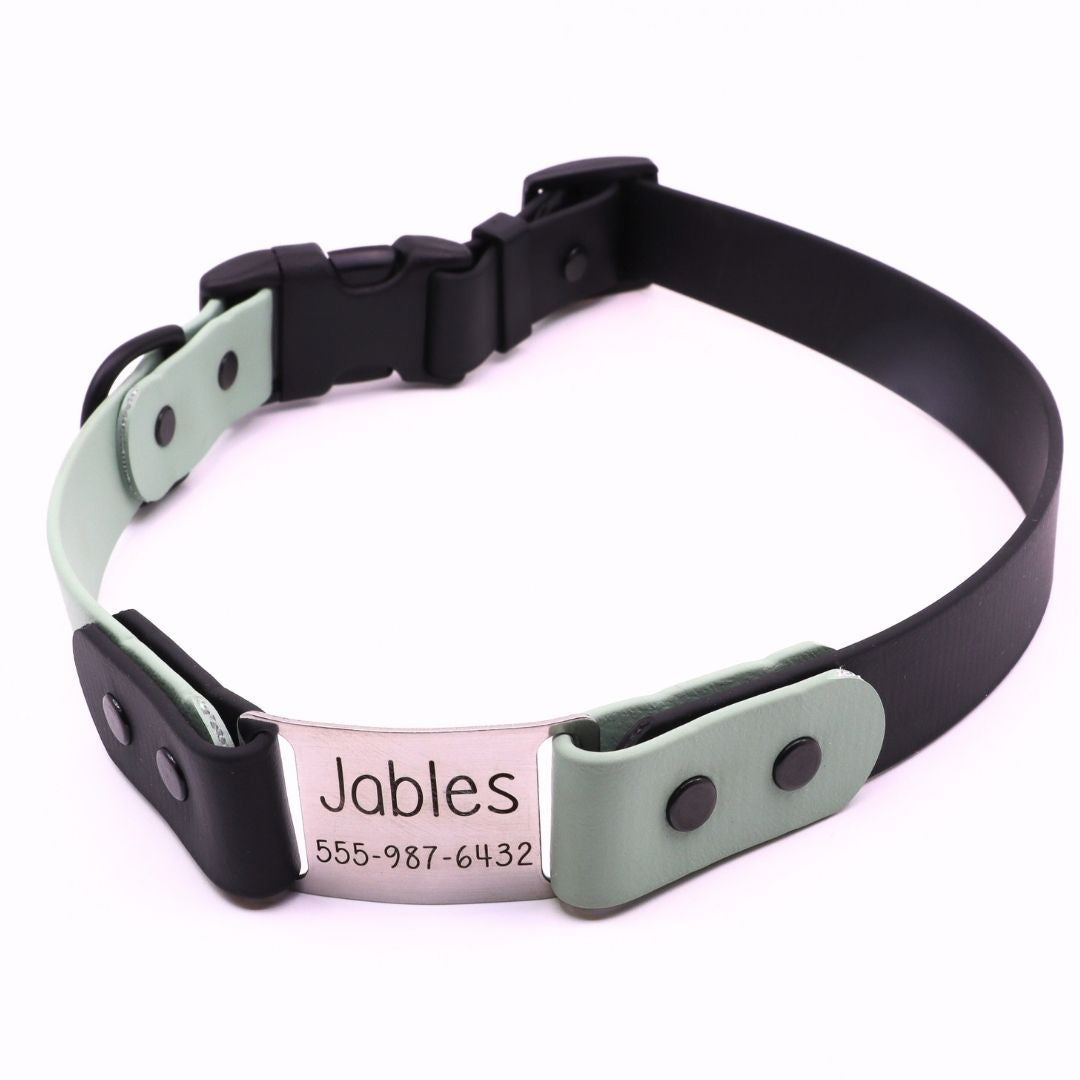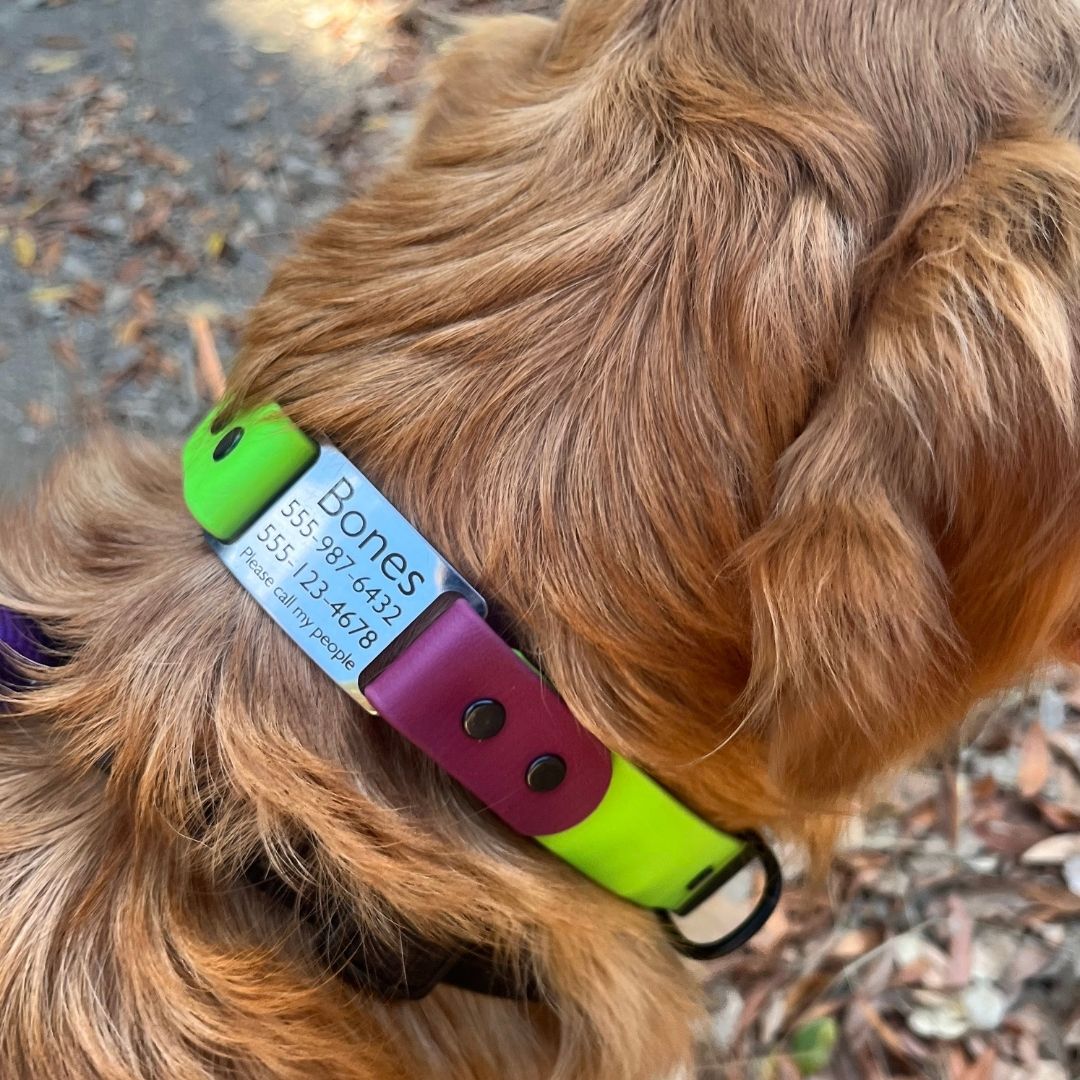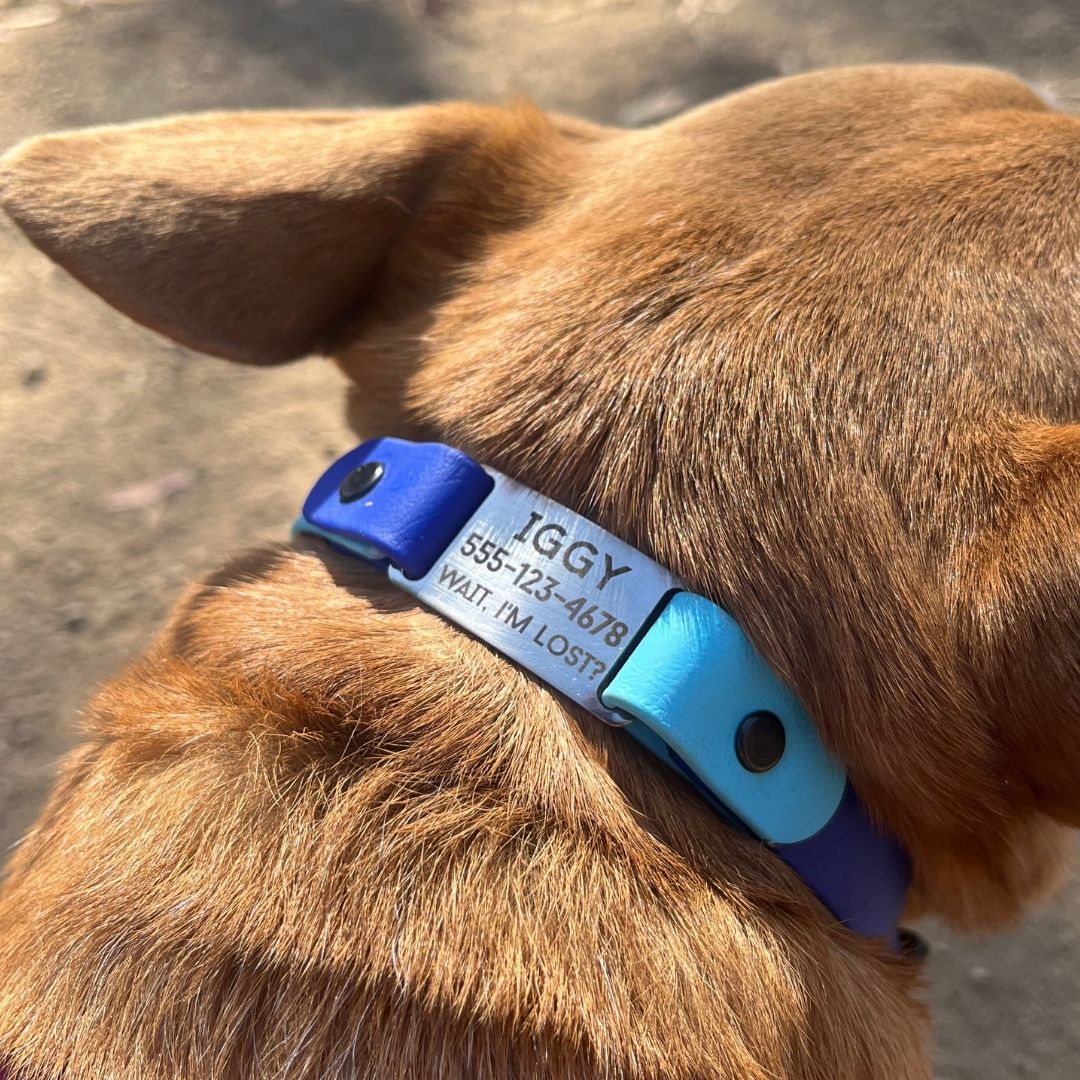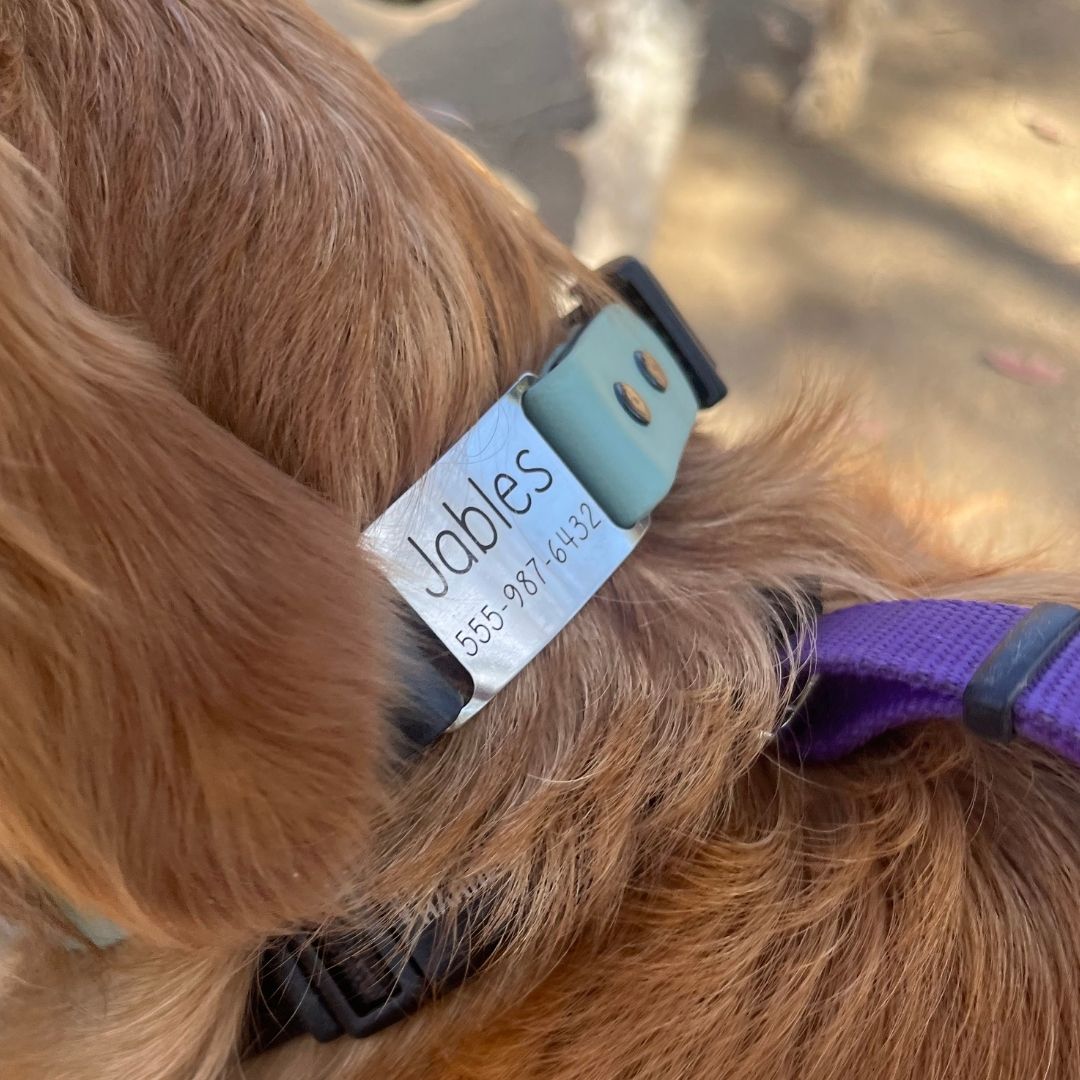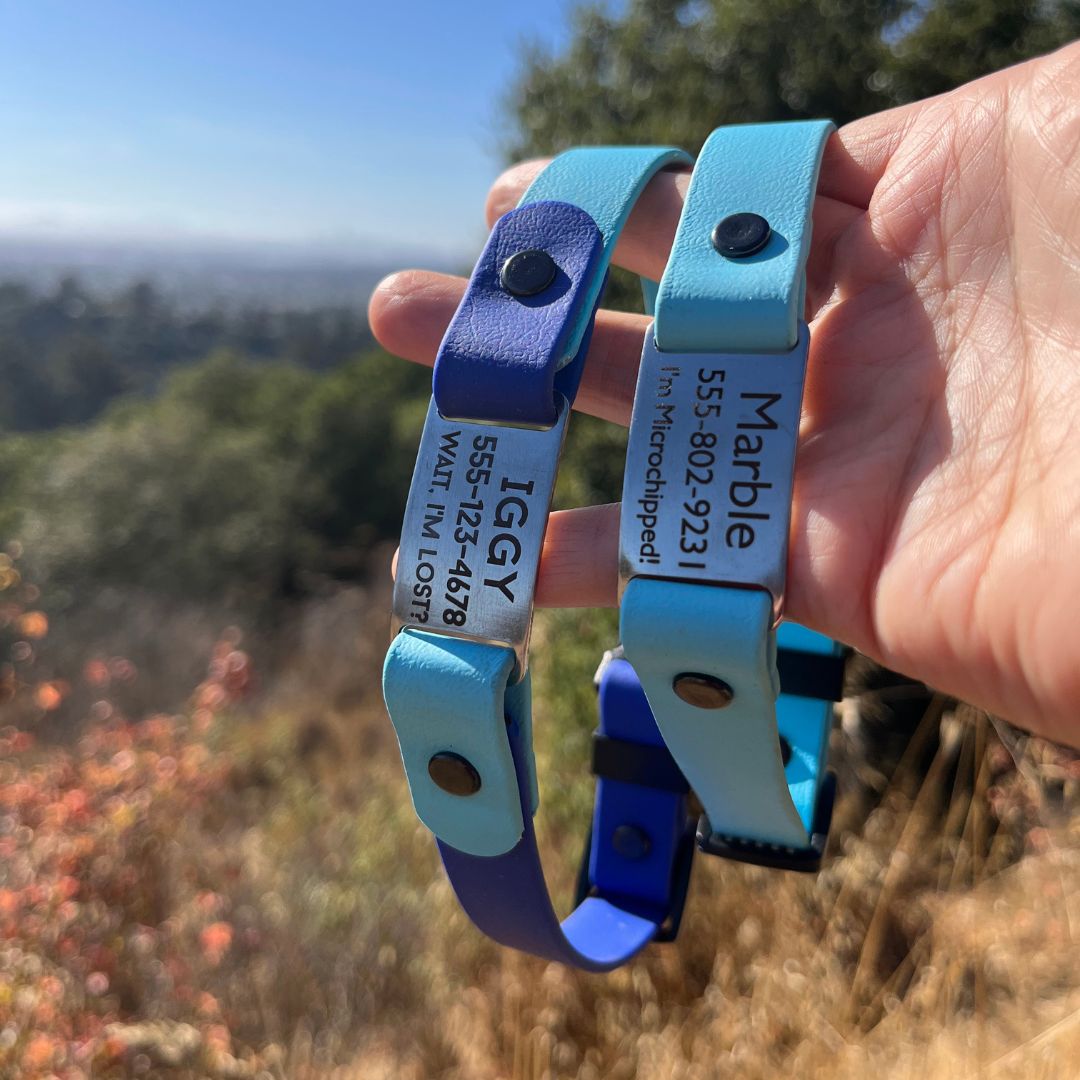 BioThane ID Tag Collar - Sport (Quick Release Buckle)
Tired of loud dangling tags? Introducing our Sport ID Tag Collar! This collar integrates a beautiful stainless steel ID tag into the collar, opposite a high quality Duraflex quick release buckle. Tag includes long lasting laser engraving of up to 4 lines of text, with up to 18 characters per line. Tags are molded slightly to fit the curve of your dog's neck. Small and Medium collars have a single rivet on either side of the ID tag while Large and XL collars have two rivets on either side of the ID tag. 
Available in Single Color or fun Two Tone designs ($8 extra). To order, select your collar size, main color, and, if desired, choose a second color under the "Make Mine Two Tone" option. Then, choose your desired font and fill in your desired text in the text boxes. Please note that "Baron" is an all caps font, lowercase letters are not available in this font. 
Please review the sizing chart and carefully check your dog's neck measurement before ordering. Watch this video for tips on how to size your dog for a collar. Your dog's neck measurement should ideally fall in the middle of the sizing range of the collar you order. If you need assistance with sizing, or need a custom size, please contact us and we'll be happy to help!  Please note that, due to the ID tag being built into the collar, sizing is different from our standard Sport Collar sizing. We are unable to make Sport ID tag collars smaller than 13". 
Please triple check both your dog's collar size and the text you include for your dog's ID tag before placing an order. We will engrave the text on your tag exactly as shown in the text boxes you fill out. Note: Due to their custom nature, ID Tag Collars are not eligible for return unless we made a mistake when engraving your tag. 
Simple cleaning and maintenance should keep your gear looking and functioning great for years to come. Wash your collar with mild soap and water periodically, using a soft towel or a sponge to clean around where the ID tag connects to the collar. Always rinse your gear with fresh water and dry after a trip to the beach. For more information and care instructions, please see our FAQs. 
Our products are guaranteed against defects in materials or workmanship. For more details, see our Return + Exchange Policy. Please note that biothane is not chew proof and your dog should never be left unattended wearing a leash or long line. Remember that you are responsible for the safety of your dog, no matter what type of equipment you use. For more information and care instructions, please see our FAQs.
BioThane ID Tag Collar - Sport (Quick Release Buckle)