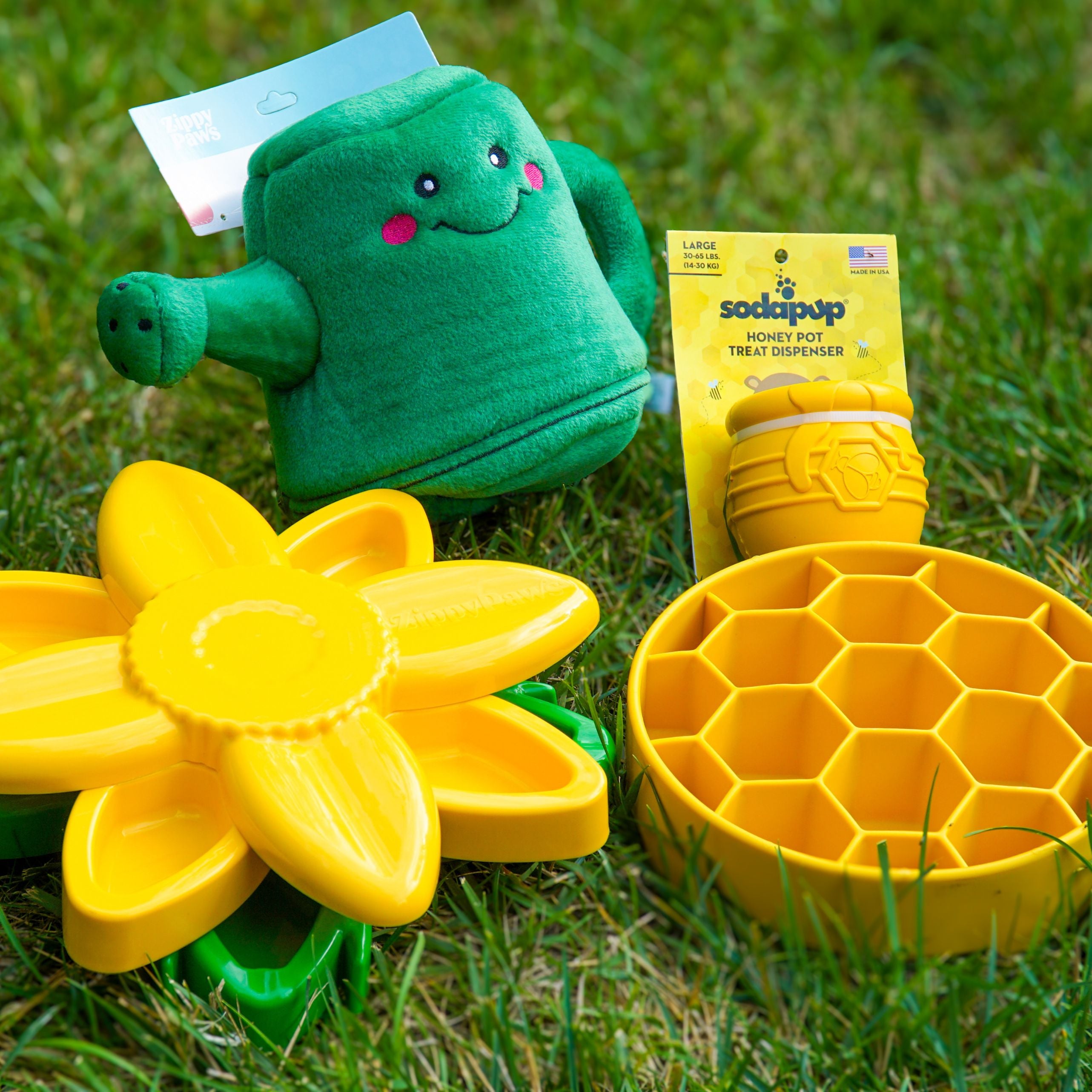 Encourage your pup's green paw with this adorable Garden Bundle!
Includes a Soda Pup Honey Pot treat dispenser, Soda Pup Honeycomb Slow Feeder Bowl, Zippy Paws Watering Can Burrow Toy, and a Zippy Paws Sunflower Puzzler! 
Perfect for the dog lover in your life who also loves to garden 🌼
Consider adding a BioThane Leash or Collar in Goldenrod or Poppy to complete your bundle!
Our bundles come packaged in a box with crinkle paper - perfect for gifting and ready to repurpose into a snuffle/shreddy box for your pup!