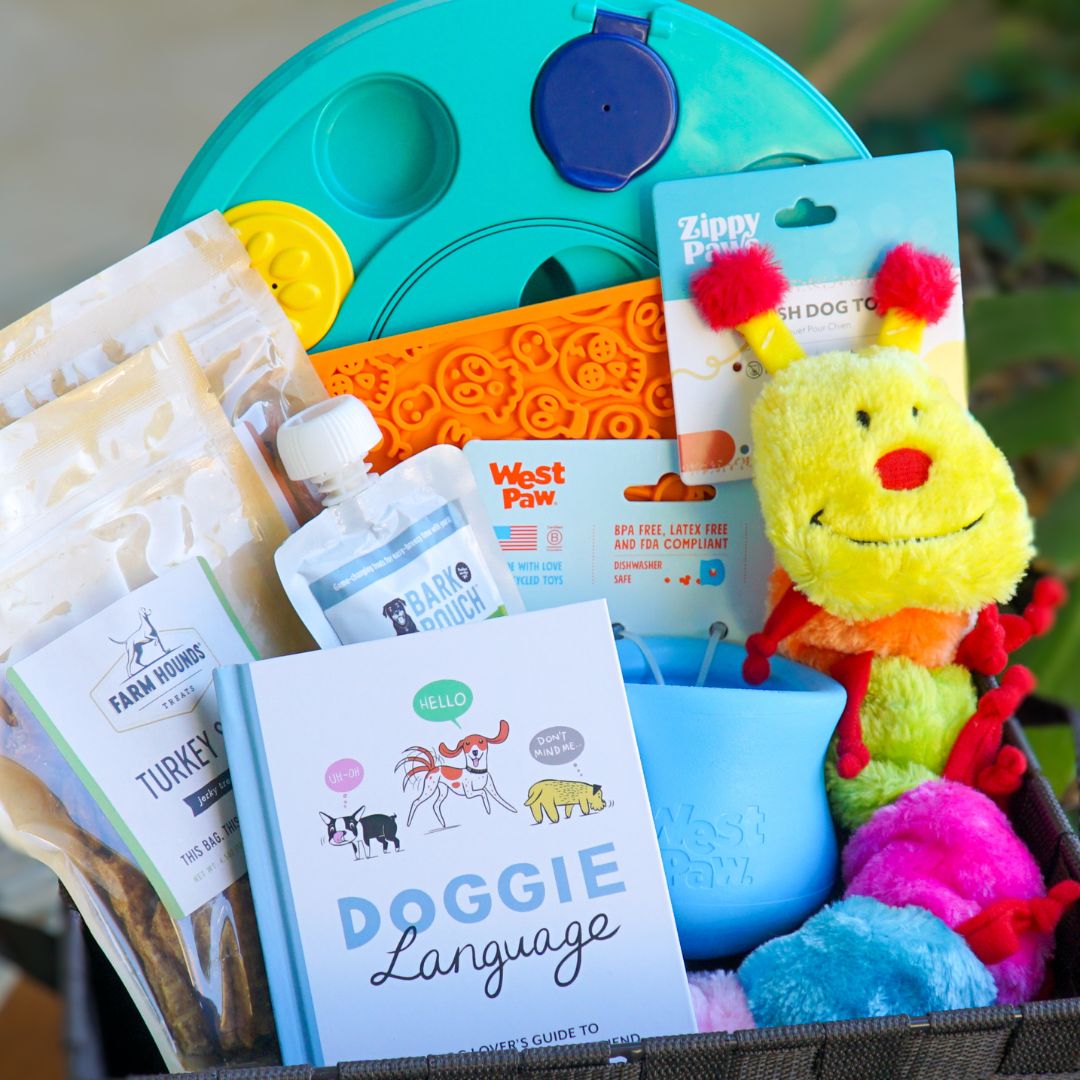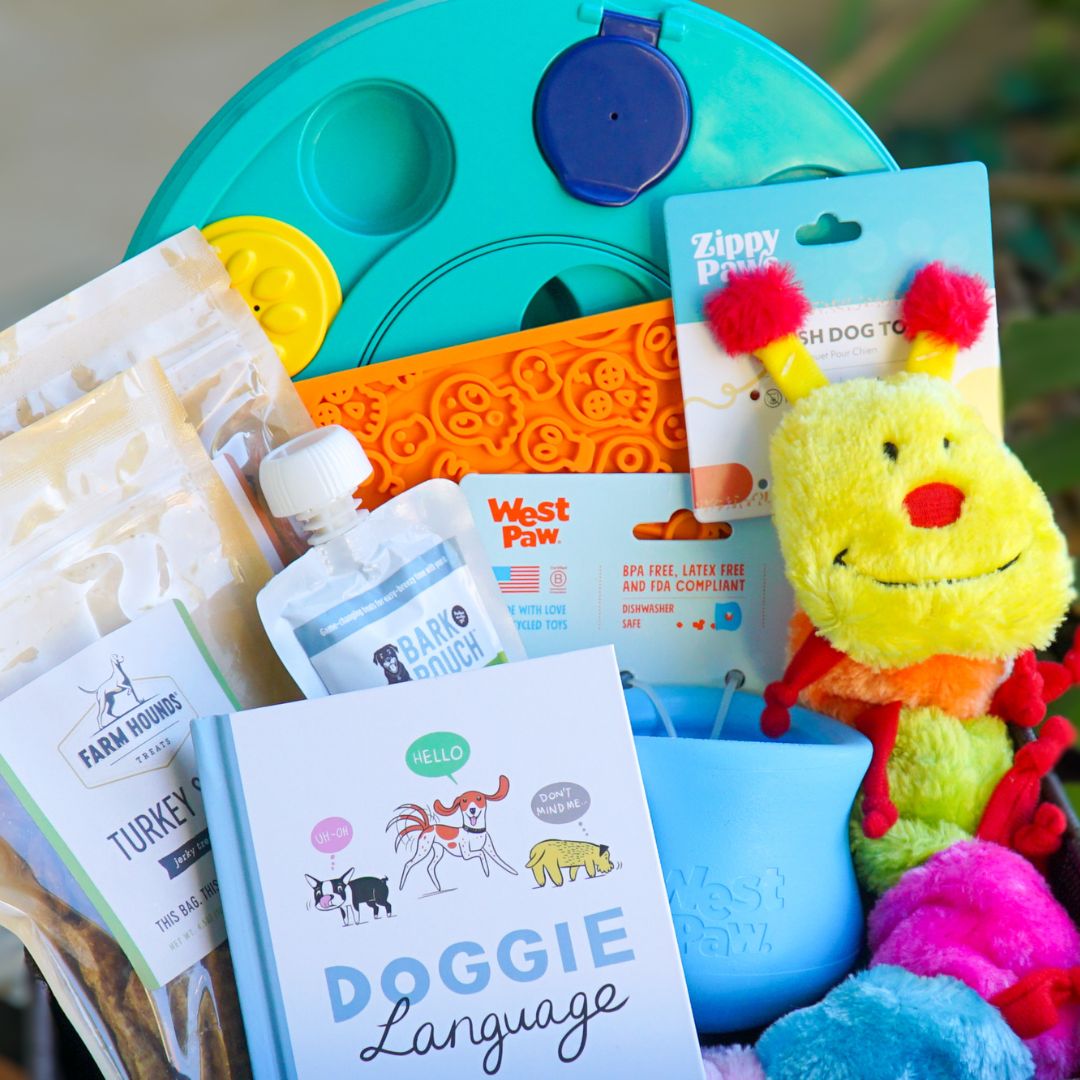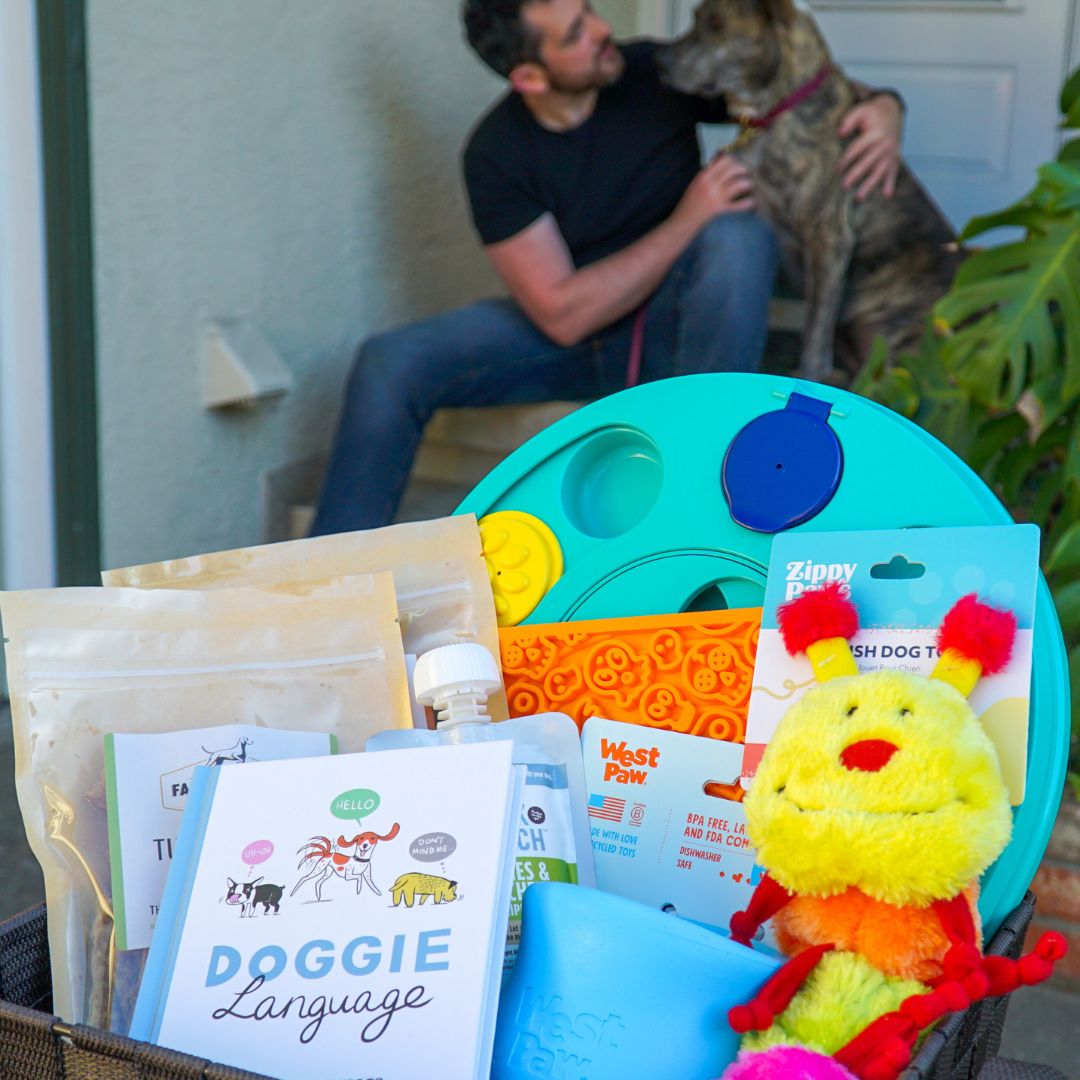 Our Welcome Home Bundle is packed with all of our favorite treats, toys, and enrichment items to help your new pup feel right at home! Our Welcome Home Bundle also makes a fantastic gift for a friend welcoming a new pup, or for anyone new to the world of enrichment or positive reinforcement training!
Included: 
SodaPup Dog Enrichment Lick Mat - Zombie Design
West Paw TOPPL Puzzle & Treat Toy for Dogs - Aqua Blue
ZippyPaws Smarty Paws Dog Puzzler
Zippy Paws Caterpillar Squeaky Dog Toy
Farm Hounds Turkey Strips
Farm Hounds Pork Hearts
Bark Pouch - Sardines & Cream Cheese Recipe Squeeze Pouch
Doggie Language Book: A Dog Lover's Guide To Understanding Your Best Friend
Our bundles come packaged in a box with crinkle paper - perfect for gifting and ready to repurpose into a snuffle/shreddy box for your pup!