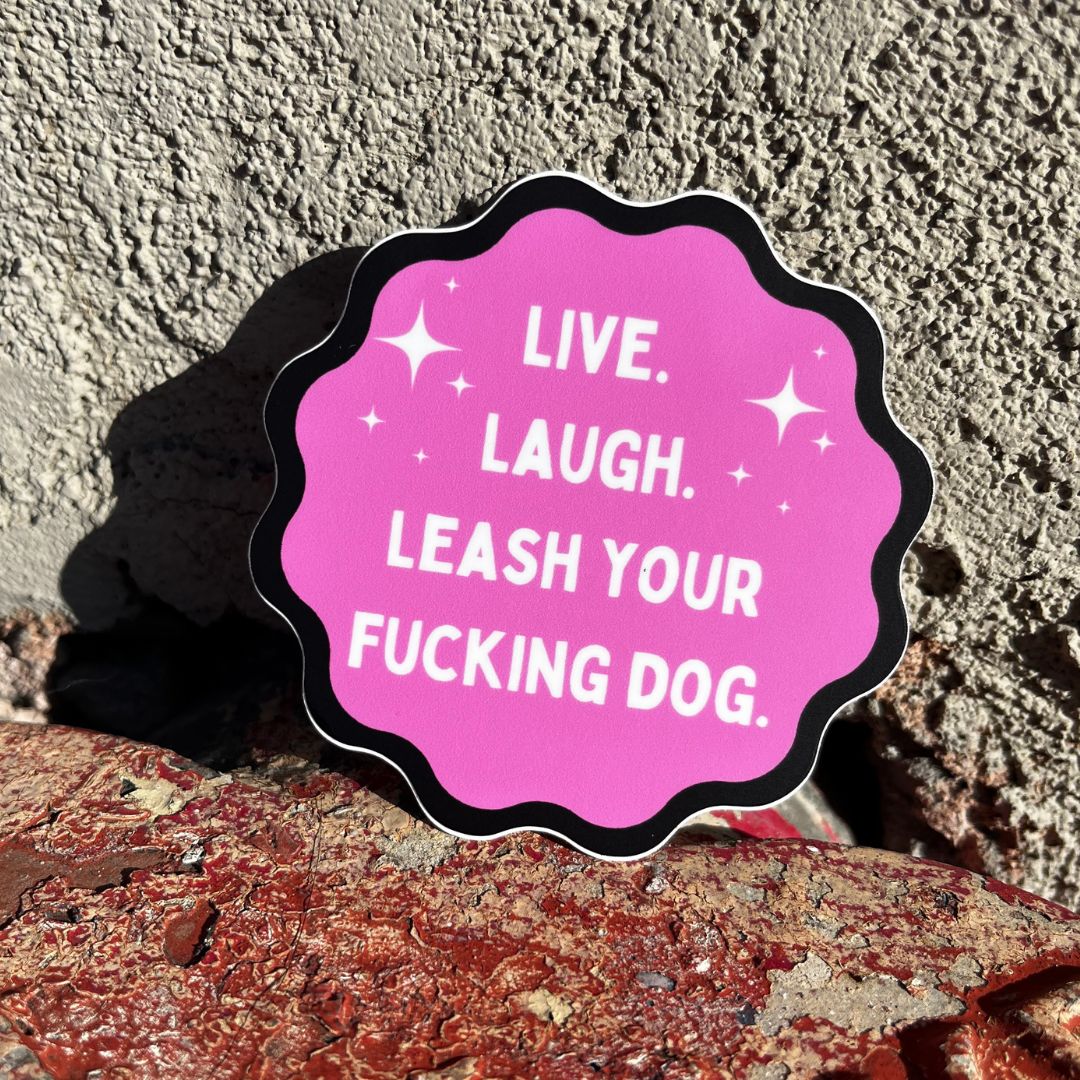 Live, Laugh, Leash Sticker - Pink w/Black Border
A favorite design of ours in a new colorway, bright pink with white text and a black border!
We all know how frustrating it can be when fellow dog guardians don't respect leash laws. Show them how you feel with this sassy sticker!
Approx 3" diameter, long lasting vinyl with a matte finish. Perfect for your laptop, water bottle, or car!  
Live, Laugh, Leash Sticker - Pink w/Black Border