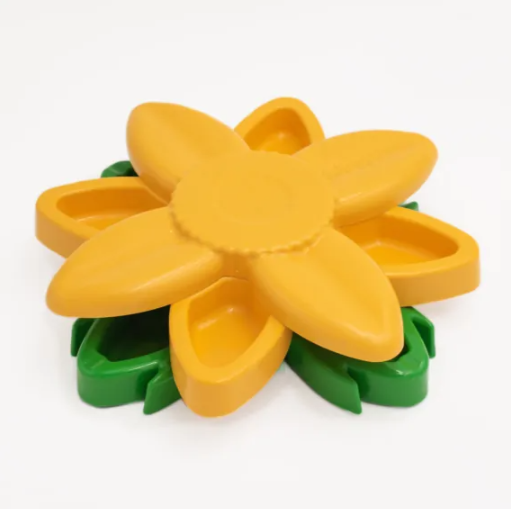 ZippyPaws Smarty Paws Dog Puzzler - Sunflower
Empower your furry friend with the SmartyPaws Puzzler Sunflower from ZippyPaws. An exciting addition to our enrichment collection! This innovative toy is designed to enhance problem-solving skills while making treat or kibble time a delightful and engaging experience.
The SmartyPaws Puzzler Sunflower boasts three tiers of rotating levels that can securely hold up to 1 cup of food or treats. As your pup plays with this delightful sunflower-shaped puzzle, they'll stay entertained and mentally stimulated. 
Non-slip base to prevent sliding. Dishwasher safe. 
Size: 11" diameter x 3" tall  
Capacity: 1 cup
Weight: 14 oz
ZippyPaws Smarty Paws Dog Puzzler - Sunflower