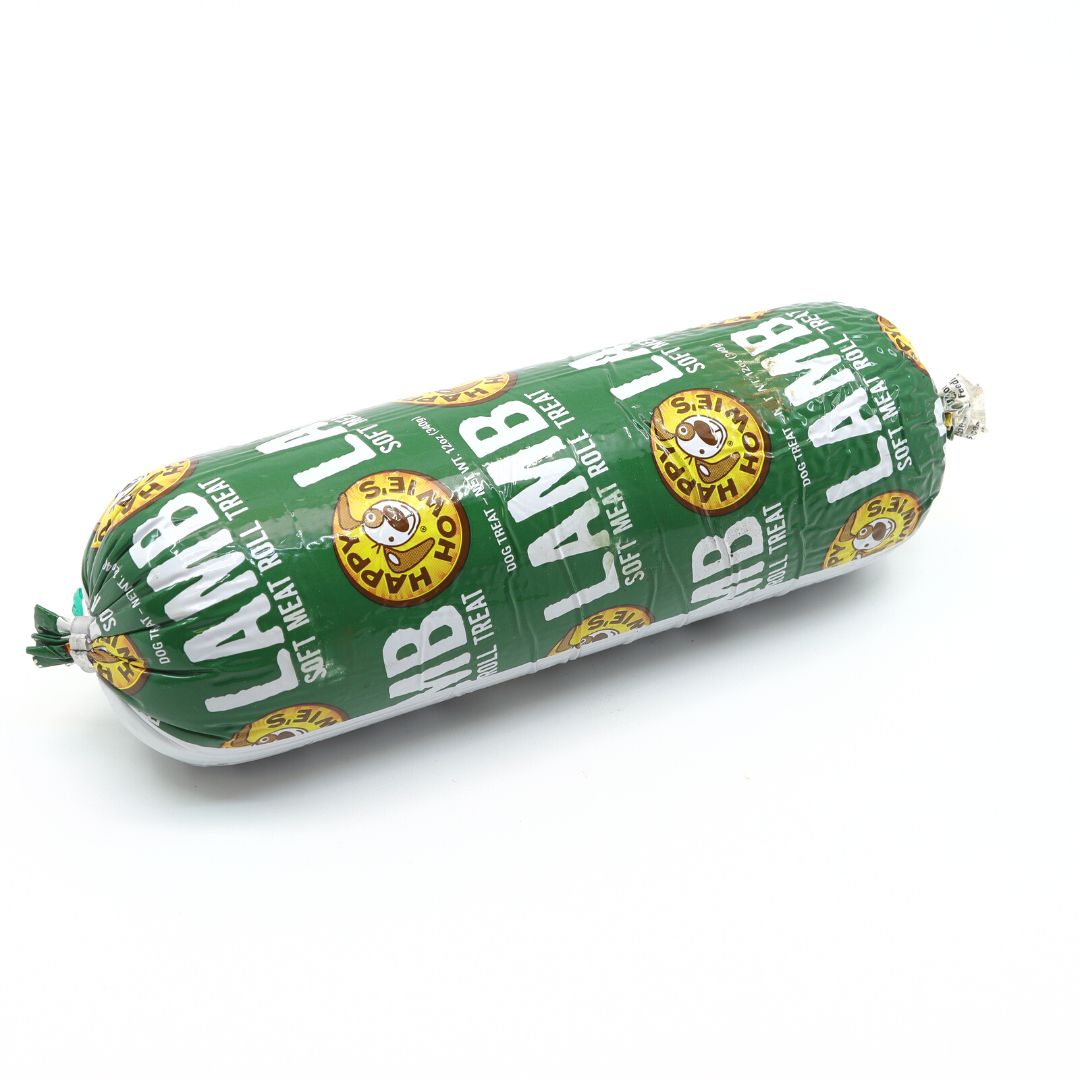 Happy Howie's 12 oz Meat Rolls - Lamb Dog Food
Happy Howie's are the meat rolls of choice for so many dog walkers and trainers! Dogs love these real meat rolls without corn, soy, nitrates, or any added sugar. The rolls are easy to cut into bite size pieces, and best of all, they stay nice and firm and don't crumble! Available in Beef or Lamb and in 7 oz and 12 oz rolls. 7 oz is is a great sampler size, while 12 oz is perfect for frequent use. 
Store in a cool, dry place. Once opened, store in the fridge for up to two weeks. 
Happy Howie's 12 oz Meat Rolls - Lamb Dog Food